Luckily it is time for another month of Two Sweetie Pies that involves chocolate chunk cookies! Another month of 2 Sweetie Pies with That Skinny Chick Can Bake means another wonderful dessert! Always a success when you bake from Liz's blog! Each month we bake up a recipe from each other and keep it a secret until reveal day! Super fun! Make sure you pop over to visit Liz and see which Hugs & Cookies recipe she chose this month.
This month I went with Liz's Chocolate Chip Cookies. Let's face it, you can  never have too many chocolate chip cookies or chocolate chunk cookies for that matter! I used chocolate chunks in this recipe but check out Liz's if you have chocolate disks on hand! Next time, I will have to try those! These will definitely be showing up in my kitchen again! Everyone raved about these. I also loved that this dough did not need to be chilled first. A true time saver. The dough quickly comes together and 12 minutes later you can be enjoying hot cookies with a glass of cold milk!
Thanks once again Liz for a fabulous dessert!
You can visit Liz on her social media channels here: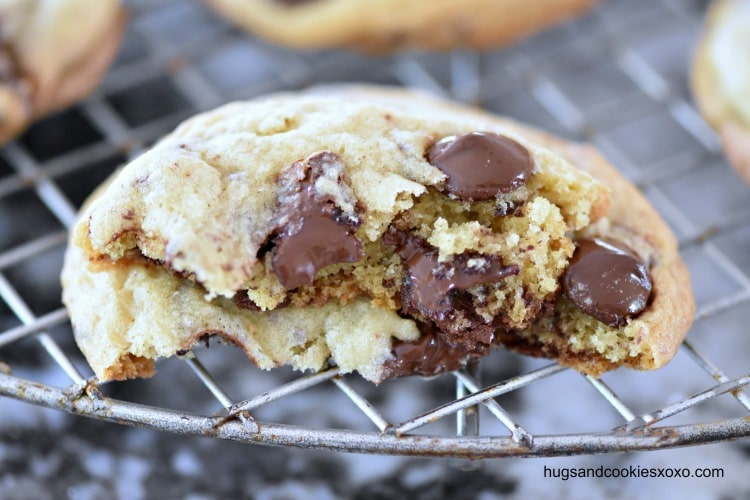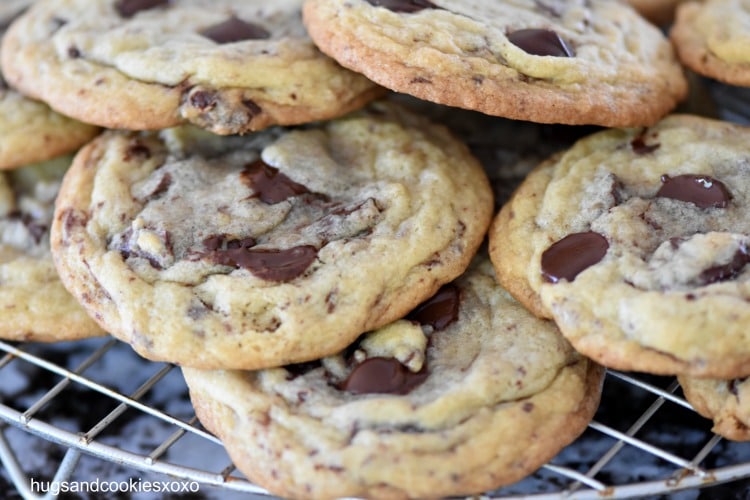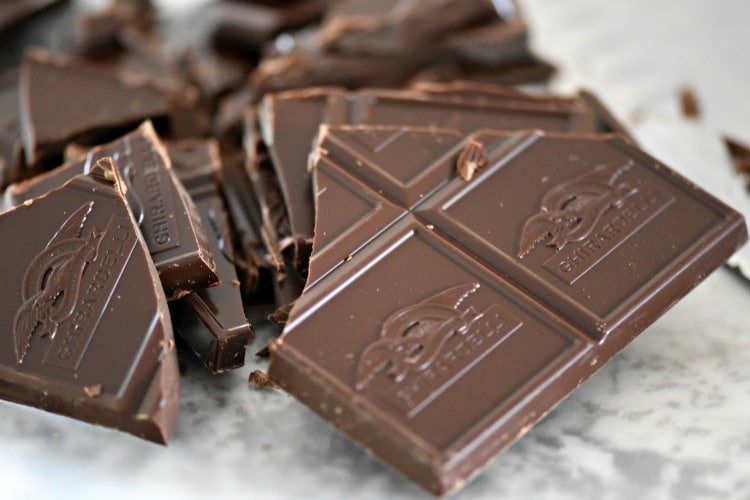 Chocolate Chunk Cookies
Ingredients
¾ cup butter, at room temperature
¾ cup granulated sugar
¾ cup dark brown sugar
2 eggs
1½ teaspoons vanilla
2¼ cups plus 2 tablespoons flour
1 teaspoon baking soda
¾ teaspoon salt
8 ounces chopped semi sweet chocolate
Instructions
Preheat oven to 350°.
Beat butter and sugars at medium speed with paddle attachment of stand mixer until creamy.
Add eggs and 1½ tsp. vanilla, beating until blended.
Add flour, baking soda, and salt and beat until blended.
Fold in chocolate by hand just until combined.
Using a 2 tablespoon capacity cookie scoop, place cookie dough balls on parchment paper-lined baking sheets.
Bake for 10 to 14 minutes. Remove to wire racks to cool.
Adapted from That Skinny Chick Can Bake via Southern Living