If you love almond paste then you will find these absolutely incredible. Throw on your stretchy pants and get baking. Consider yourself warned….you won;t be able to eat just one Trust me, I know! hee hee!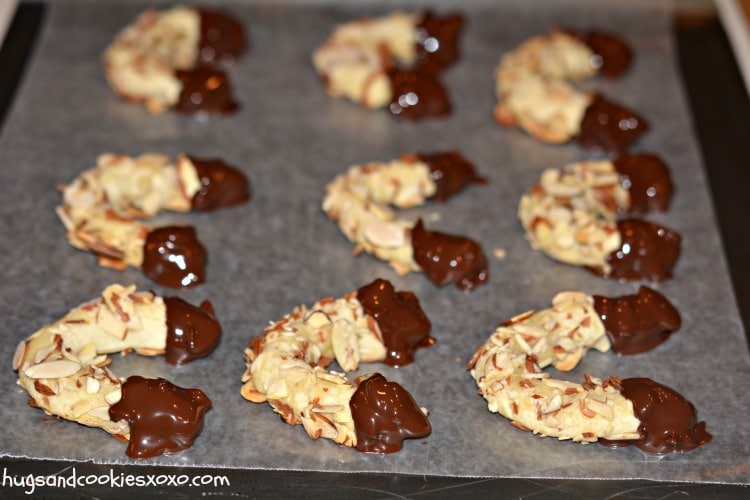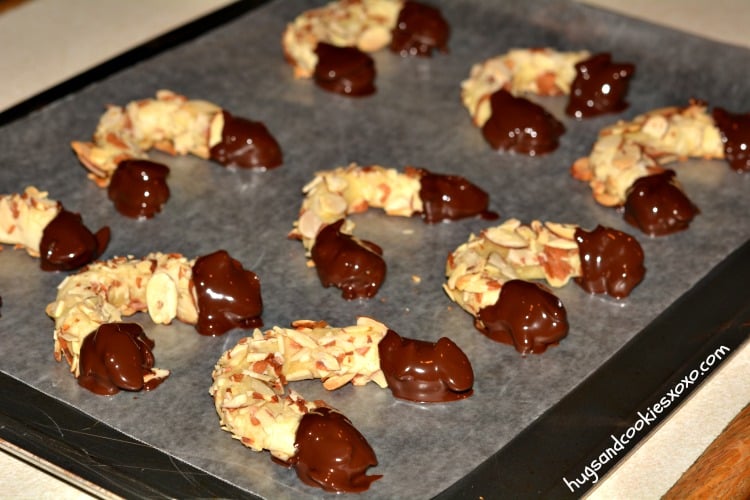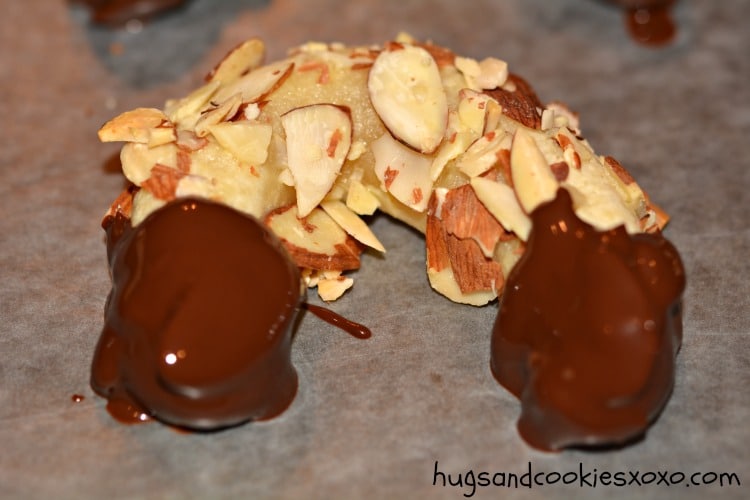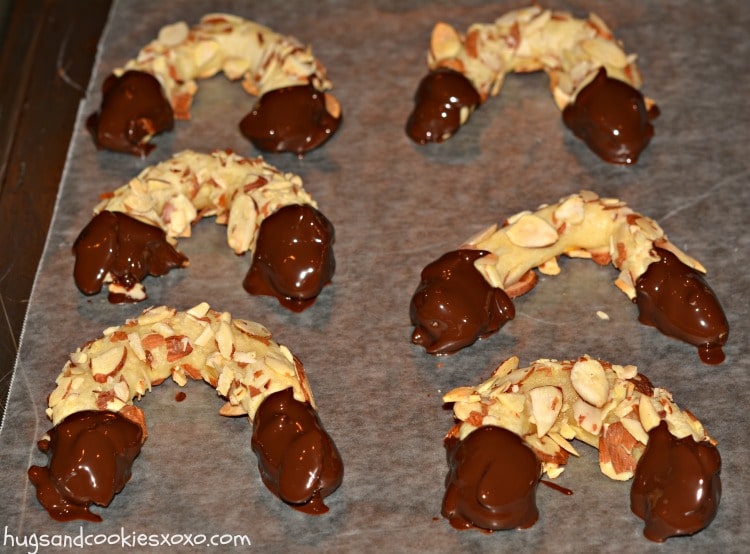 Chocolate Dipped Almond Horns
Ingredients
1 can Solo Almond Paste
¾ cup powdered sugar
1 large egg, separated
1 tablespoon plus 2 teaspoons all-purpose flour
1 cup thinly sliced almonds, slightly crushed
4 oz bittersweet chocolate
Instructions
Line cookie sheet with parchment
In a mixer beat Almond Paste and sugar until resembles fine crumbs.
Add egg white and flour. Save yolk for egg wash.
Mix until dough becomes a smooth ball of dough.... it will be slightly sticky.
Put dough on a lightly floured surface.
With floured hands roll dough into a 12 inch log.
Divide into 12 equal pieces and roll into balls.
Roll balls between palms into 3 inch logs, slightly tapered at ends.
Spread almonds on a plate.
Beat reserved egg yolk with 2 tablespoons of water.
Dampen log with beaten yolk. Roll each log in almonds until coated, bending into crescents.
Place crescents 2 inches apart on cookie sheet and refrigerate for 20 minutes.
Preheat oven to 350°F and bake 14-16 minutes or until light golden in color.
Cool cookies.
Melt chocolate in the microwave. Dip ends into melted chocolate and lay on wax paper.
Place in fridge to set the chocolate.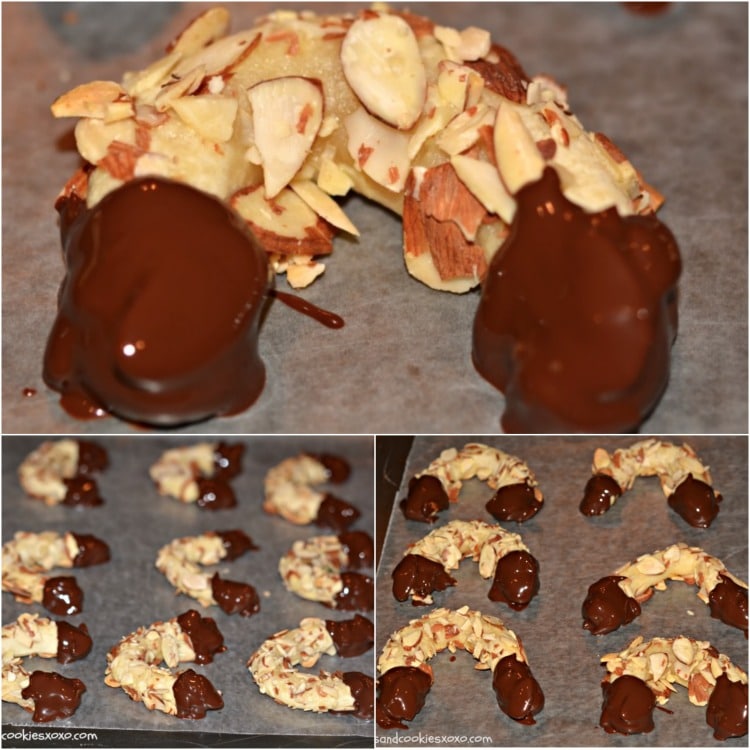 You May Love These, Too! XOXO