Chopped Salads
Making a big batch of chopped salads for the week is a great way to meal prep your lunches or dinners. I just purchased this cool chopping set and loved it for my salad prep! Chopped salads in no time…and the tub is a nice, large space. No more ingredients flying around the kitchen while you chop! You can check it out on Amazon! You may also need containers!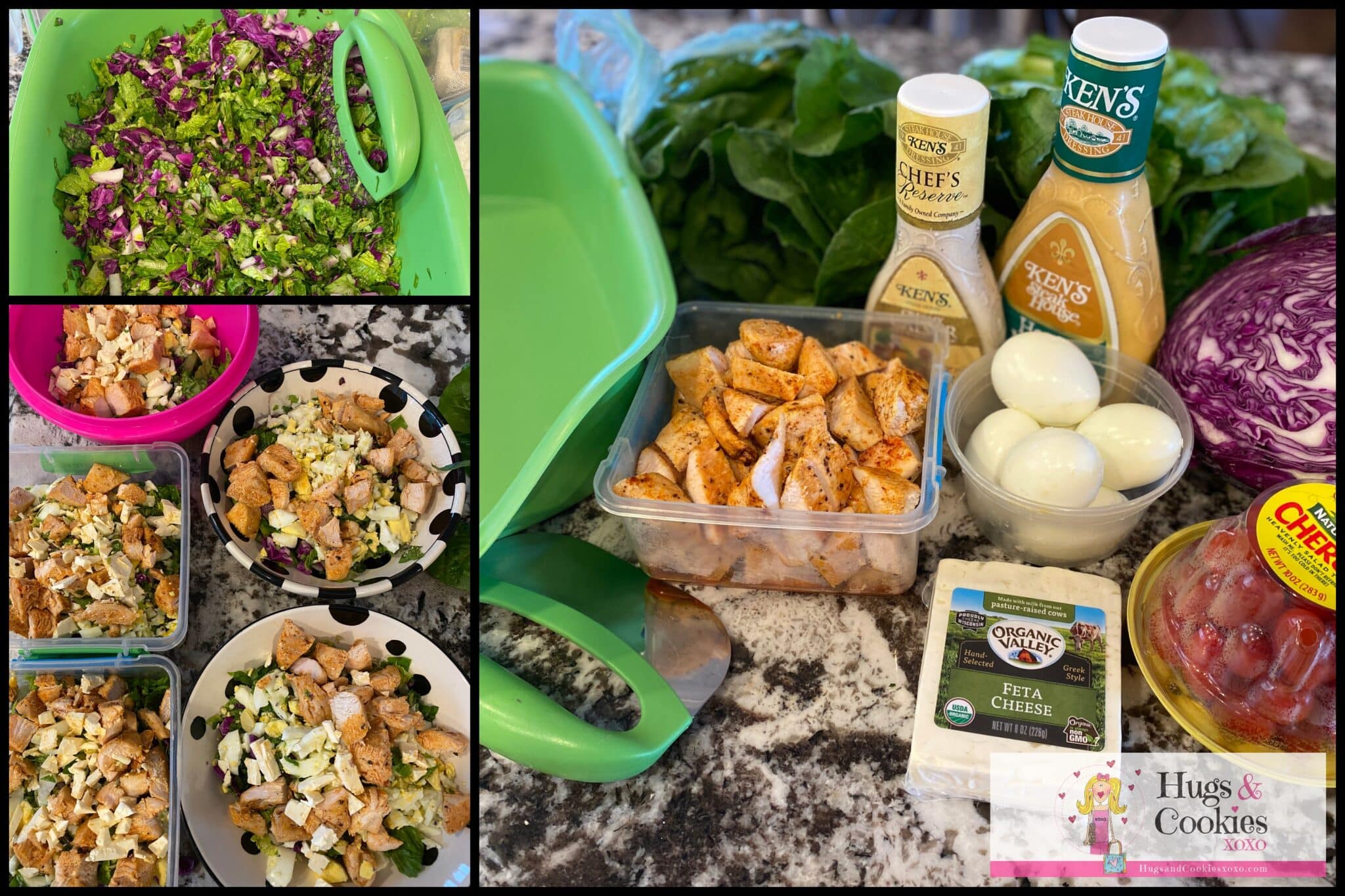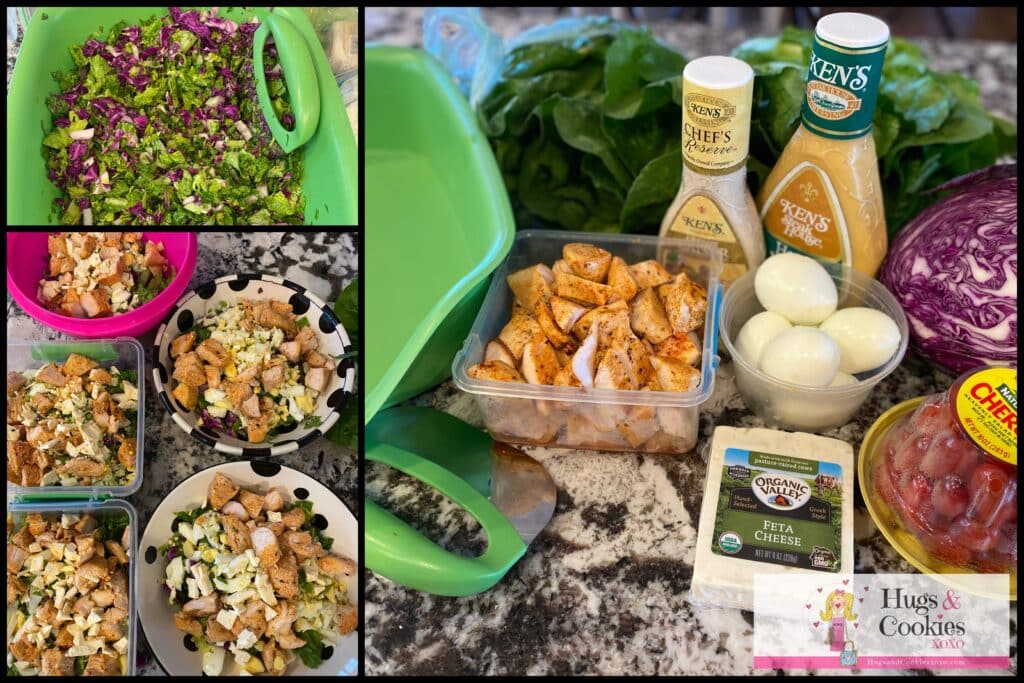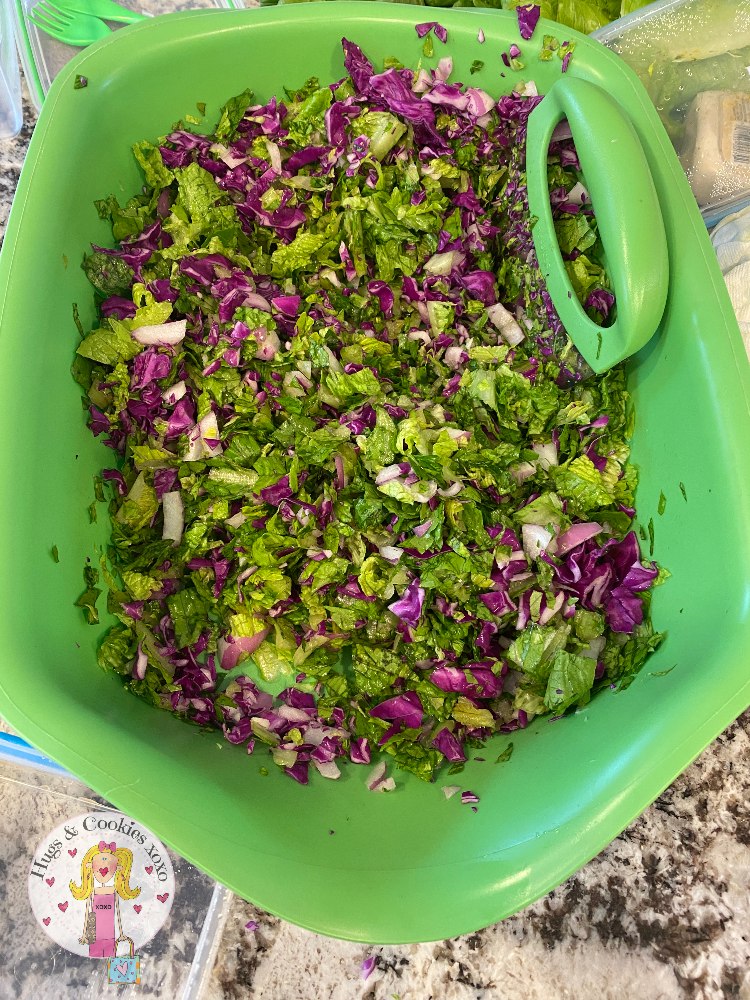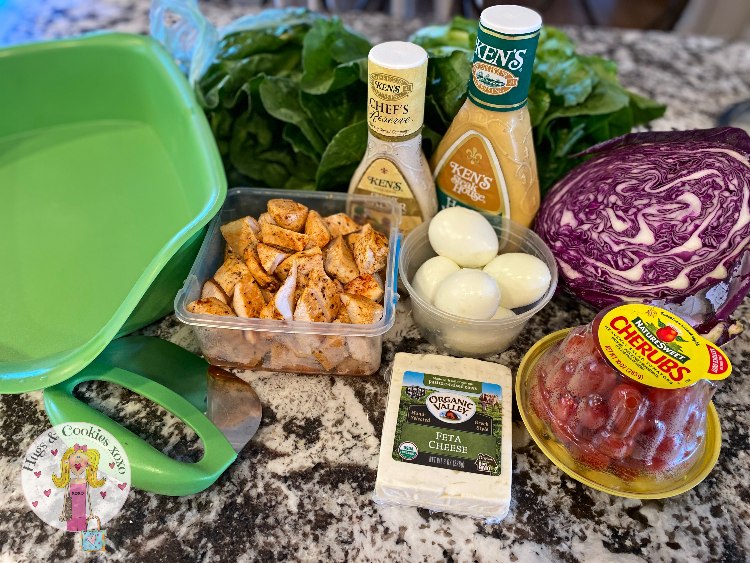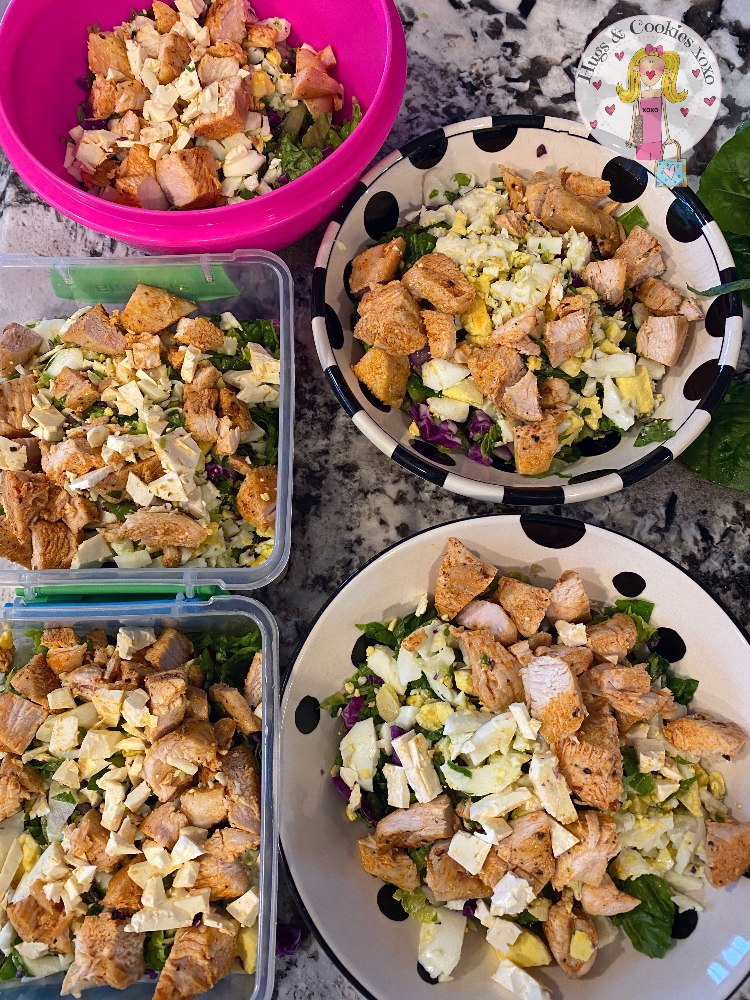 This "recipe" is more of a basic idea to get you started! Add YOUR favorite veggies, cheeses and goodies. You can add olives, avocado, dried fruits, nuts, shrimp, steak, broccoli, rice, quinoa and anything else you can think of. These are just the basics that I used today.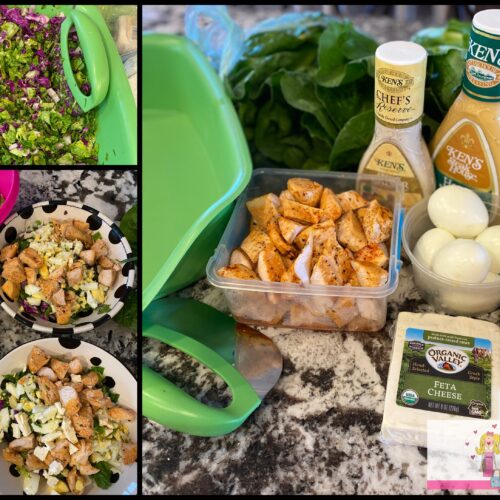 Chopped Salads
Ingredients
Instructions
Chop all of your ingredients and divide into tupperware containers for lunches. I like to chop the lettuce, cabbage and onion pretty fine. I leave the cheese, chicken and eggs a bit chunkier. All up to your preference. Serve with dressing!
You May Love These, Too! XOXO