Chunky Chocolate Chip Cookies
THIS cookie is everything!!! Thick and chunky with the perfect soft interior texture and flavor! It was a family favorite rated an 11 by all on a scale of 1-10! I have to agree with them on this one-it is my new go to recipe and can be baked without chilling the dough. Chilled would be fine, too. #websitecookie! Protip: if the bottoms get too dark, during the last few minutes place the cookie sheet on top of another one. This will keep the bottoms from getting darker. You may also love Brookie Bars. I call this my school website cookie because it was one of the first recipes I shared with my students!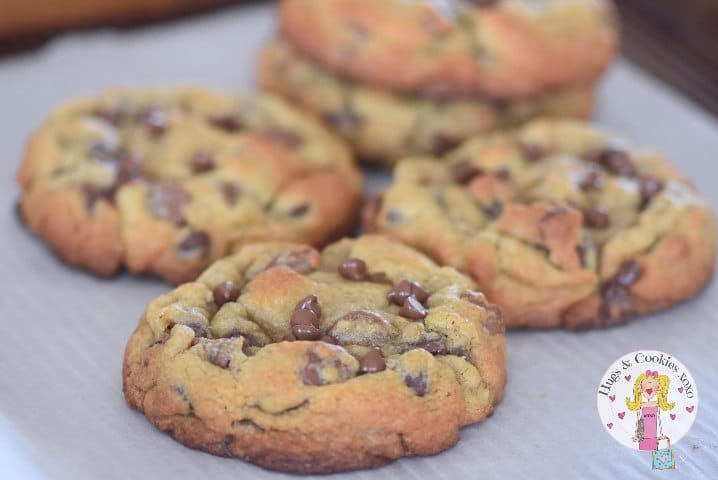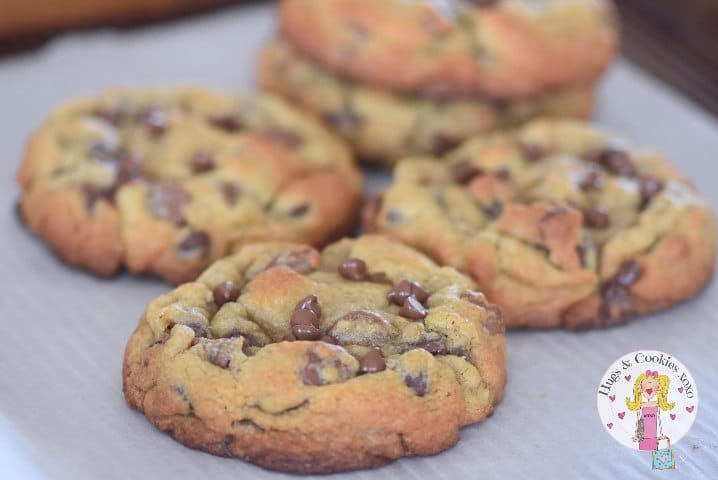 Chunky Chocolate Chip Cookies
Ingredients
2 ⅔

cups

all-purpose flour

½

teaspoon

baking powder

½

teaspoon

baking soda

½

teaspoon

salt

¾

cup

sugar

¾

cup

packed dark brown sugar

2

sticks

1 cup salted butter

2

eggs

2

teaspoons

vanilla extract

2

cups

one 11.5 or 12-ounce bag semisweet chocolate chips
Instructions
Position the oven rack in the middle of the oven. Heat oven to 400 degrees F. Line jellyroll pan with parchment.

Combine flour, baking powder, baking soda, and salt in a medium bowl; set aside.

Beat the butter until just softened with a mixer on low speed.

Add the sugars and cream on low until well combined.

With the mixer still on low, add the eggs and vanilla and mix until incorporated.

Fold in the flour mixture. The dough will be stiff. Beat on low for 5 to 10 seconds to combine. Fold in the chocolate chips.

Measure 4 ounce mounds and bake 13 minutes.

Top with mini chips if desired and use a large round cutter to help reshape them, if desired.
You May Love These, Too! XOXO