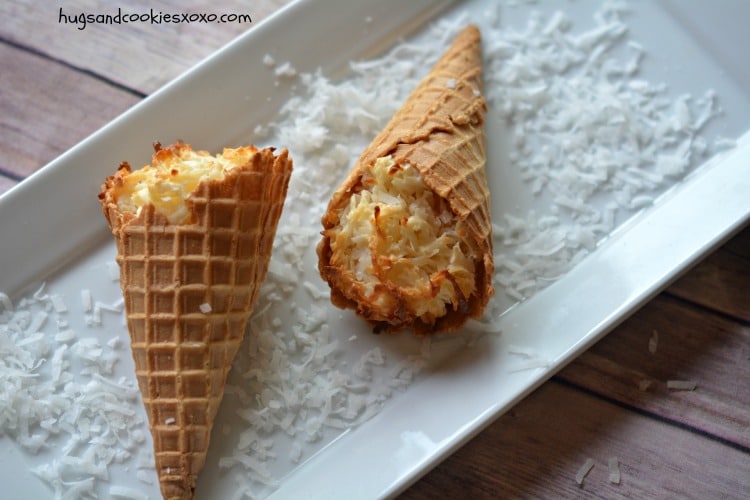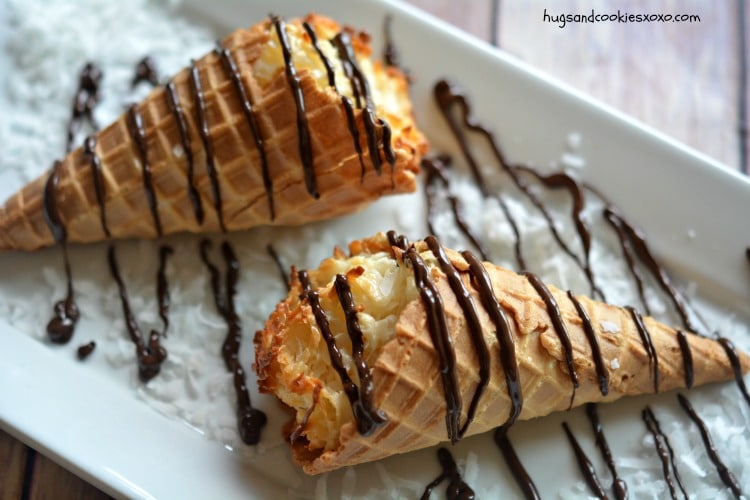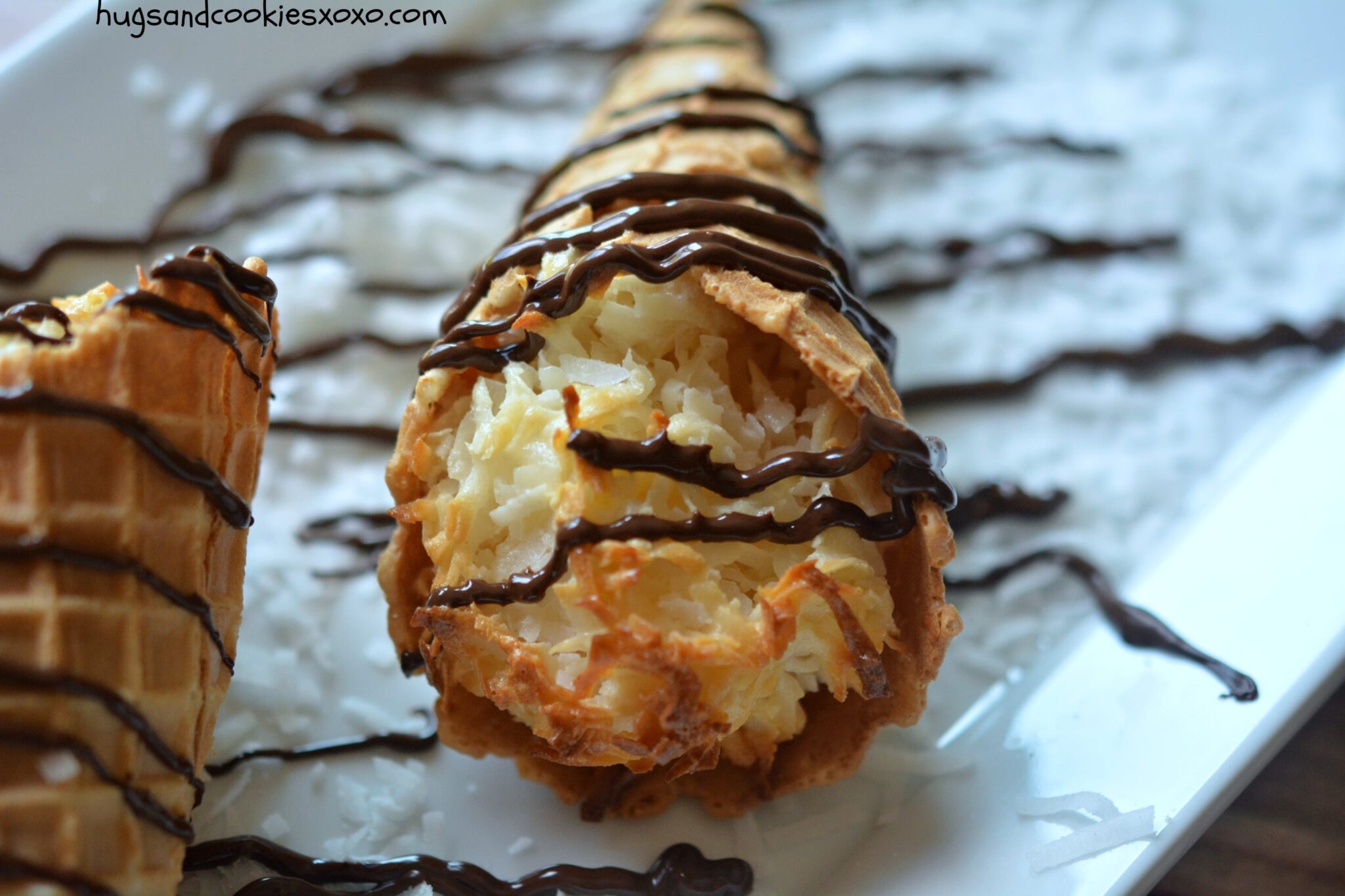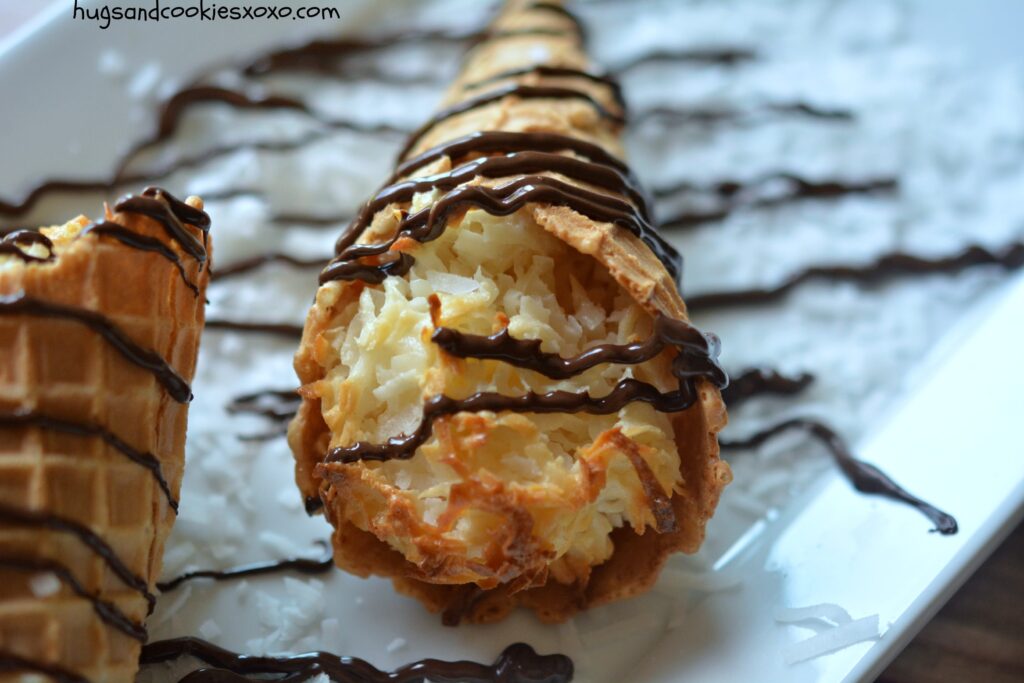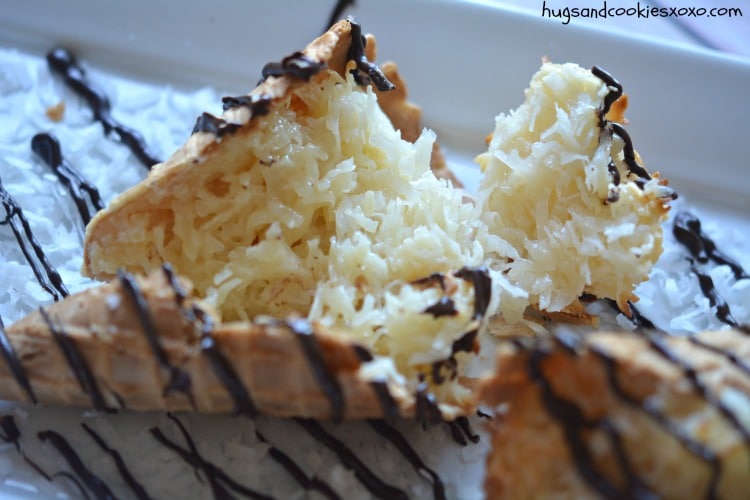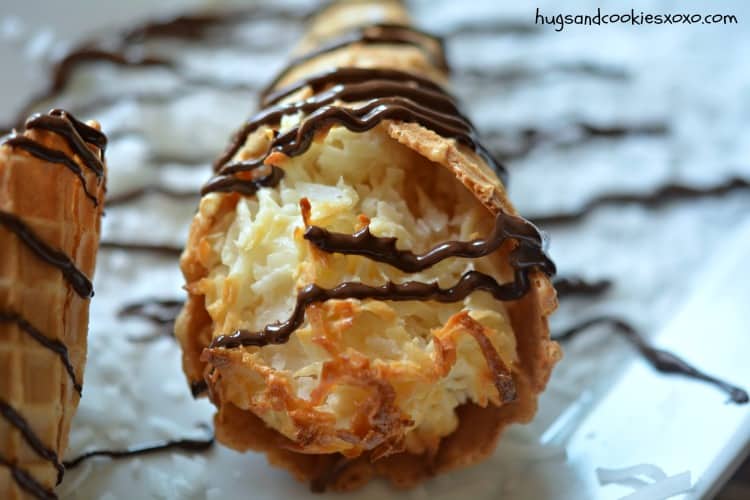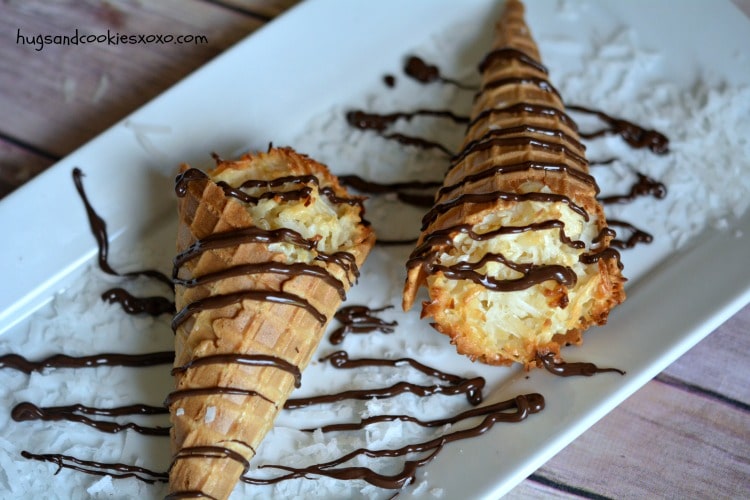 You'll Need:
Coconut Macaroon Cones
Ingredients
14 ounces sweetened shredded coconut
14 ounces sweetened condensed milk
1 tsp. vanilla extract
2 egg whites
¼ teaspoon kosher salt
chocolate of your choice for melting (melt diskss in microwave in a wide bowl for easy dipping) This part is of course optional… but delish!!!
sugar cones
Instructions
Preheat the oven to 325 degrees F
Wrap each cone in a piece of foil and make sure they fit on the rack standing up between 2 "bars" of the grates.
In a bowl, mix the coconut, condensed milk, and vanilla.
Whip the egg whites and salt on high speed in an electric mixer with the whisk attachment until medium-firm peaks. Fold the egg whites into the coconut mixture.
Scoop batter into the cones, not filling too high.
Stand the cones up in the oven and bake 25-30 minutes until golden and cooked through.
When cool, drizzle with melted chocolate.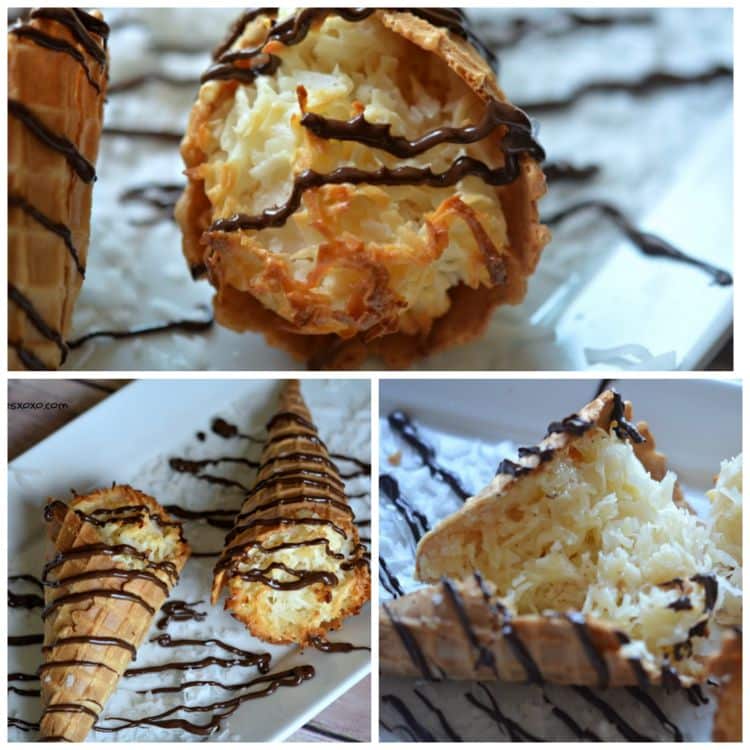 You May Love These, Too! XOXO