MADE WITH LOVE FOR A SPECIAL FRIEND'S BIRTHDAY! XOXO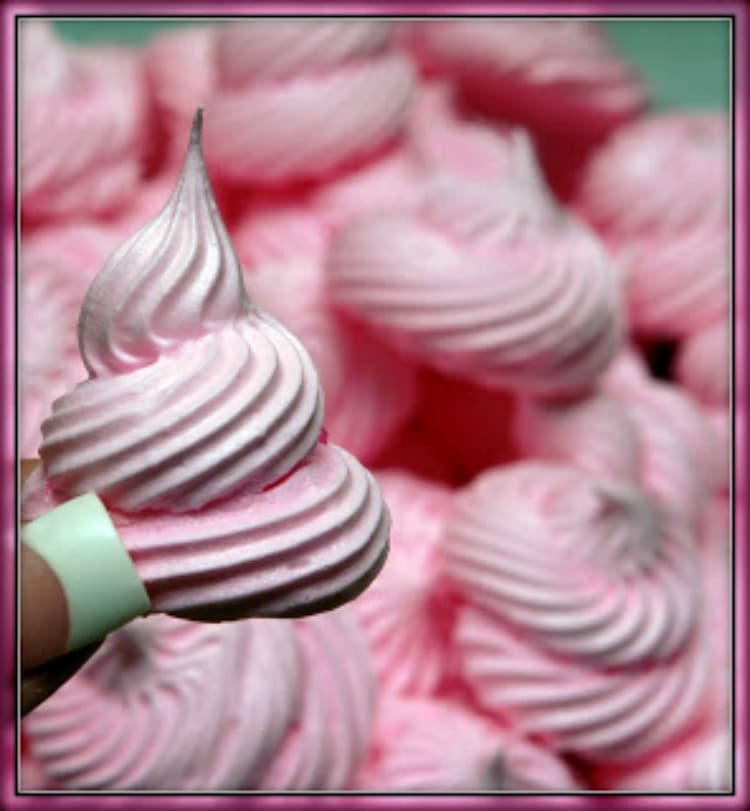 RECIPE
8 EGG WHITES
2C. SUGAR
1/2TSP CREAM TARTAR
2 TSP VANILLA (OR U CAN ADD A SMALL AMOUNT OF COTTON CANDY FLAVOR-ADD SLOWLY-IT'S POTENT!)
PLACE EGG WHITES, SUGAR AND TARTAR IN A HEATPROOF BOWL OF AN ELECTRIC MIXER. SET OVER A SAUCEPAN OF SIMMERING WATER AND WHISK CONSTANTLY UNTIL SUGAR DISSOLVES AND WHITES ARE WARM TO THE TOUCH ABOUT 4 MINS.
TRANSFER BOWL TO MIXER AND WHIP GRADUALLY TO HIGH UNTIL STIFF, GLOSSY PEAKS…ABOUT 5-7 , MINS. ADD FLAVORING.
TRANSFER TO A PASTRY BAG AND PIPE ONTO PARCHMENT USING LARGE OPEN STAR. BAKE AT 200 FOR 2 HOURS. LET COOL COMPLETELY. ENJOY!
RECIPE ADAPTED FROM MARTHA STEWART!