Cream Puffs with Cherries and Mascarpone Whipped Cream! It doesn't get better than this! This is one special whipped cream, too. Try not to eat it alllll out of the bowl and save some for your puffs! I dusted the tops with a bit of powdered sugar, too! Feel free to mix up the fruit filling. I bet strawberries or blueberries would be fabulous, too! Maybe even both! I could see the red and blue on the 4th of July as a delicious treat!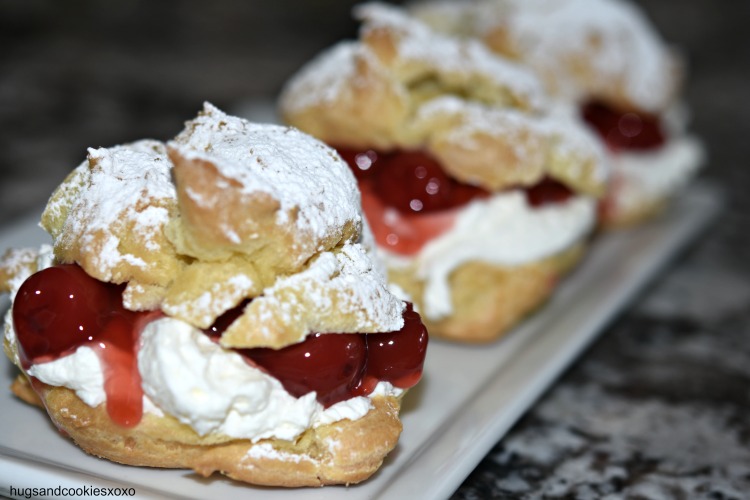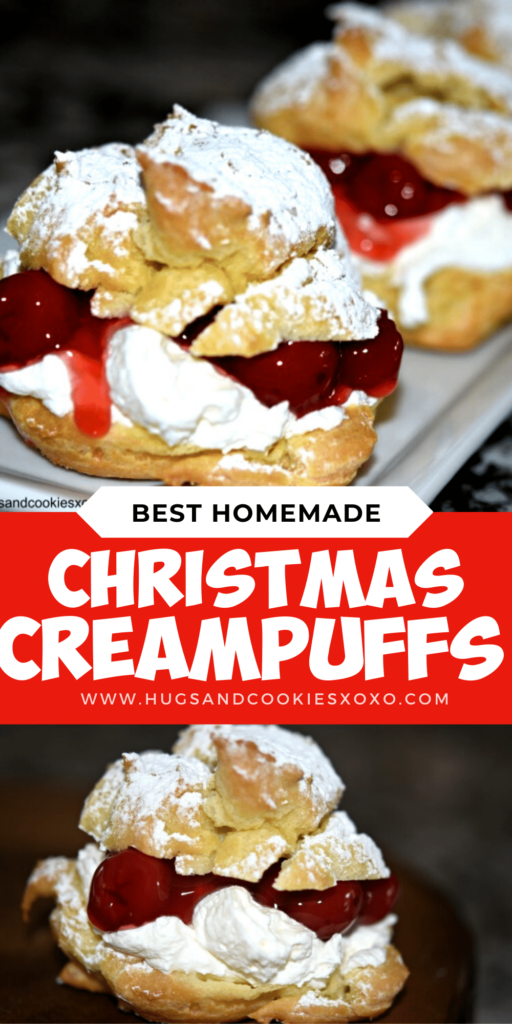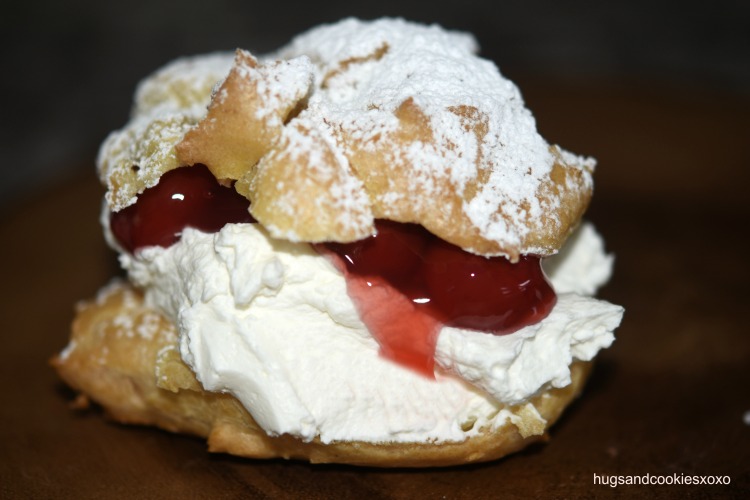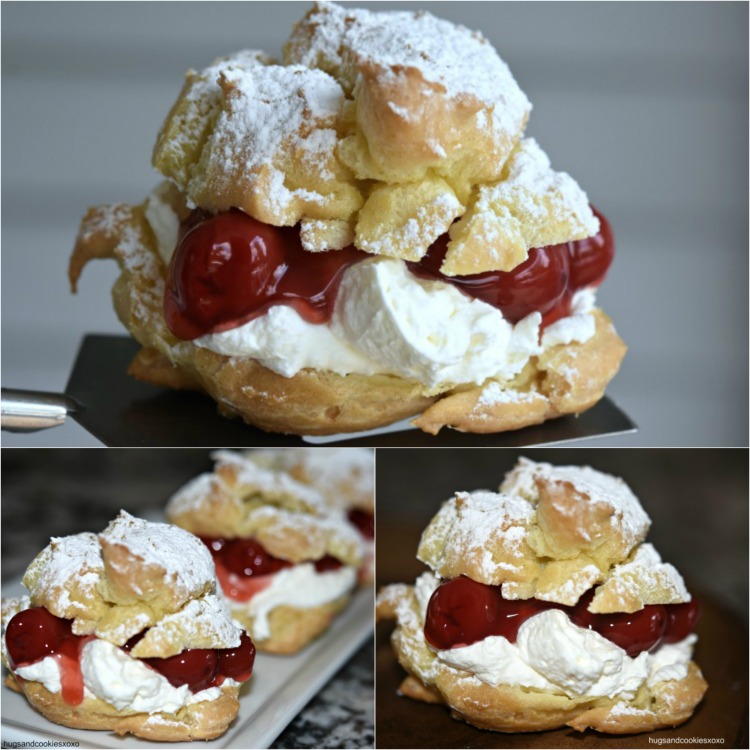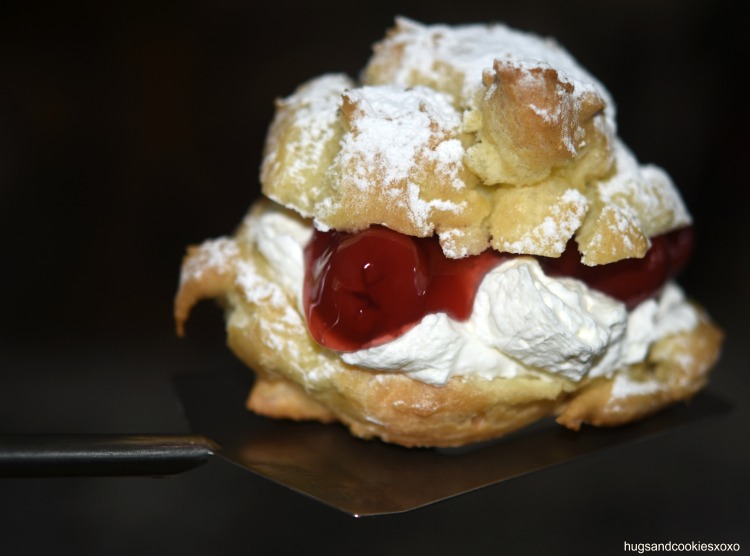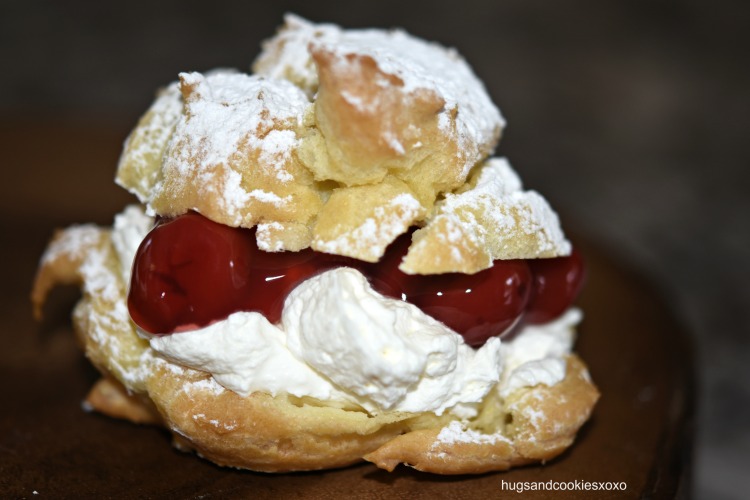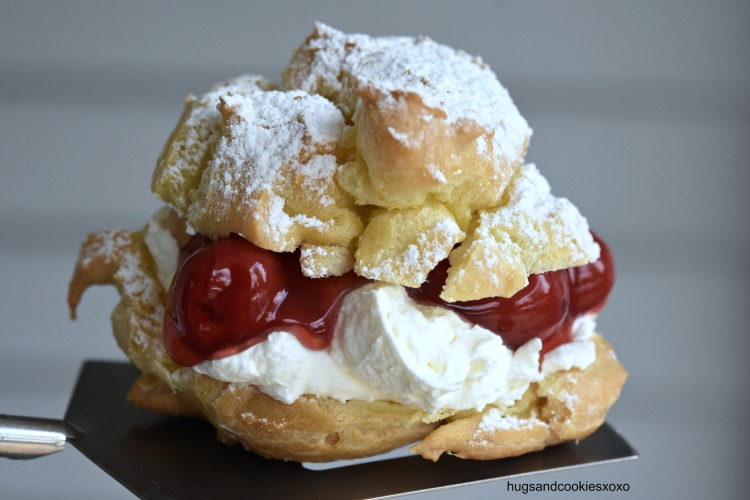 You'll Need:
Cream Puffs
Ingredients
1 stick butter
1 cup water
1 tsp vanilla
1c flour
4 eggs
1 can cherry pie filling
Instructions
Bring the water, butter and vanilla to a boil. Add flour.
Stir constantly until it leaves the side of the pot and forms a ball. Remove and cool.
Beat in the 4 eggs, one at a time until smooth.
Drop by T. onto parchment lined cookie sheets and bake at 400 degrees for about 25-30 minutes. LET COOL.
Slice in half and fill with mascarpone whipped cream and canned cherry pie filling.
Mascarpone Whipped Cream
Ingredients
1½ cups heavy cream
4 ounces mascarpone cheese
2-3 T. sugar (taste for how much sweetness you like!)
Instructions
Beat cream and cheese to soft peaks.
Add sugar.
Whipped cream adapted from
Pint Sized Baker