This dinner is not only simple it is tasty and delicious, too! So much flavor and the chicken shreds beautifully after the slow cooking process! I had never tried chicken gravy in packets before but now I will be buying them up by the box-full! Try this crockpot chicken and  bacon gravy soon. You will love the leftovers just as much! Even the kids enjoyed this dinner! We all know that is never an easy feat! Mission accomplished.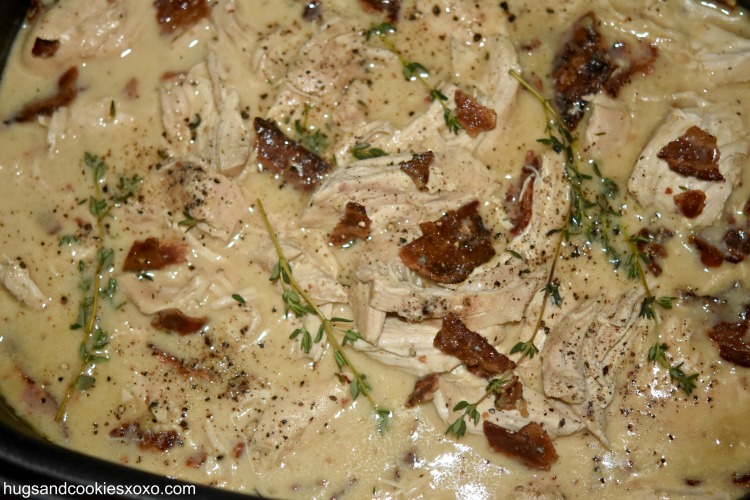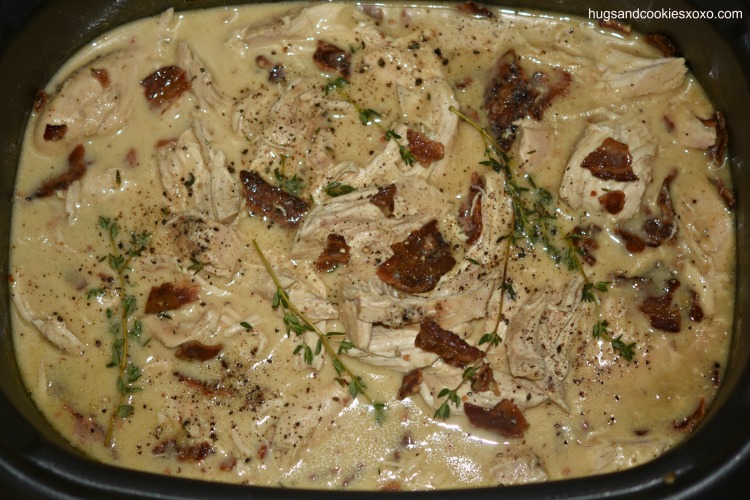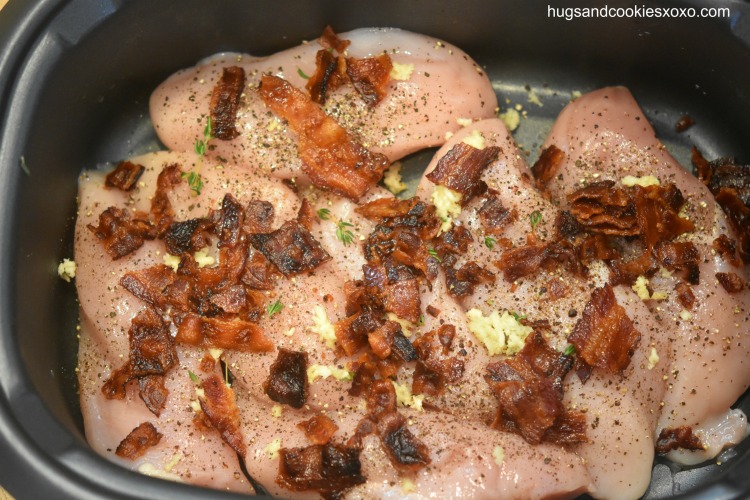 You'll need:
Crockpot Chicken with Bacon Gravy
Ingredients
1.5 lbs. boneless skinless chicken breasts
kosher salt, to taste
¼ tsp. pepper
1 tsp. dried thyme
1 tsp. minced garlic
6 slices bacon, cooked, chopped
2 (0.87-oz.) packets chicken gravy dry mix
1¼ cup water
⅓ cup heavy cream
Instructions
Lay chicken in slow cooker.
Season with salt, pepper, thyme, garlic.
Sprinkle on the bacon.
In a bowl, mix the 2 gravy packets and 1¼ c water till smooth.
Pour over the chicken.
Cook on high 3½ hours.
Add cream.
Shred chicken using 2 forks.
Stir well.
Serve with rice or on sandwiches!
Choose a gf gravy packet mix to make this gluten free.
Recipe adapted from The Magical Slow Cooker