Peanut butter and chocolate lovers are going to go crazy for these Double Chocolate Peanut Butter Chip Cookies. The chocolate base of this cookie is so super rich and the peanut butter chips are just the perfect addition! You may also love Chocolate Peanut Butter Caramel Bars, Chocolate Peanut Butter Pie and Chocolate Peanut Butter Candy Bars! Chocolate and peanut butter is one tough combo to beat! The combo of 2 unsweetened cocoa powders in this recipe makes the cookie so delicious!
Double Chocolate Peanut Butter Chip Cookies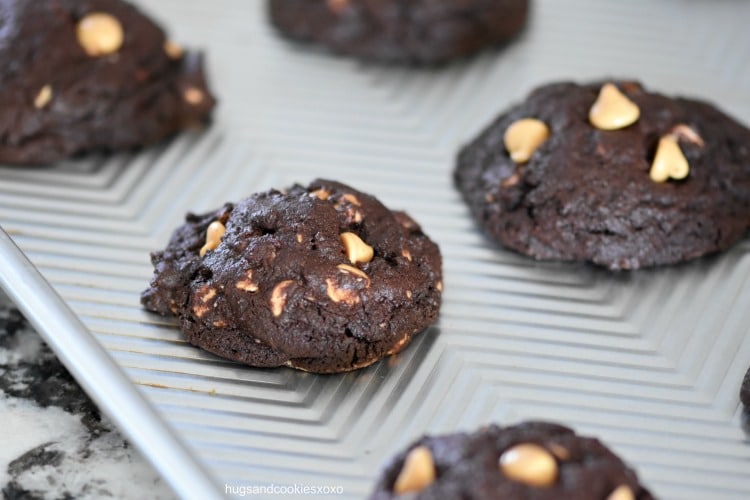 Double Chocolate Peanut Butter Chip Cookies
Ingredients
1 cup butter
1 cup sugar
¾ cup light brown sugar
2 eggs
2 tsp vanilla
1¾ c. flour
¾ cups dark cocoa powder
½ cup regular cocoa powder
2 tsp baking soda
1 tsp salt
1 bag Reese's peanut butter chips
Instructions
Preheat oven to 350 degrees F.
Line a baking sheet with parchment paper.
Beat butter and sugars till creamy.
Add eggs and vanilla and mix well.
Slowly add the dry ingredients until combined.
Add the bag of peanut butter chips.
Scoop large mound onto the cookie sheet.
Bake 10 mins and cool.
Adapted from
Love from the Oven ….
Be sure to check out her delicious blog!!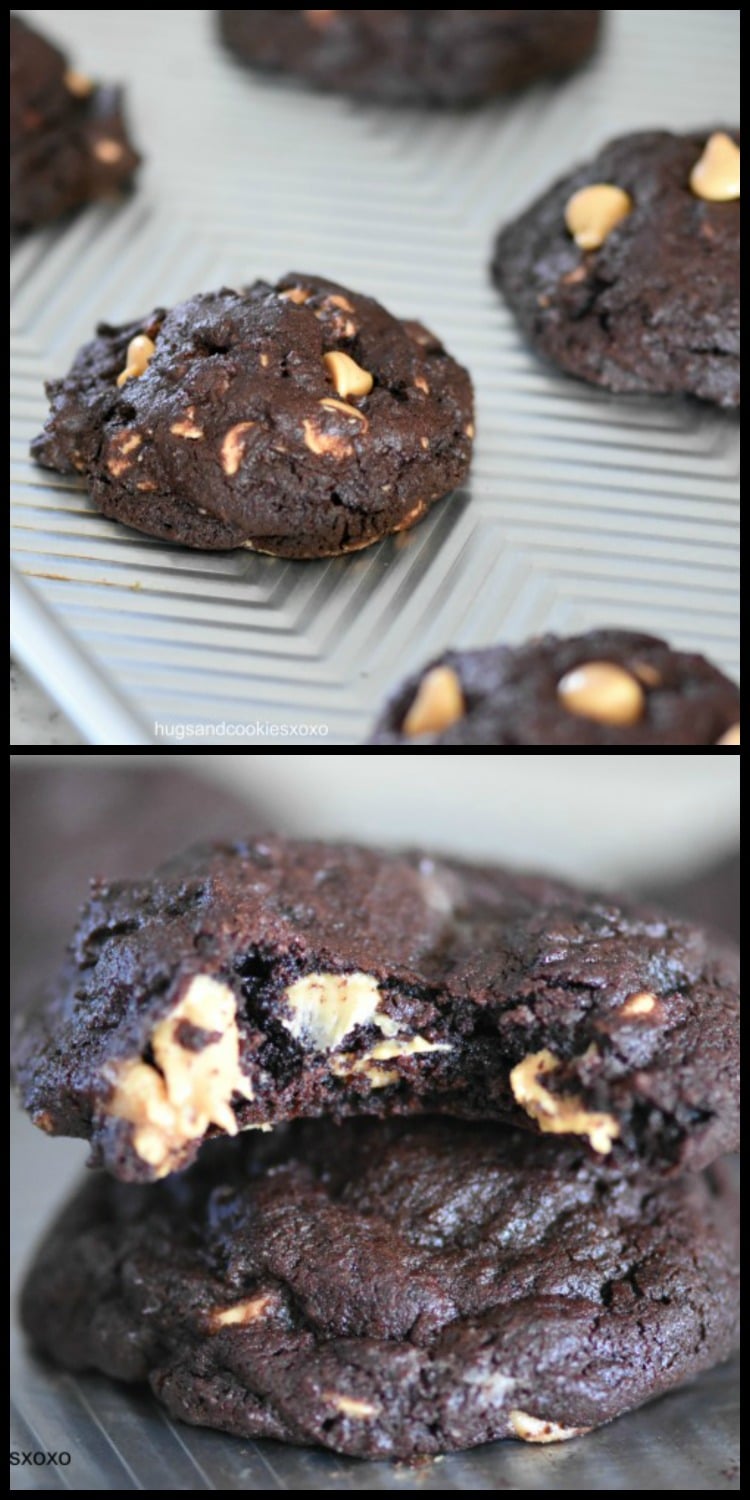 You May Love These, Too! XOXO