My oldest son turned 10 last weekend and you know what means…double digits. Double digits is, of course, a BIG deal! I knew this chocolate boot would be enough to satisfy 25 growing boys. This coupled with a load of candy sushi and a huge birthday cake certainly did the trick!
The chocolate I used for this came from Chocoley. I love their chocolates because they melt well, are gluten free and nut free, too! I used a bit over one pound to make the boot and after it chilled I did a second coat to make sure it was thick enough! Then, I dipped lots and lots of pretzels!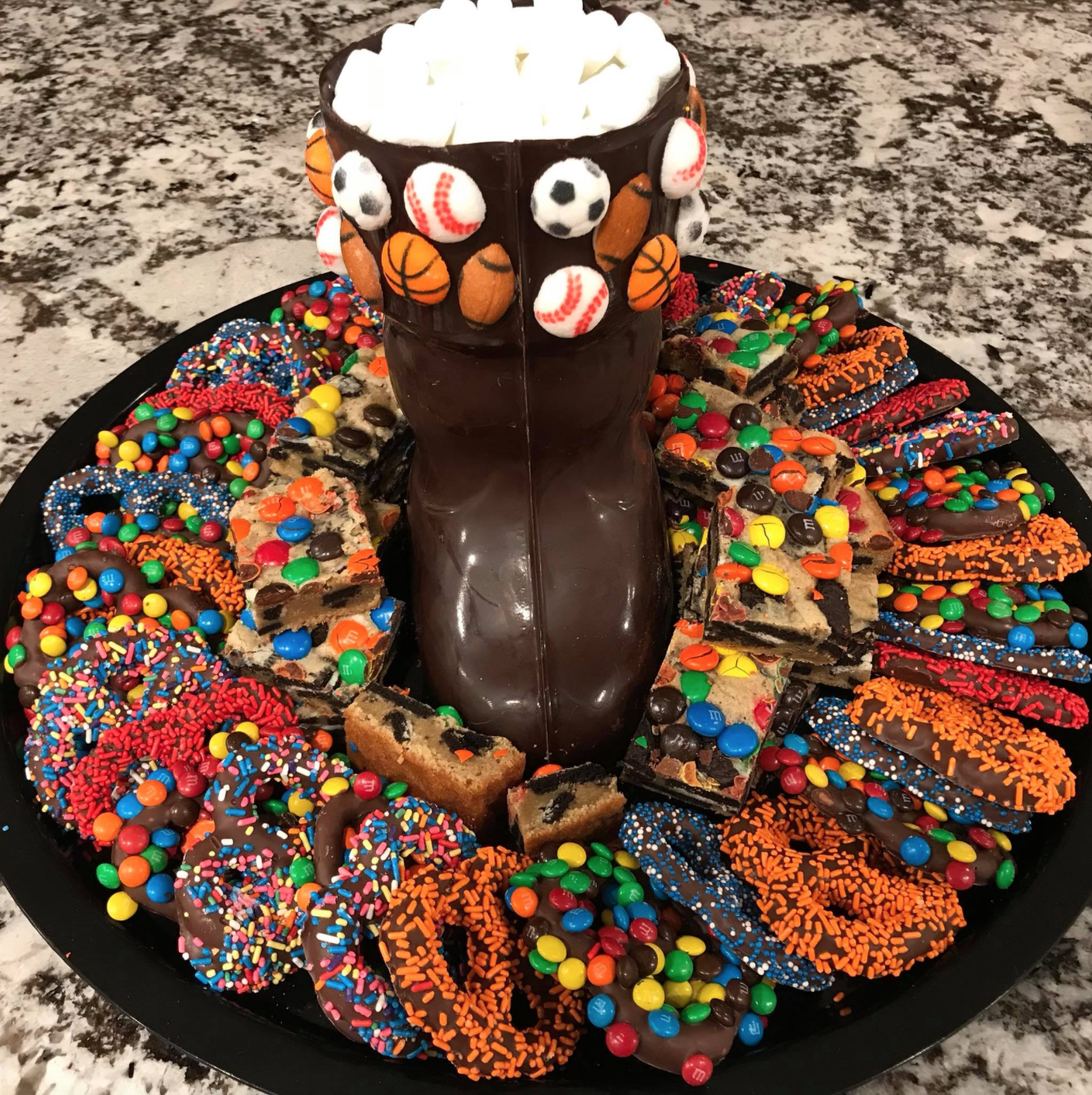 You can check out their bada bing chocolate disks here.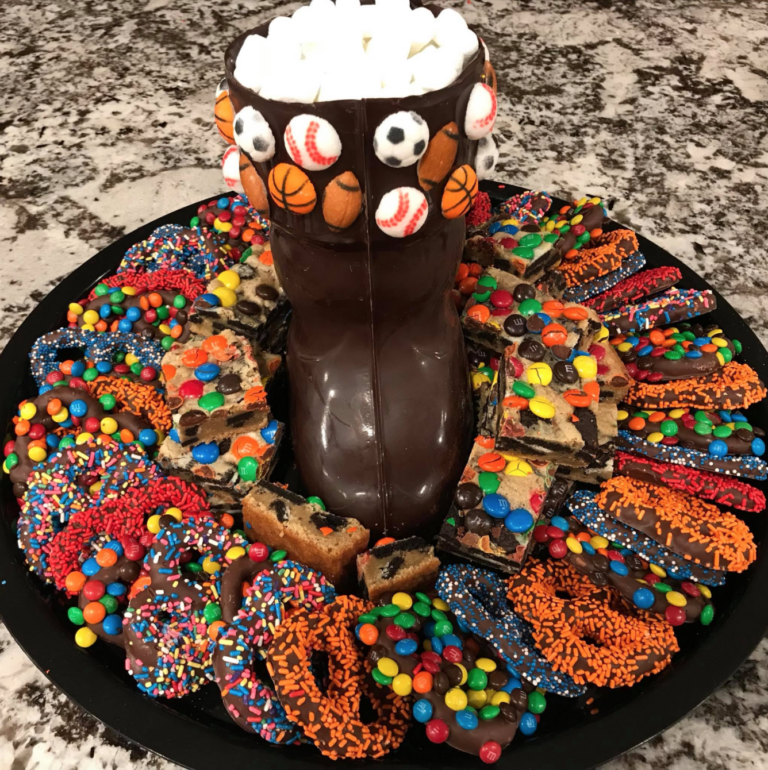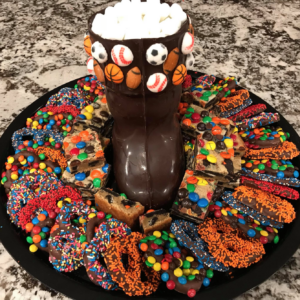 Double Digit Chocolate Treats
Instructions
Use clips to attach 2 molds together.

Cut top of molds to allow chocolate to be poured in.

Melt chocolates in double boiler.

Pour in mold and twirl around to coat.

Pour out excess.

Pop in fridge to set and turn on each side after a few mins.

Pour in a second coat and let set up in fridge 20-25 mins.

Remove mold,decorate and fill!
You can find several boot molds at amazon here. 
Chocoley provided me with the chocolate disks. All opinions in this post are my own.