Fruit pie lovers will rejoice when they dig into these cheesecake squares topped with their favorite pie fillings. I made my tray half cherry and half blueberry. The real winning slices were cut right down the center so they had a little bit of each! I topped these buttery crust cheesecake bars with homemade whipped cream and pleased a crowd for sure! You can be very creative with your toppings, too! Serve up some fruity pie cheesecake squares soon! So simple to make, shhhhh-I won't tell!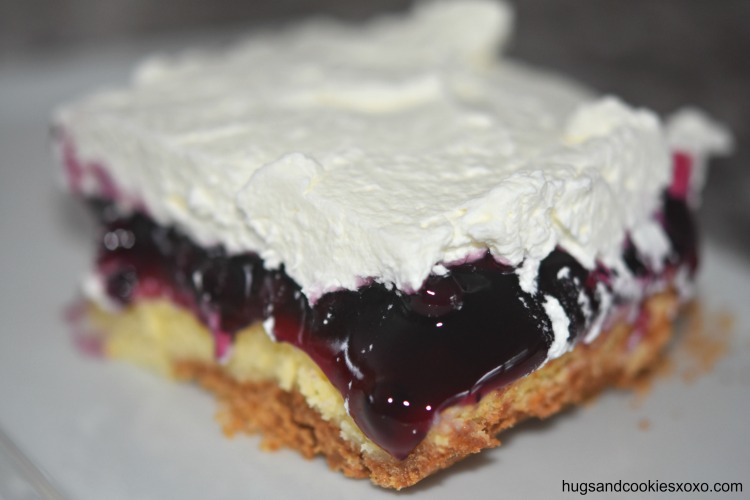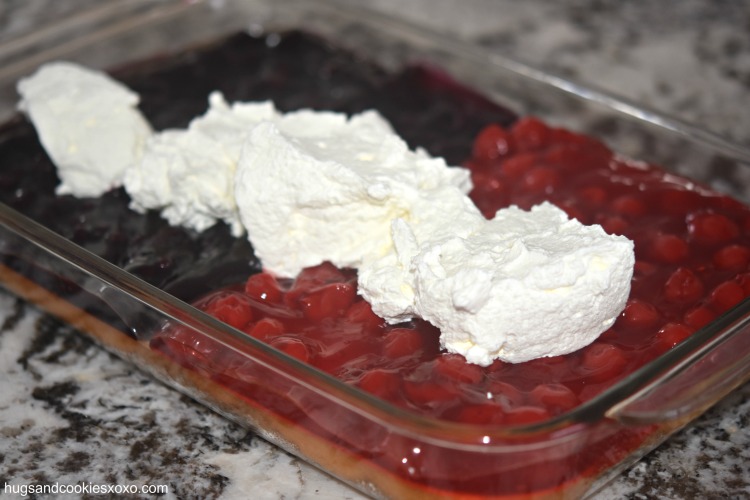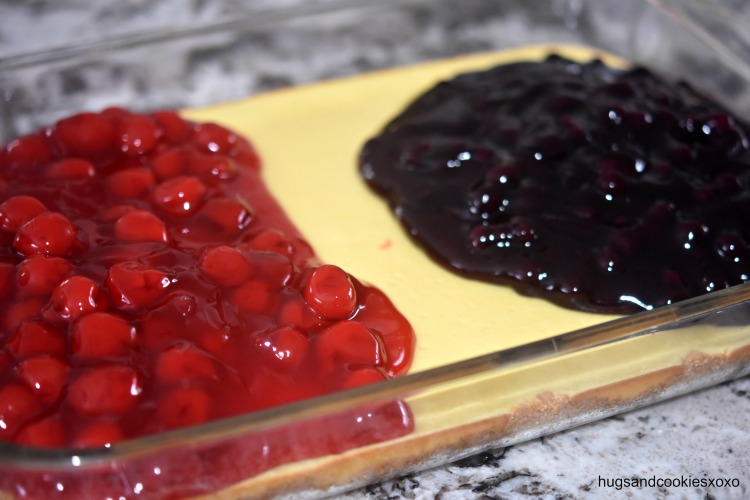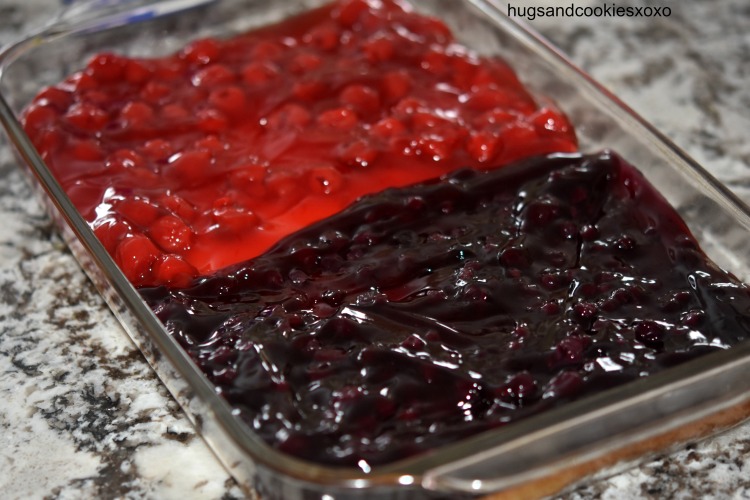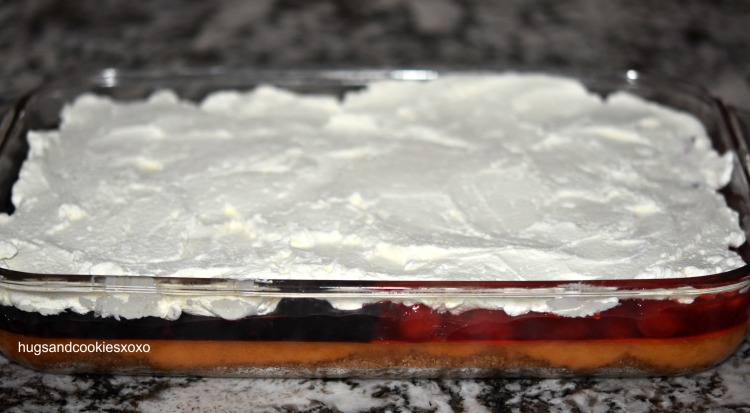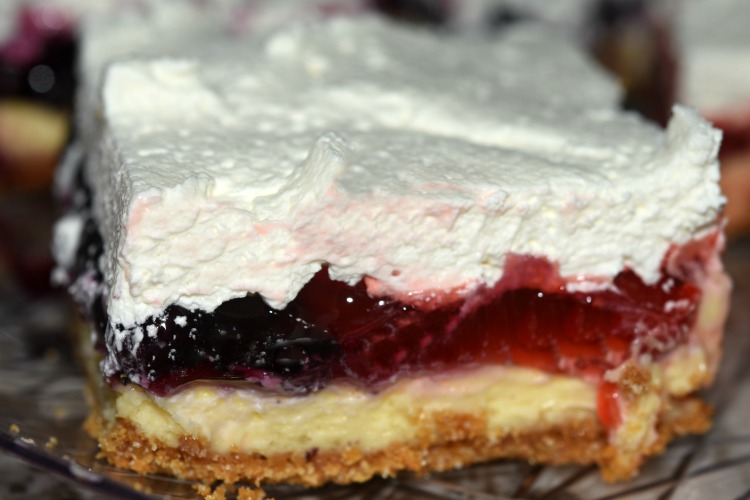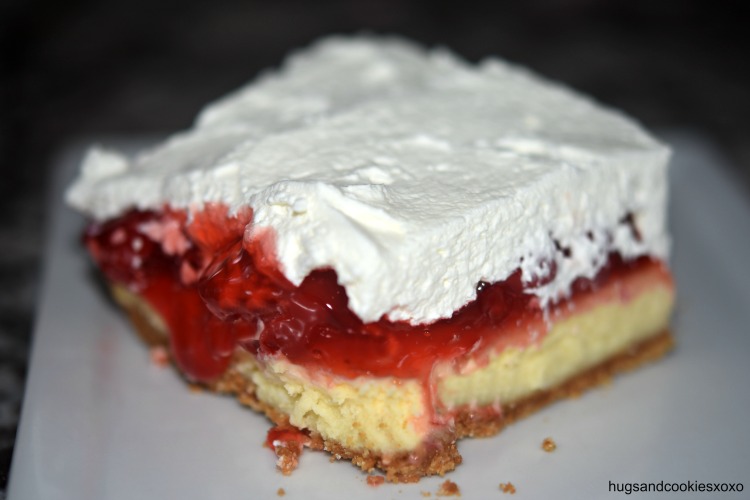 You'll need:
Fruity Cheesecake Squares
Ingredients
1⅔ cups graham cracker crumbs
¼ cup melted butter
½ cup sugar
16 ounces cream cheese, softened
4 eggs, beaten
1 cup sugar
1 teaspoon vanilla
1 can blueberry pie filling
1 can cherry pie filling
2 cups heavy cream
⅔ cup powdered sugar
Instructions
Mix graham cracker crumbs, butter and sugar.
Press into 9x13 inch dish.
Beat cream cheese.
Add eggs, sugar and vanilla.
Pour over crust.
Bake at 375 degrees for 20 mins.
Cool and top with cherry and blueberry pie fillings-or just one if you prefer!
Beat heavy cream and powdered sugar.
Spread over fruit.
Chill and cut into squares.
Adapted from
The Gunny Sack