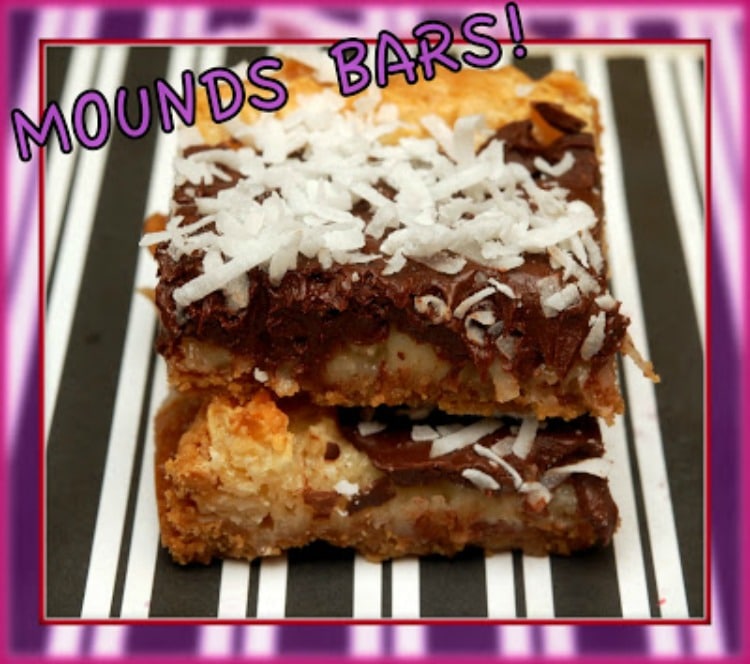 1 cup graham cracker crumbs
2 tablespoons sugar
1/4 cup butter, melted

1 14-ounce can sweetened condensed milk
2 cups flaked coconut
1 cup semi-sweet chocolate chips
Preheat oven to 350º. LINE 8 x 8 inch pan with nonstick foil.
Mix graham cracker crumbs, sugar and butter. Pat into bottom of prepared pan. Bake 12 minutes.
While crust is baking, mix sweetened condensed milk and coconut. Carefully spread over hot crust and bake approx 20 minutes. CHECK IT TO BE SURE IT IS DONE. Sprinkle with chocolate chips and put back in oven for just a minute to melt chocolate. Spread to cover coconut. Cool and cut into bars!
You May Love These, Too! XOXO