These cupcakes were the perfect touch for a 30th surprise birthday party! Jack Daniel's chocolate frosting pushes these cupcakes over the top. Keep the kiddies away from this treat! The cute signs for these were ordered on Etsy, or you can make your own! Print cute pictures and attached to specialty toothpicks.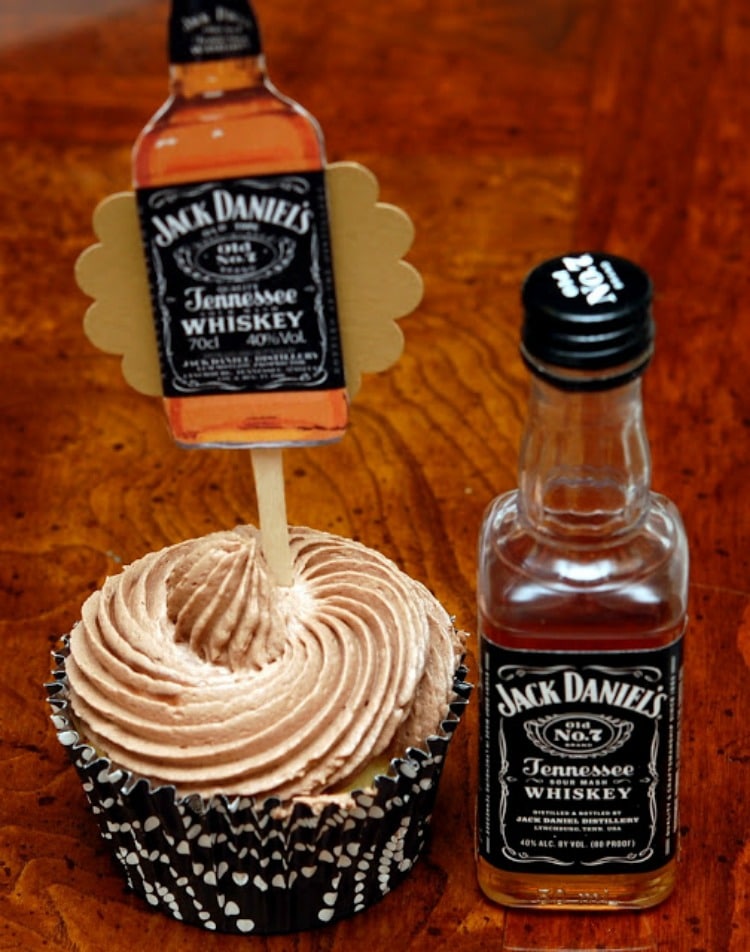 A SPECIAL REQUEST FOR A SURPRISE 30TH BIRTHDAY PARTY!!!


You'll Need:
VANILLA CUPCAKES..THE BEST!!!
1 ¾ cups plus 2 tablespoons flour
¾ teaspoon baking powder
¼ teaspoon salt
¾ cup butter, at room temperature
1 ½ cups sugar
3 eggs
¾ cup whole milk
1 ½ teaspoons vanilla extract
BEAT BUTTER AND SUGAR. ADD EGGS ONE AT A TIME. ADD VANILLA. COMBINE DRY INGREDIENTS AND ADD, ALTERNATING WITH THE MILK. DIVIDE IN MUFFIN TINS AND BAKE AT 350 20-23 MINS UNTIL TESTER COMES OUT CLEAN. COOL COMPLETELY BEFORE FROSTING.
Jack Daniel's FROSTING!!!!!

ELECTRIC MIX ALL UNTIL FLUFFY…
3 STICKS SOFT BUTTER
3 3/4C POWDERED SUGAR
9T. COCOA POWDER
6T. MILK
SPLASH OF VANILLA
6 TSP. JACK DANIELS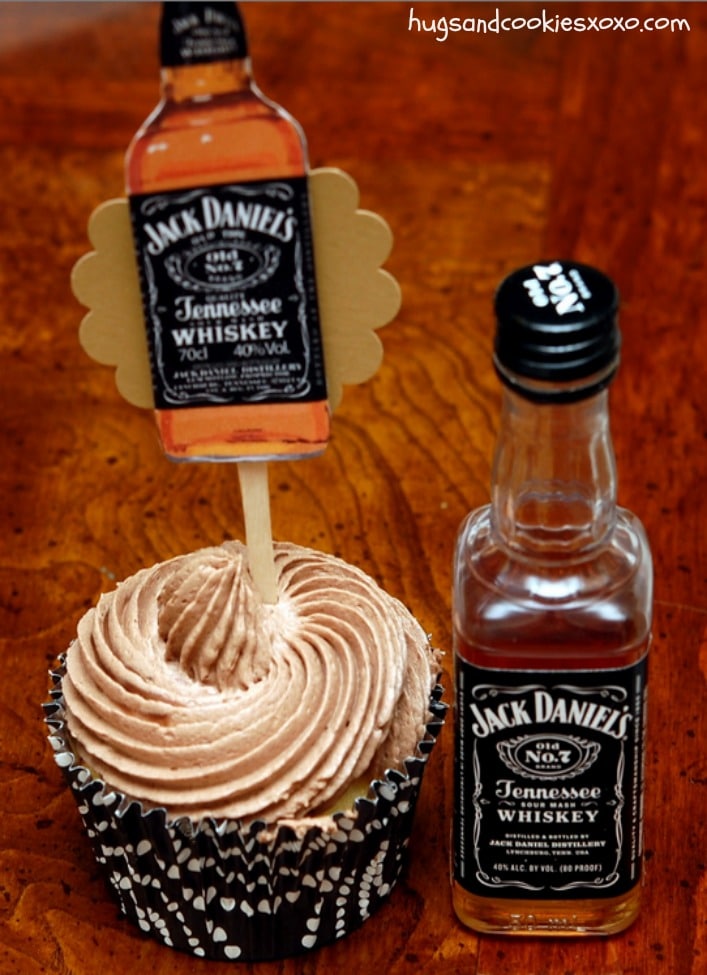 You May Love These, Too! XOXO