July 4th CARAMEL MARSHMALLOW POPS and krispy treat pops!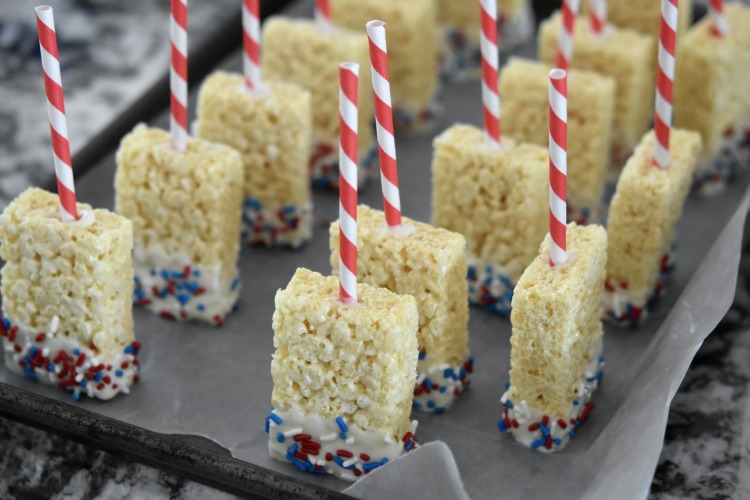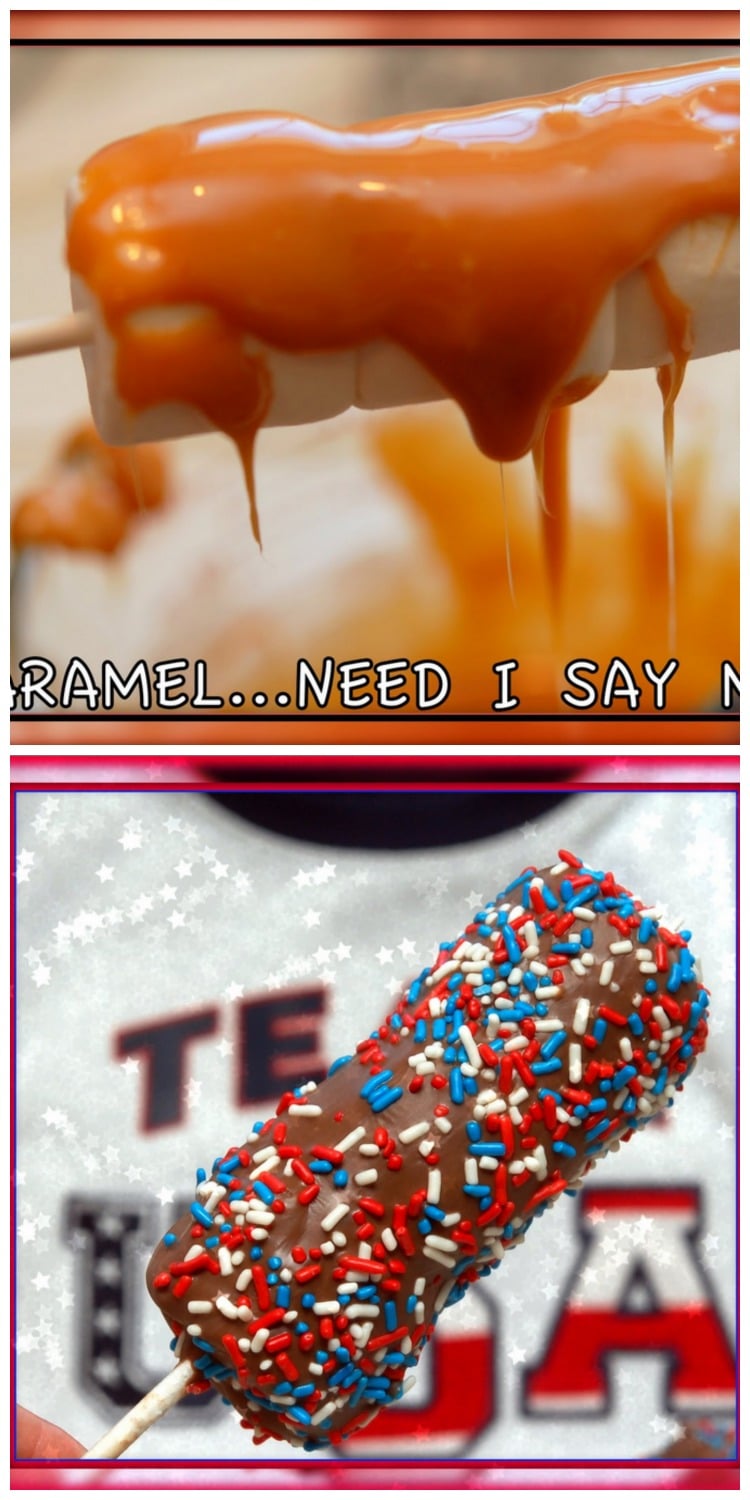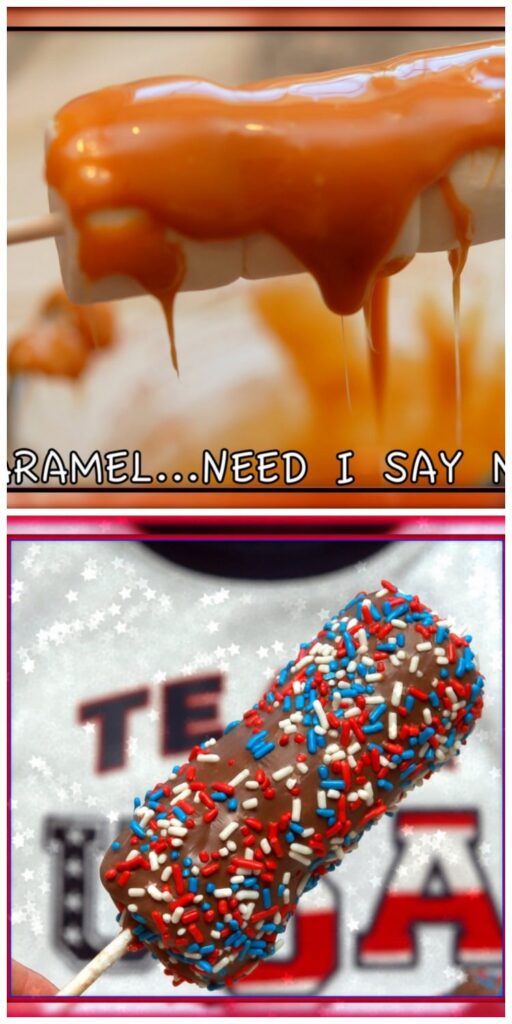 HERE WE GO! STEP 1-PUSH 3 MARSHMALLOWS ON A LOLLIPOP STICK OR SKEWER, WHATEVER U HAVE ON HAND! REPEAT TO USE ALL YOUR MARSHMALLOWS!
MELT A BAG OF CARAMELS AND A SPLASH OF HEAVY CREAM. (MICROWAVE WORKS WELL 4 THIS!) BRUSH THE CARAMEL ONTO THE MARSHMALLOWS WITH A SILICONE BRUSH. LAY THEM ON A VERY HEAVILY GREASED SILPAT OR VERY HEAVILY GREASED WAX PAPER AND CHILL!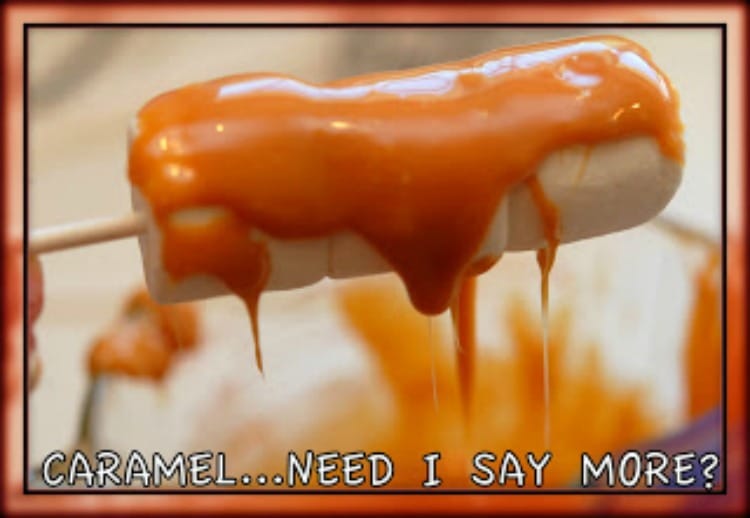 STEP 2….MELT YOUR CHOCOLATES AND DIP THE MARSHMALLOW SKEWERS IN!!! LET EXCESS DRIP OFF AND ADD YOUR PATRIOTIC SPRINKLES OR WHATEVER KIND YOU HAVE ON HAND!!! LET CHILL ON YOUR GREASED SURFACE UNTIL SET!

STEP 3 IS OF COURSE, OPTIONAL! ATTACH A DECORATIVE CANDY WITH SOME MELTED CHOCOLATE! KIDS WILL LIKE THIS!!!

LAST STEP!!! DISPLAY YOUR POPS AND CHOOSE YOURS QUICKLY!!!!!!! SO, WHICH ONE FOR YOU????????