These M and M Buttercream Sandwich Cookies melt in your mouth and are just fabulous sandwiched together with m & m buttercream frosting. This may become your child's new favorite cookie! The cookies are also delish on their own if you prefer to skip the buttercream!
M and M Buttercream Sandwich Cookies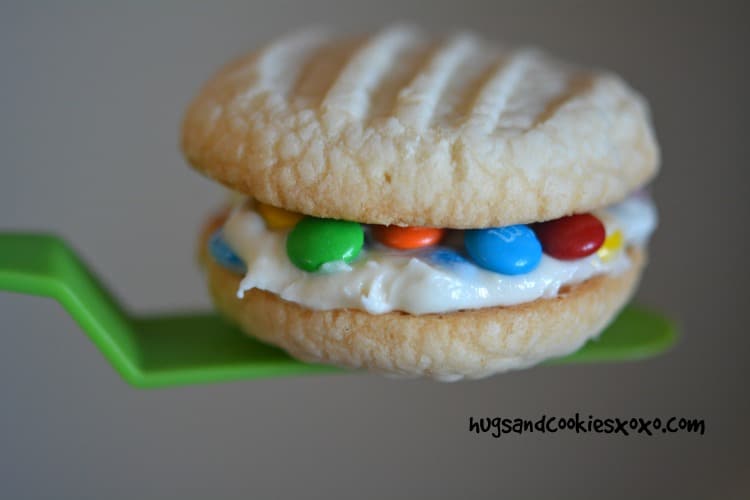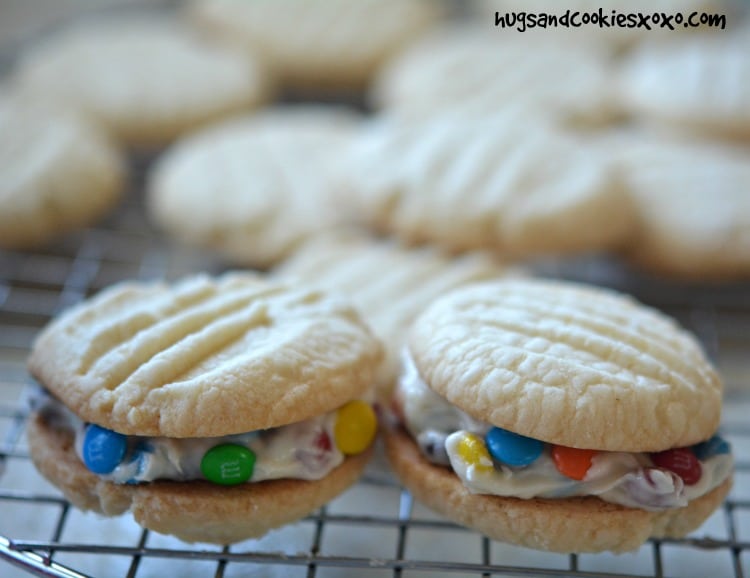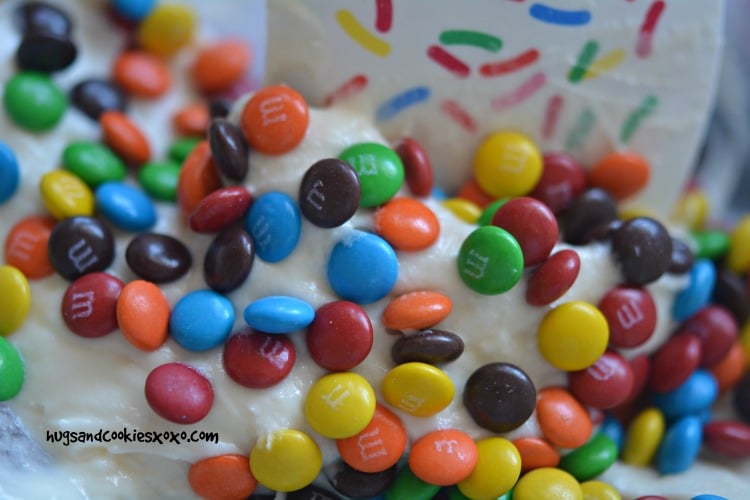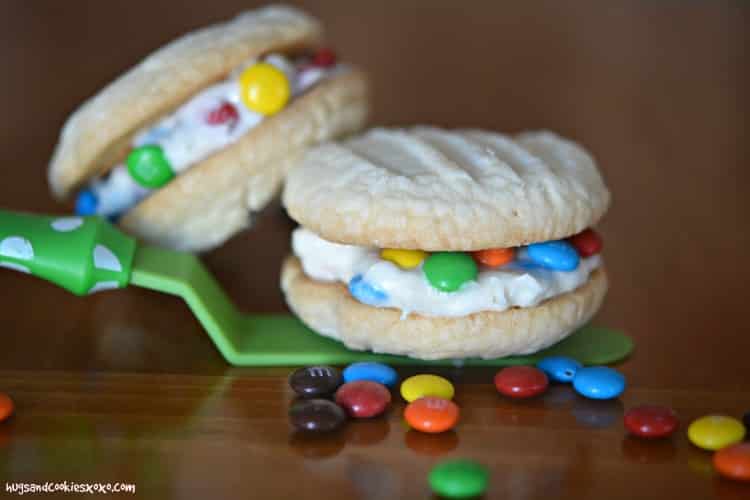 M and M Buttercream Stuffed Cookies
Ingredients
1 cup soft butter
½ cup confectioner's sugar, sifted
¼ c. cornstarch
1 tsp vanilla
½ tsp salt
1 ½ cup flour
Buttercream
1 stick butter
4 cups confectioner's sugar
¼ cup milk
1 tsp vanilla
Mini M & M's
Instructions
Beat butter, sugar, cornstarch, vanilla.
Stir in flour.
Chill 20 mins.
Scoop by the Tablespoon and soll into balls.
Place on parchment lined cookie sheets and gently press with fork tines.
Bake at 300 for about 15 mins.
Cool completely.
Fill 2 cookies with buttercream to create cookie sandwiches.
Buttercream
Beat all. Add more milk if too thick.m
Stir in as many m&m's as you like!