Maple Syrup Chicken
This weeknight dinner will have your family smiling and eating up a storm. Not only is this maple syrup chicken simple to prepare but it is tasty, too! The kids are going to love it! You may also want to try Secret Ingredient Kid Friendly Chicken Tenders!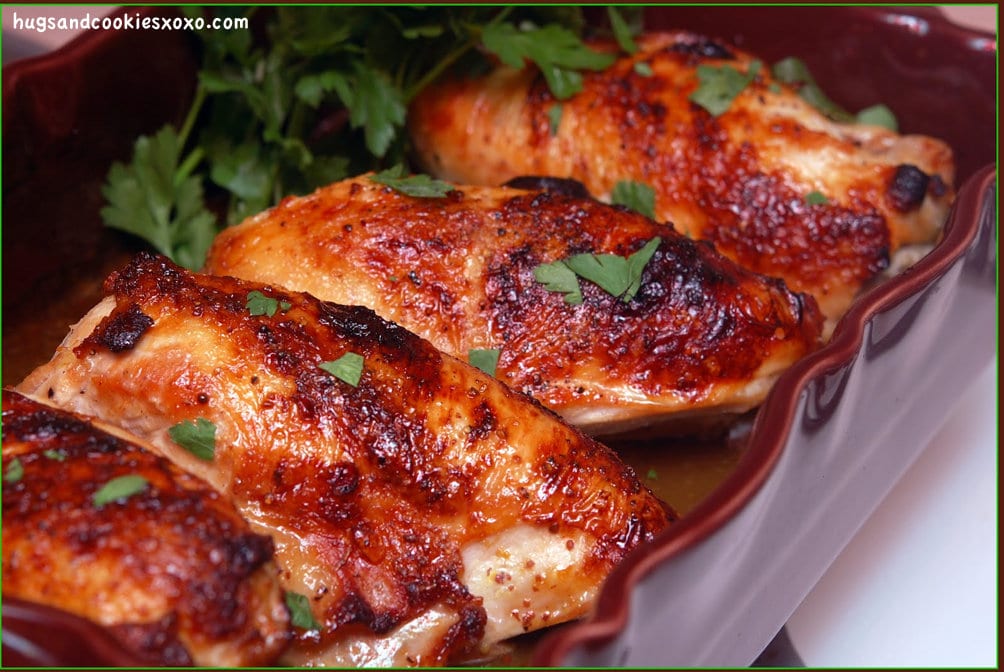 You may also love:
You may need:
MAPLE SYRUP CHICKEN!!!!!!!!!!!!!!!! OMG!!!
Ingredients
Maple Syrup Chicken
1-2 tablespoons olive oil
6 bone in/skin on chicken breasts
Salt and pepper to taste
½ cup chicken broth
½ cup real maple syrup
1 heaping tablespoon fresh thyme leaves (I USED ROSEMARY)
4 garlic cloves, thinly sliced
2 tablespoons cider vinegar
2 tablespoons stone ground mustard
Instructions
Preheat oven to 400º. Spray a 9 x 13 pan with nonstick cooking spray.
In a large skillet, heat oil over medium-high heat.
Season chicken with salt and pepper. A
dd chicken to pan, and sauté on both sides till nicely browned.
Remove chicken from pan.
Add broth, maple syrup, thyme and garlic.
Bring to a boil, stirring frequently for a couple minutes.
Add vinegar and mustard and cook for another minute.
Place chicken in baking dish, pour any sauce over chicken, and bake for 30 minutes or till chicken is cooked through. Serves six.
CHICKEN RECIPE ADAPTED FROM THAT SKINNY CHICK CAN BAKE adapted from Cooking Light via The Mom Chef
FOR THE GREEN BEANS I TRIMMED SOME FRESH BEANS AND RESERVED SOME SAUCE FROM THE CHICKEN IN THE PAN. I COOKED THEM IN THE SAUCE FOR A FEW MINS. THROW IN SOME ALMONDS, TOO!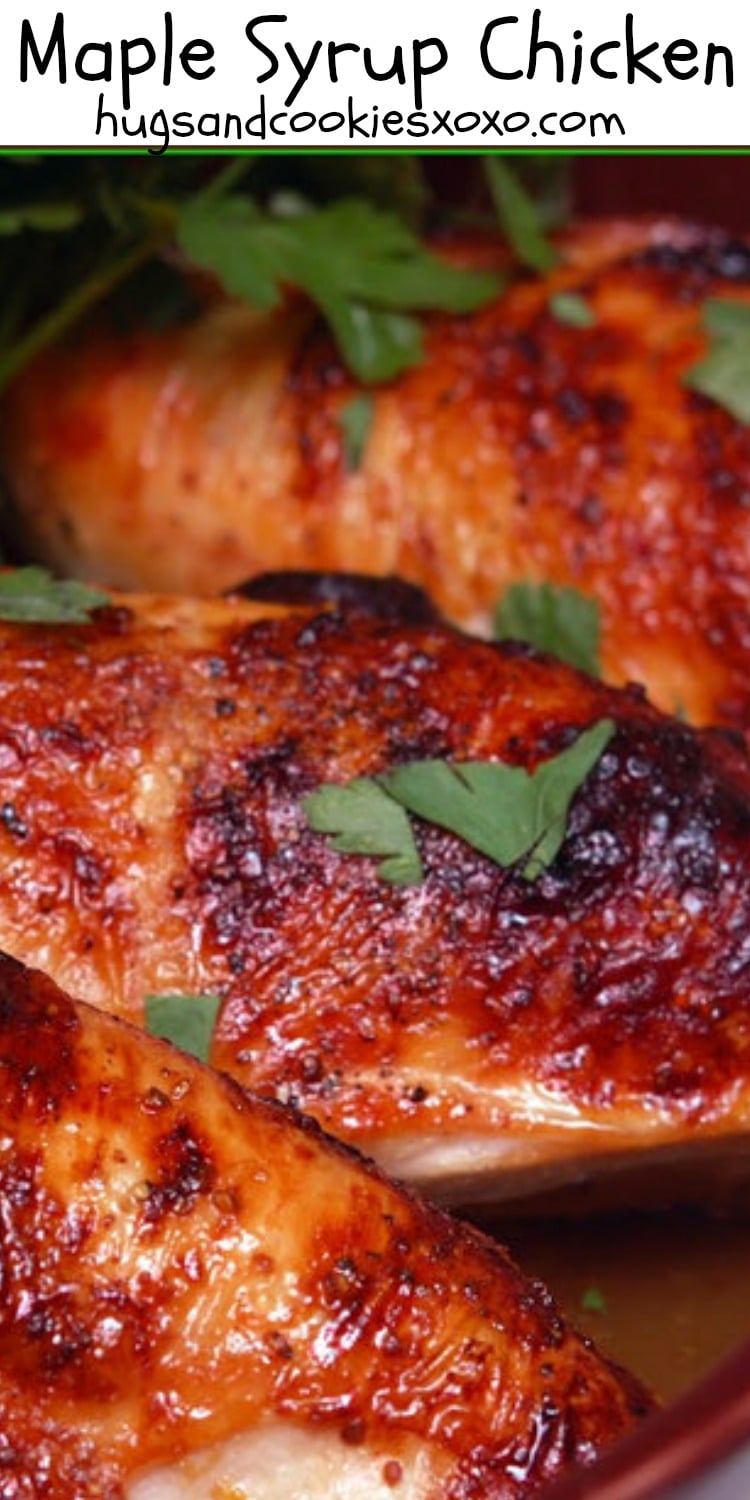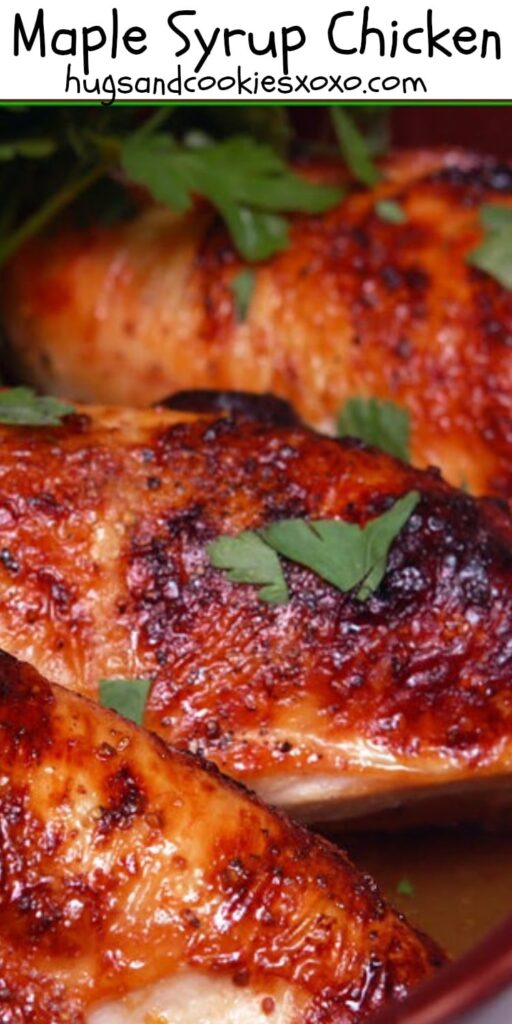 You May Love These, Too! XOXO