Melted Butter Chocolate Chip Cookies
Originally, I made these in 2014 with chocolate chunks. I just remade them now (2022) with chocolate chips and they were fabulous again! They don't need a long chill time but definitely need to be cold to bake up perfectly. These are made with melted butter and cornstarch both which contribute to the wonderful texture. You may also love Kinder Cookies.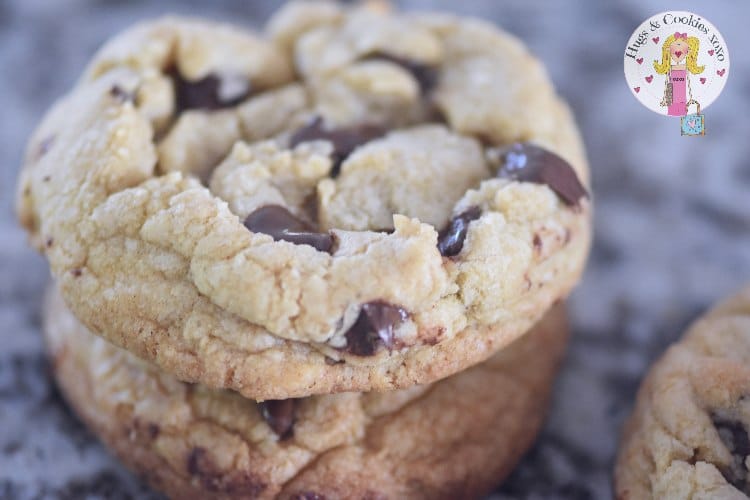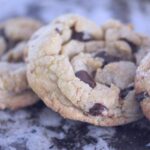 Melted Butter Chocolate Chip Cookies
Ingredients
2¼ cups flour
1 tsp. baking soda
1½ teaspoons cornstarch
½ teaspoon salt
1½ sticks salted butter, melted (yes, I like to use salted!)
¾ cup light brown sugar
½ cup granulated sugar
1 egg plus 1 egg yolk
2 tsp. vanilla
1¼ cups chips (I used combo of semisweet and milk chocolates)
Instructions
Melt the butter and stir in sugars.
Add egg, yolk and vanilla.
Add all the dry ingredients and stir just until blended.
Stir in the chocolate chips and chill till cold
Preheat  oven to 325 F. Line baking sheets with parchment paper.
Weigh out 2 ounce mounds and bake 16-18 mins.
Use a biscuit ring to swing them around when done for a perfectly round shape.
Adapted from Sally's Baking Addiction-Click to visit!
You May Love These, Too! XOXO