New Year's Eve Hot Chocolate Bombs
Yes, the hot chocolate bombs have taken over but for good reason! This will brighten up any occasion and is fun for the kids and the grown-ups, too! You may also want to read How To Make Hot Chocolate Bombs and Hot Chocolate Bombs With Spirits. Wishing everyone a wonderful New Year! Cheers to 2021!
Here are some of the products I used for my Hot Chocolate Bombs:
I used 3 1/8 inch molds for my large cocoa bombs! It came with 3 molds as pictured!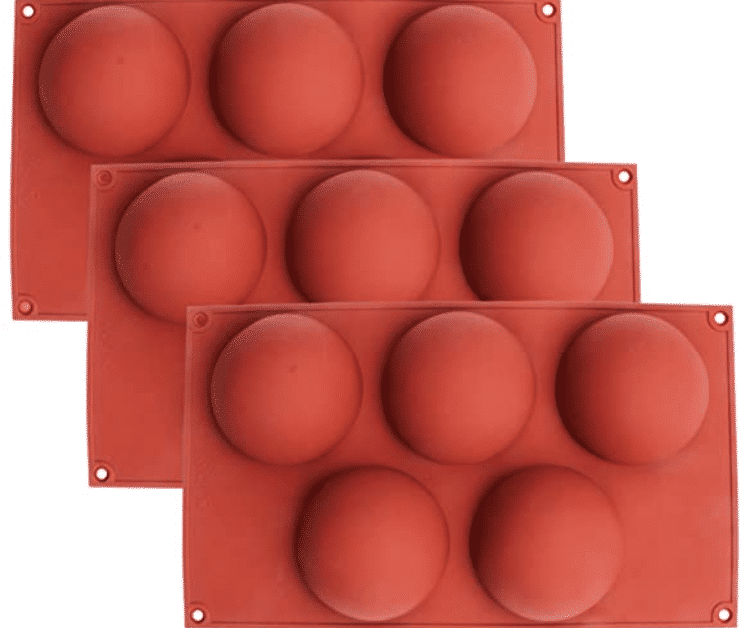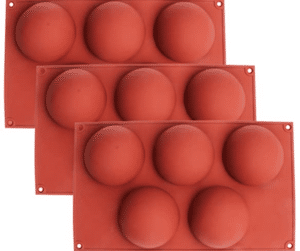 I used 2 1/2 inch molds for my smaller ones. This came as one mold.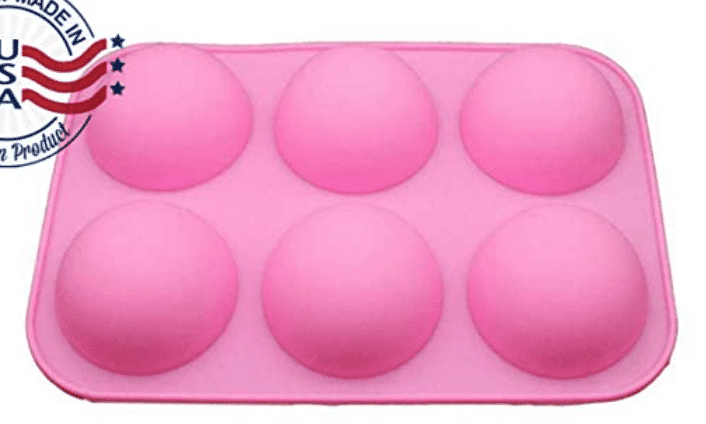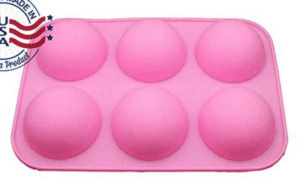 This week I scored the three piece mold and it is even easier than the silicone molds! If you can order one, it is worth it. I have the 70mm and just ordered the 50 mm. A I read somewhere online..it is a game changer! If you are serious about your bombs, it's a must have!

I bought my pipettes for the added spirits on Amazon –> Here.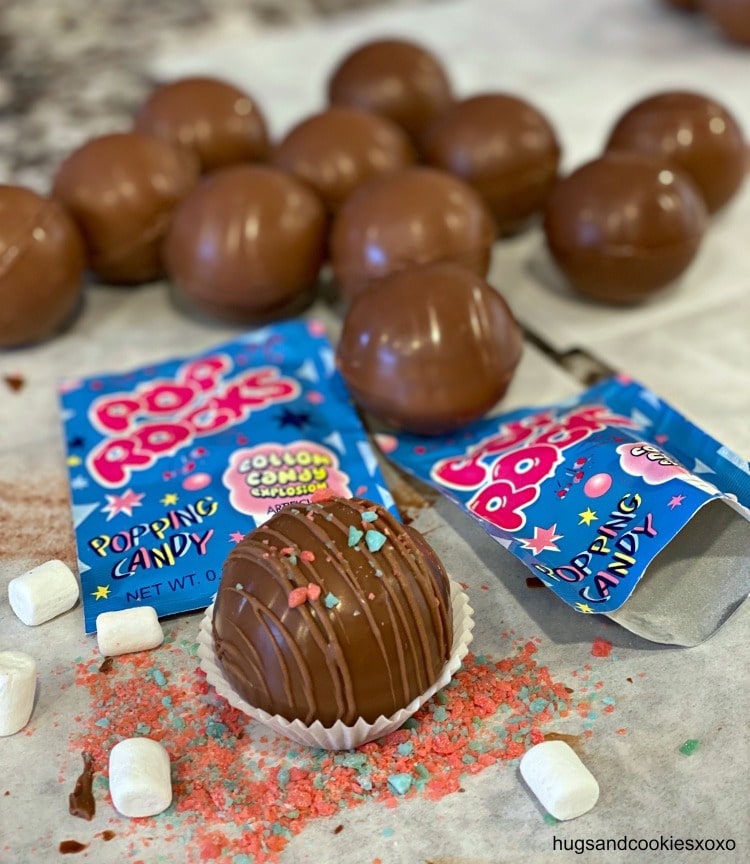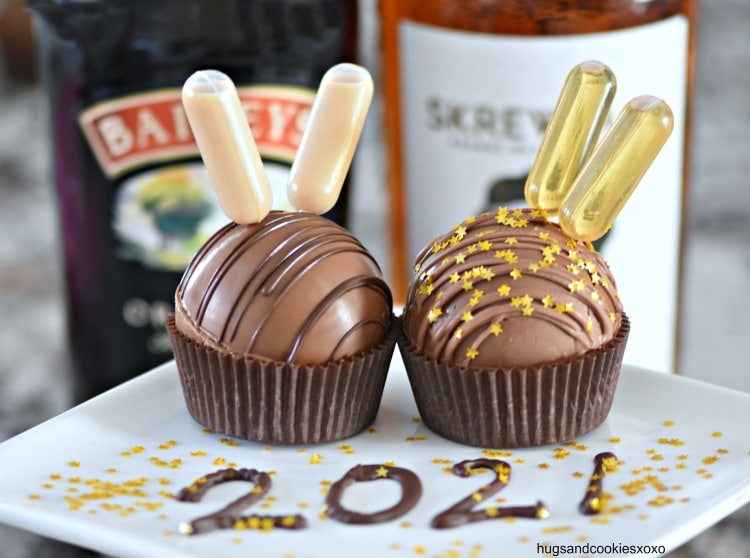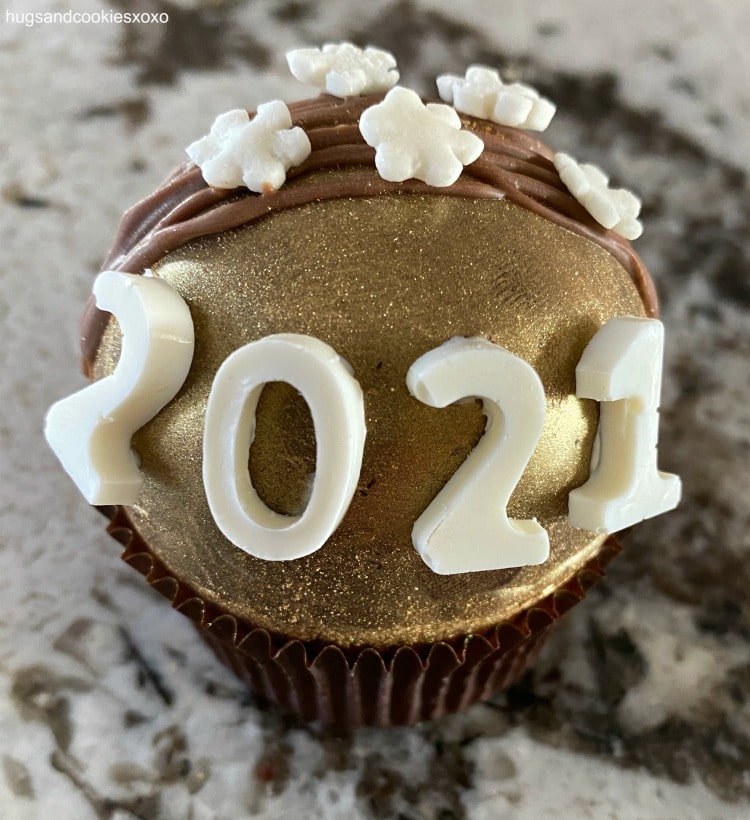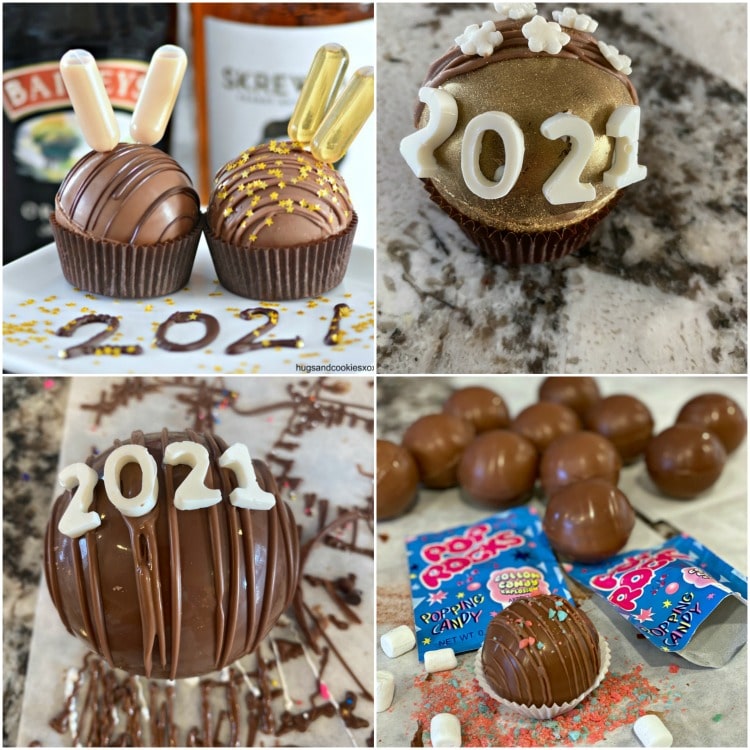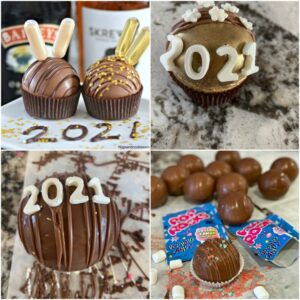 New Year's Eve Hot Chocolate Bombs
Ingredients
Merckens milk chocolate

Mini marshmallows

hot cocoa mix

can use from packets or a canister

milk

smaller bombs need 1 c. milk and the larger needed almost 1 1/2 c.

decor: chopped candies

icing candies, sprinklles, chopped cookies, poprocks etc
Instructions
Melt chocolate in the microwave until smooth.

Pour into the molds and spread to coat. Do not fill entirely as you want them to be hollow. Use a spoon to help guide the chocolate.

Turn upside down and shake out excess.

Wipe top with offset spatula to clean it up a bit.

Pop in freezer upside down at least 10 mins or until they easily pop out.

On one half, sprinkle in the cocoa mix and load on some marshmallows.

Use some of the extra melted chocolate to brush on the edges and seal the two halves together.

(OR use a hot plate, and rub edge of the empty half of chocolate onto the plate to slightly melt. Then connect to the other half after placing on the hot plate, too.)

Drizzle on some melted chocolates and add your toppings.

Let set. They can be wrapped in cello at this point to gift if you'd like.

Heat milk to just about boiling,

Place bomb in mug and pour on the milk until it cracks open!

Top with whipped cream and any sprinkles or candies you like!

Stir and enjoy!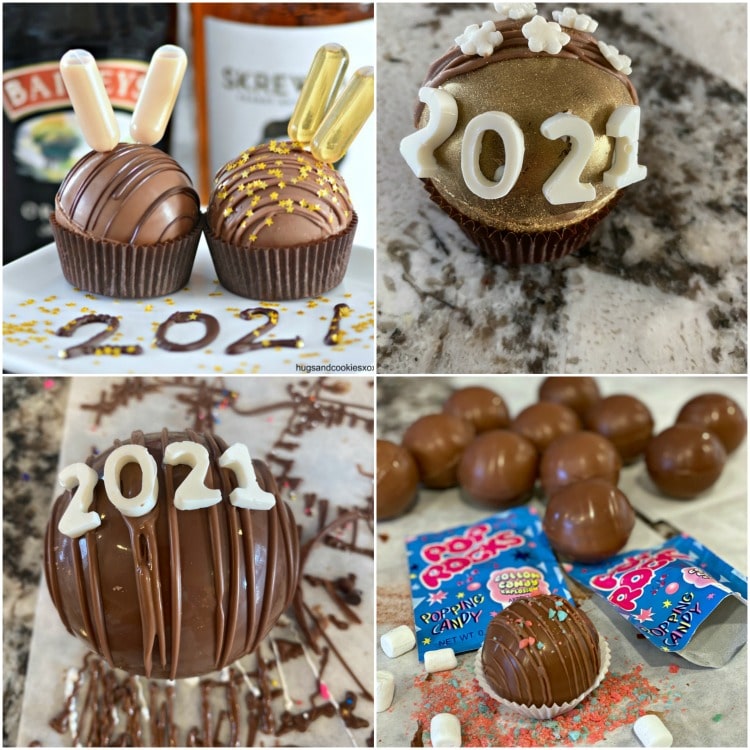 You May Love These, Too! XOXO