How To Make Hot Chocolate Bombs
Hot chocolate bombs are currently all the rage and it is easy to see why. They are incredibly fun to make and outrageously delicious to eat! The kids can help and design their own bombs, too. They also make wonderful gifts for your friends and family and can be thematic for any holiday or occasion. This is a treat that will take you through the year. Who said you can't enjoy hot cocoa even in the summer?! Adding sprinkles and chopped cookies/candies make these look extra special and the possibilities are endless. Below, I have shared some of the tools I have used to make my bombs. Once you have the molds, the rest is simple. I have used a large and a small mold. Both are great but the jumbo bombs add an extra wow factor! Just make sure you have a huge mug on hand when serving it up! You can gift these in a cello bag with some curling ribbon. I also like to add a tag with directions for how to prepare the milk and the bomb. I hope you have as much fun making hot chocolate bombs as we have had.
Here are some of the products I used for my Hot Chocolate Bombs:
I used 3 1/8 inch molds for my large cocoa bombs! It came with 3 molds as pictured!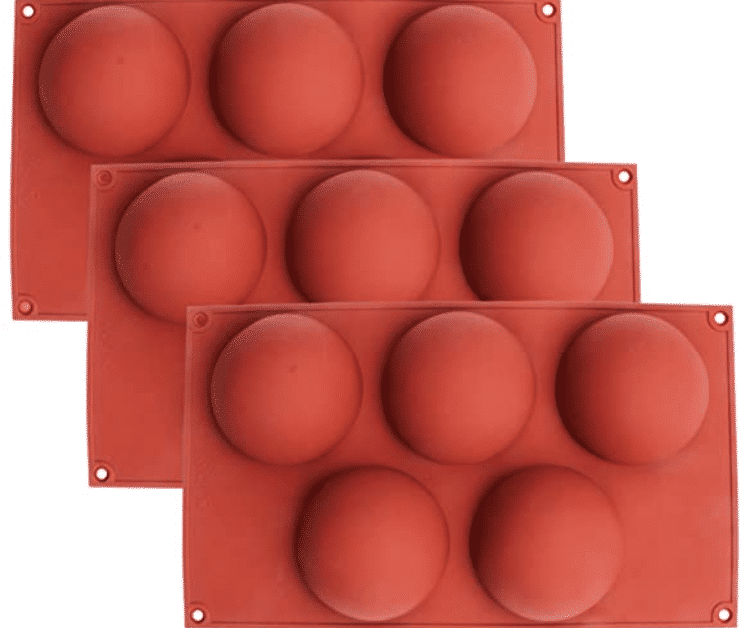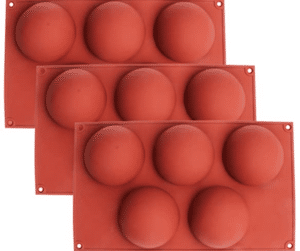 I used 2 1/2 inch molds for my smaller ones. This came as one mold.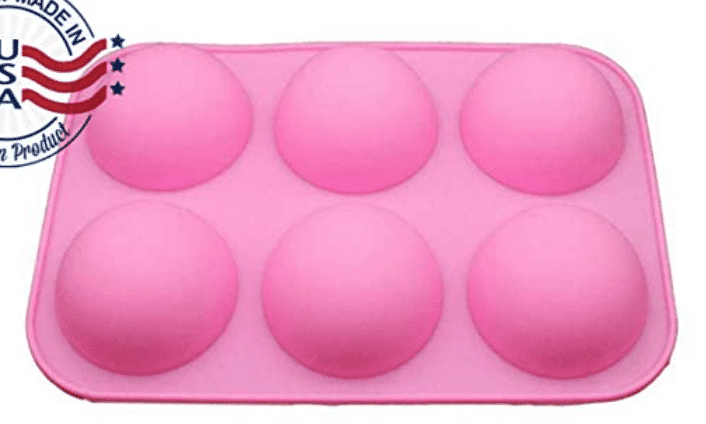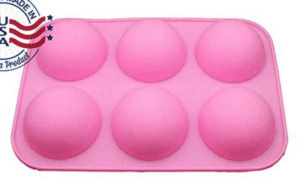 I love to use Merckens Chocolates. Ghirardelli disks are also delish and can be found in Target. I would not recommend the disks found in craft stores for this recipe.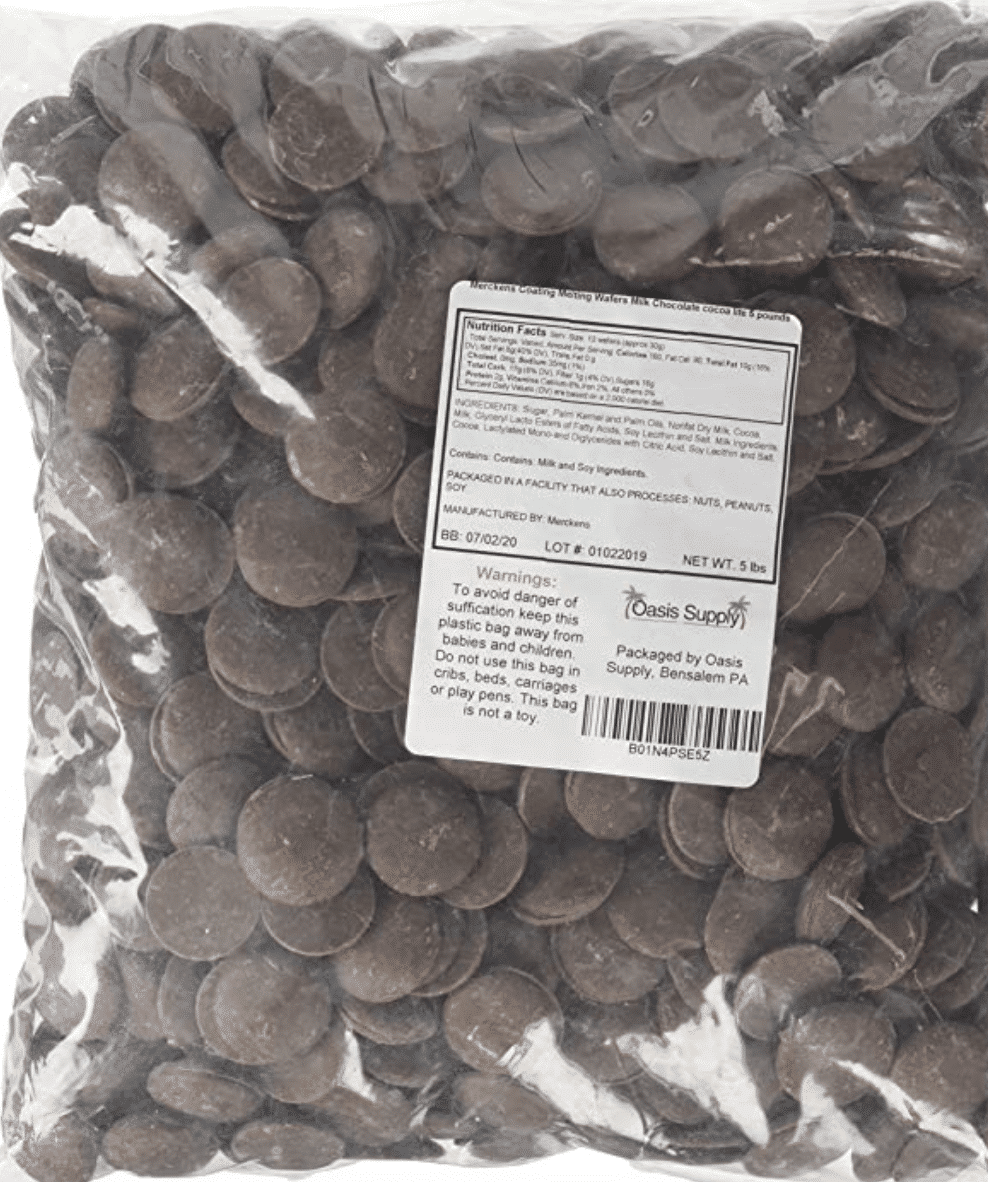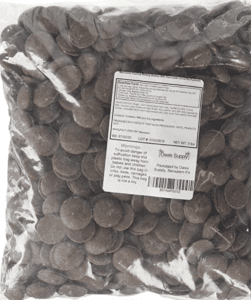 Here are some of the fun varieties I have been making! Edible glitter is fun, too!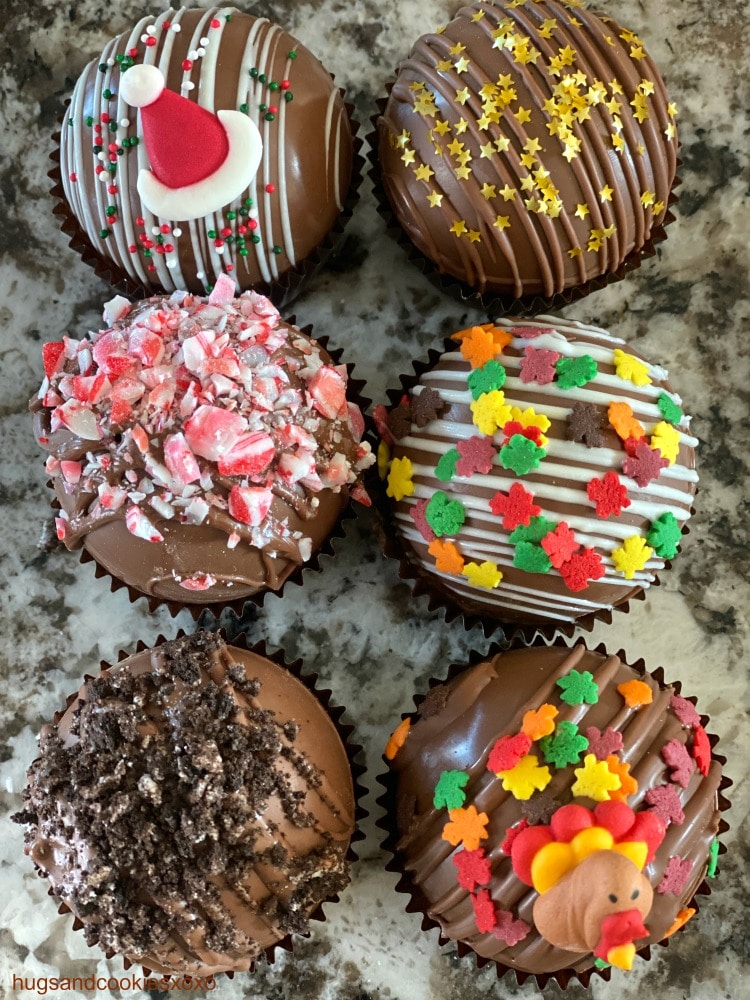 If you love Oreos, you will love this Oreo Bomb packed with crushed cookies on top! The inside still has the hot cocoa mix and mini marshmallows.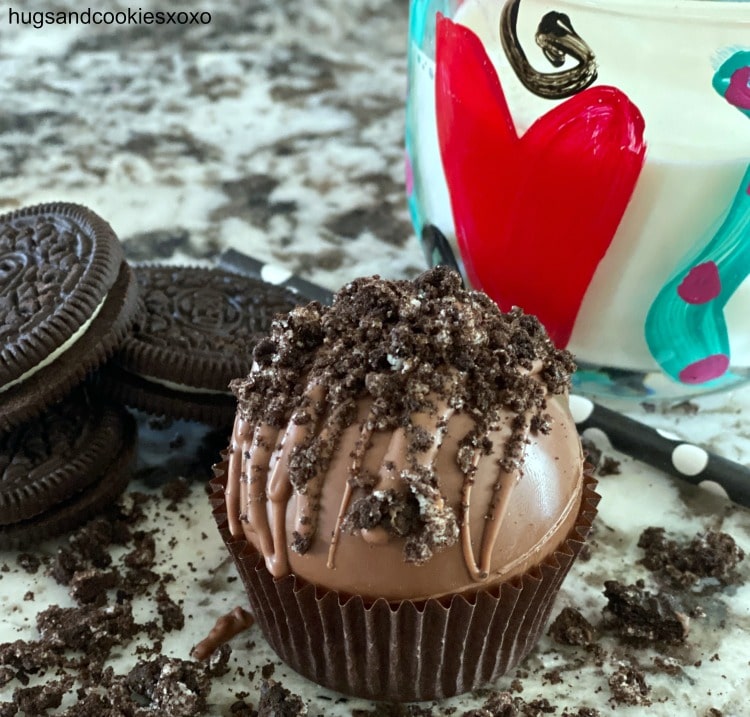 This bomb is made with edible gold stars!!!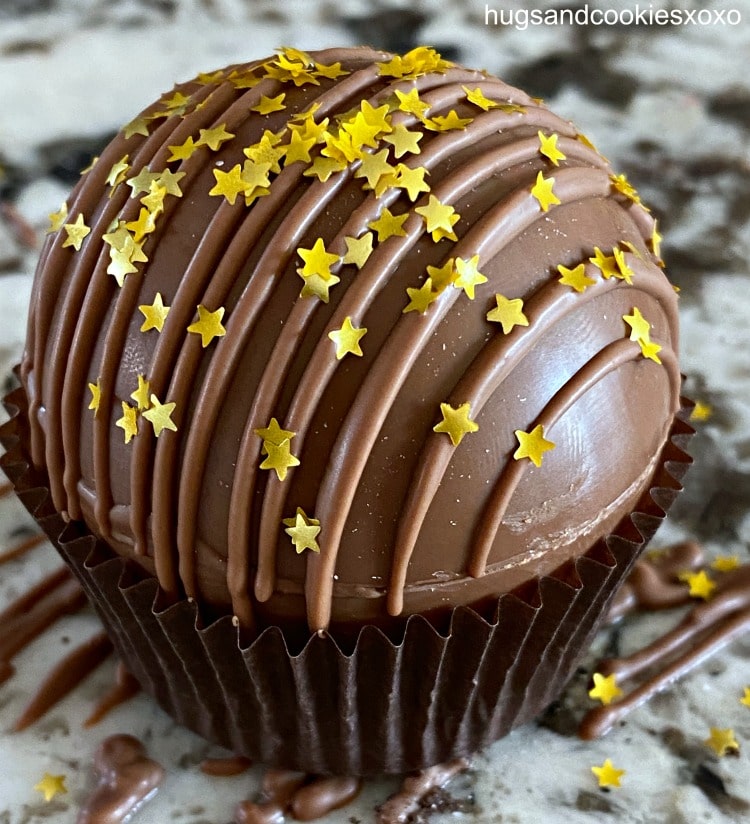 This Peppermint Chocolate bomb is perfect for the holiday season!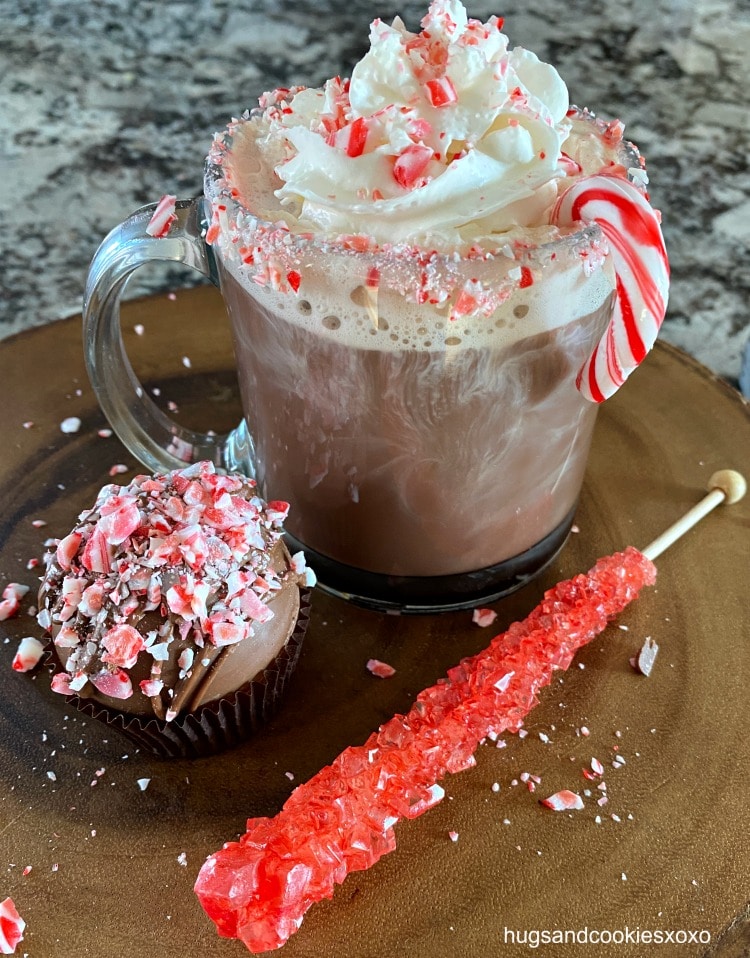 You may also want to check out:
Lucky Charms Hot Chocolate Bombs
Toasted Marshmallow Hot Chocolate Bombs
Rainbow Cookie Hot Chocolate Bombs
Salted Caramel Oreo Hot Chocolate Bombs
Ingredients
Merckens milk chocolate
Mini marshmallows
hot cocoa mix (can use from packets or a canister)
milk (smaller bombs need 1 c. milk and the larger needed almost 1½ c.)
decor: chopped candies, icing candies, sprinklles, chopped cookies, etc
Instructions
Melt chocolate in the microwave until smooth.
Pour into the molds and spread to coat. Do not fill entirely as you want them to be hollow. Use a spoon to help guide the chocolate.
Chill in fridge at least 10 mins or until they easily pop out.
On one half, sprinkle in the cocoa mix and load on some marshmallows.
Use some of the extra melted chocolate to brush on the edges and seal the two halves together.
(OR use a hot plate, and rub edge of the empty half of chocolate onto the plate to slightly melt. Then connect to the other half.)
Drizzle on some melted chocolates and add your toppings.
Let set. They can be wrapped in cello at this point to gift if you'd like.
Heat milk to just about boiling,
Place bomb in mug and pour on the milk until it cracks open!
Top with whipped cream and any sprinkles or candies you like!
Stir and enjoy!