Salted Caramel Oreo Hot Chocolate Bombs
These Salted Caramel Hot Chocolate Bombs are extra special thanks to the sprinkle of crushed Oreos and the salted caramel cocoa mix. Of course, you can use regular hot chocolate mix if you prefer. We found this delicious salted caramel cocoa mix at Trader Joes. I made these JUMBO sized bombs but a smaller mold will work, too! This is the mold I used.
For the chocolates I used Ghirardelli disks and they worked perfectly! I brushed two thin coats on the molds using the back of a spoon.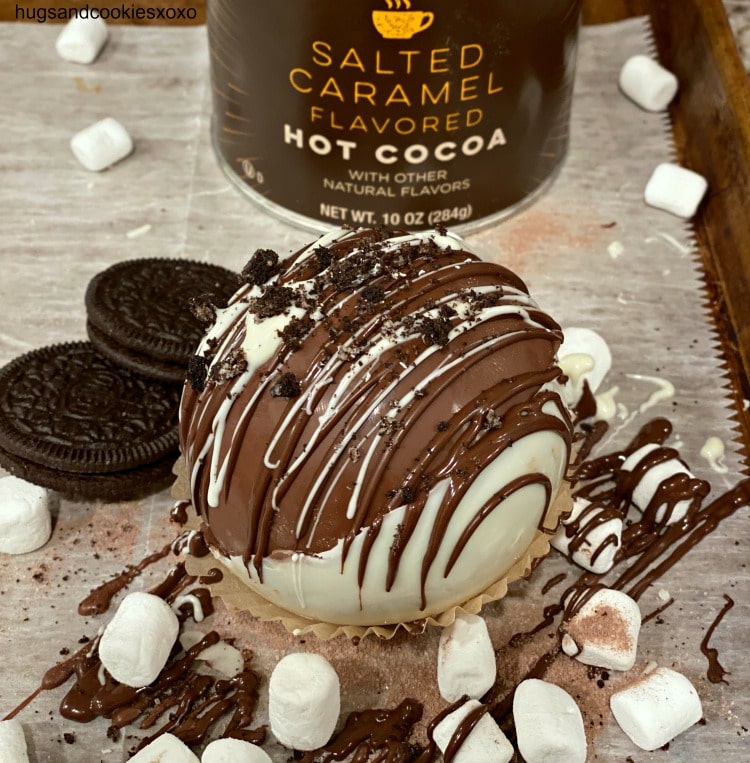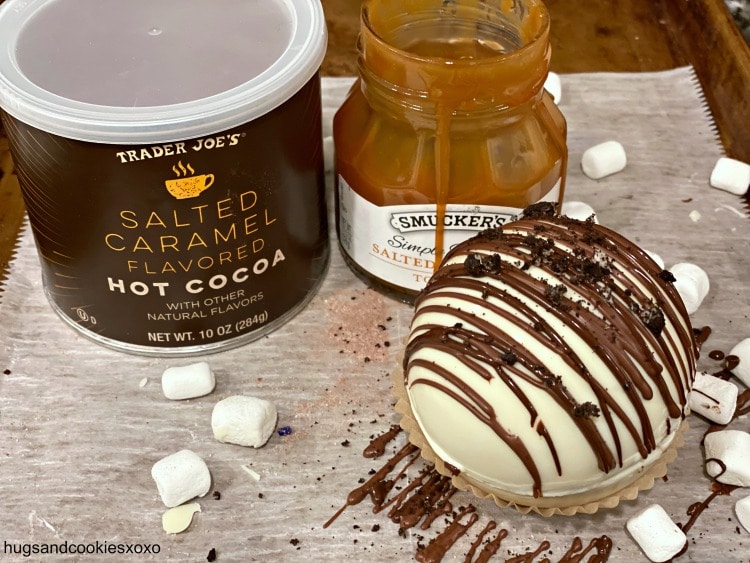 Birthday Bombs….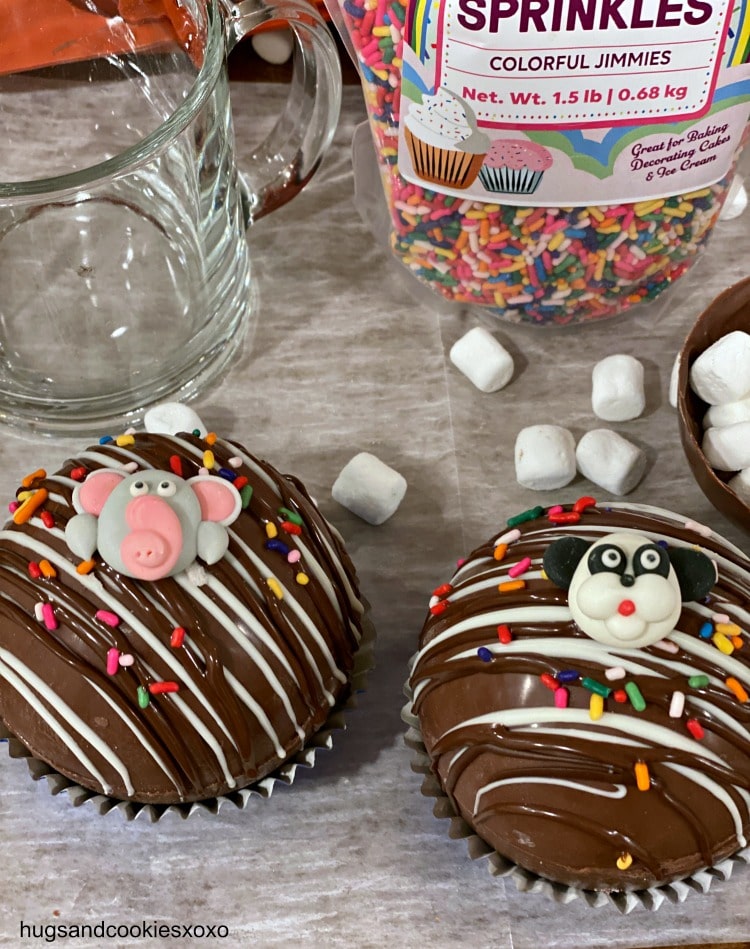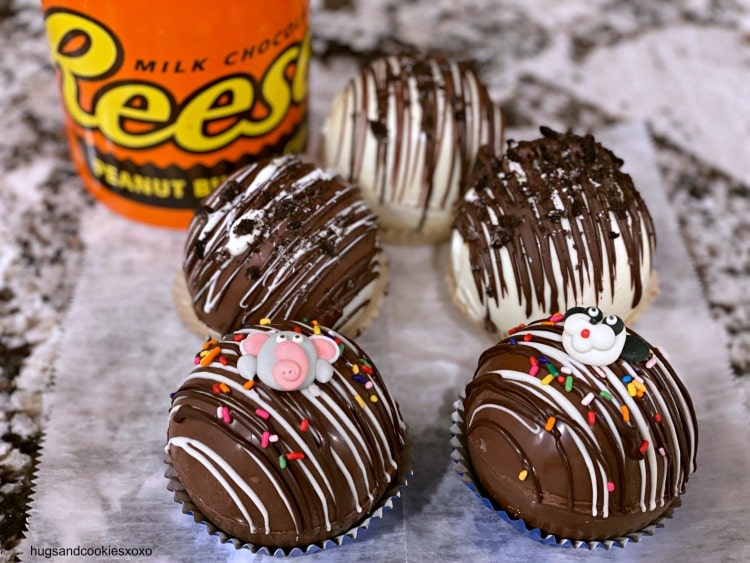 Salted Caramel Oreo Hot Chocolate Bombs
Ingredients
Melting chocolate disks-I used a combo of milk, dark and white chocolates (One bag of each yielded 5 jumbo bombs-3¼ inch in diameter)
crushed oreos
piping bags for some of the melted chocolates to drizzle
Hot Cocoa Mix
mini marshmallows
For serving:
hot milk (We used 1½c. milk for these jumbo bombs.)
caramel sauce/whipped cream
Instructions
Melt chocolates according to the directions on the bag.
Use a spoon to coat each mold and chill 10 minutes.
Spoon on another thin layer and chill.
Remove each from the mold.
In half, place your cocoa mix (fill halfway) and load on some mini marshmallows.
Line the edge with melted chocolate and top with the other half to seal together.
Place the extra chocolates in piping bags and drizzle on top.
Decorate with crushed oreos or sprinkles/candies.
To serve, place a bomb in a jumbo mug.
Heat your milk until hot and pour over the bomb.
Watch the magic happen.
Drizzle caramel sauce on top, if desired and whipped cream!