The Famous 24 Hour Browned Butter Chocolate Chip Cookie
These are famous in my family because they are a TRUE favorite. As soon as I say I made the "24 hour cookie" the crowd goes wild! They know it will have the best flavor, two types of flour for the perfect thickness and 3 kinds of chocolates. Along with the famous 24 hour chill time. Definitely, the hardest part is that chill time so plan ahead accordingly! This cookie is in our top 10-just ask my hubby and little guy! Even my  (picky eater) older guy loved them! Time to whip up another batch! I also had the best results using Plugra brand butter! Regular butter works fine, too. This cookie will make you very popular in your house and the next party you attend. This cookie recipe is adapted from Handle the Heat-you must check out her blog!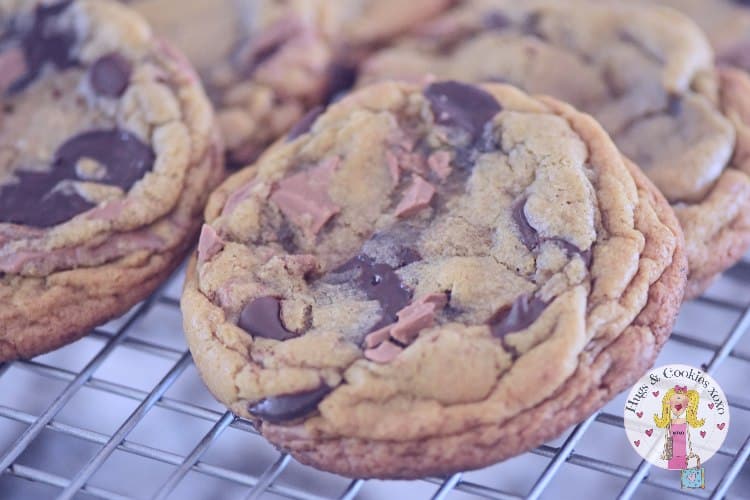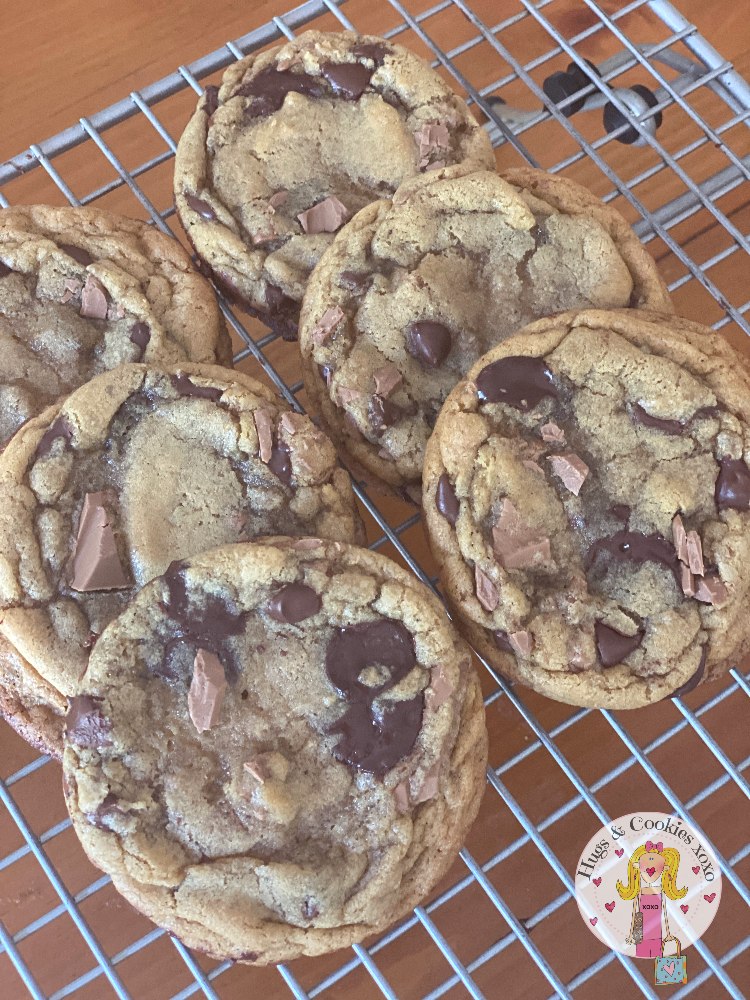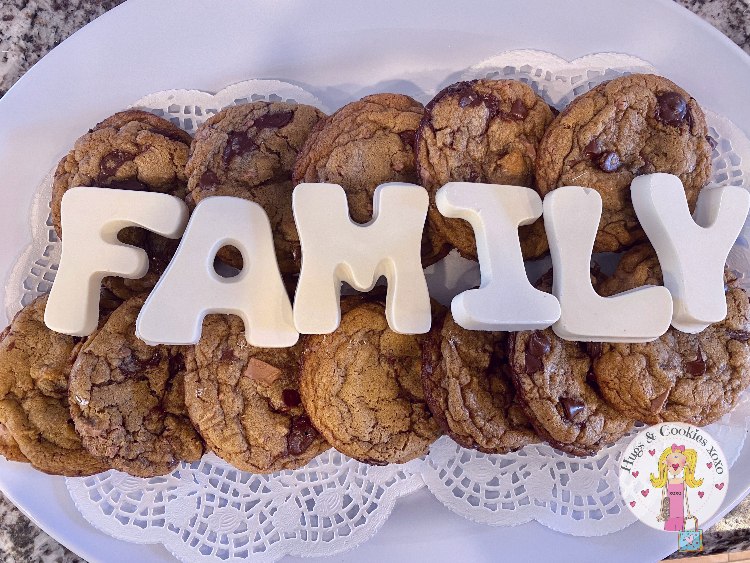 You may need:
The Famous 24 Hour Browned Butter Chocolate Chip Cookie
Ingredients
2 sticks (227 grams) unsalted butter
½ (100 grams) cup sugar
1¼ cups (250 grams) lightly packed DARK brown sugar
1½ cups (190 grams) all-purpose flour
1 cup (127 grams) bread flour
¼ teaspoon baking powder
1 teaspoon baking soda
1 teaspoon kosher salt
2 large eggs plus 1 additional egg yolk, room temperature
2 teaspoons vanilla
1½ cups (255 grams) combo of semisweet and dark chocolate chips
1 cup (140 grams) milk chocolate bars, chopped thinly (Use a high quality chocolate-we puchased our bars from a chocolatier)
Instructions
Melt butter in a small pan.
Cook so it starts to foam.
Swirl pan until it starts to smell nutty and looks brown.
Pour into a heat safe bowl with the two sugars.
Stir and let cool.
Once cooled, add eggs, yolk and vanilla.
Stir in flours, baking soda, baking powder, and salt.
Fold in MOST of the chocolates but not all. I reserve a bit of each to press into the cookie balls before they bake.
Wrap dough or bowl dough is in and chill 24 hours.
When time to bake, preheat oven to 350.
I placed rack on the second slot up from the bottom of my oven.
I weighed the dough into 2.5 ounce mounds and tried to stand them tall rather than round.
I placed 6 on a parchment lined cookie sheet and on the tops pressed in some of the reserved chocolates.
I baked them 15 mins, removed and reshaped with a round cookie cutter and baked an additional 3-4 minutes. (Watch yours closely for the correct baking time on your oven)
Cool 3-4 mins on sheet and then remove to a rack.