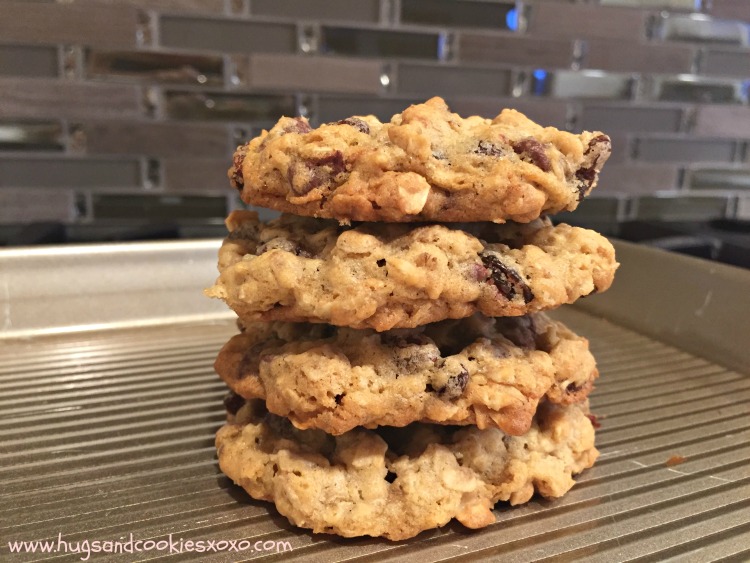 Oatmeal Raisin Chocolate Chip Cookies
Ingredients
4 ounces soft butter
¼ cup plus 2 T. Sugar
½ cup packed light brown sugar
1 tsp. vanilla
1 egg
¾ cup flour
½ tsp. baking soda
1½ cups quick cooking oats
¼ tsp. cinnamon
1 cup semi sweet chocolate chips
1 cup raisins (use less if you prefer!)
Instructions
Preheat oven 350 and line cookie sheet with parchment.
Beat butters, both sugars until creamy.
Add vanilla and egg and blend.
Add flour, baking soda, cinnamon, oats
Fold in chips and raisins.
Drop by large tablespoons onto parchment.
Flatten tops slightly and bake approx 10 mins. Let cool 2 mins and remove to a rack.
You May Love These, Too! XOXO