Peanut butter, peanut butter! Mmmmmm, mmmmmm, mmmmmm!!!! Sometimes you just need an old school cookie! This is the winner! Simple to make and delicious to eat. So, what are you waiting for? Get baking, friends!
You'll Need: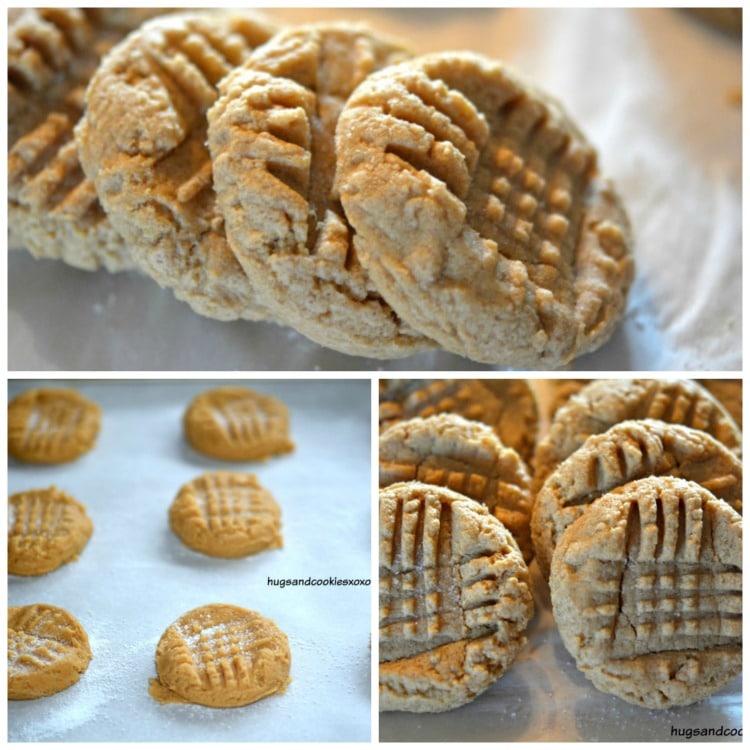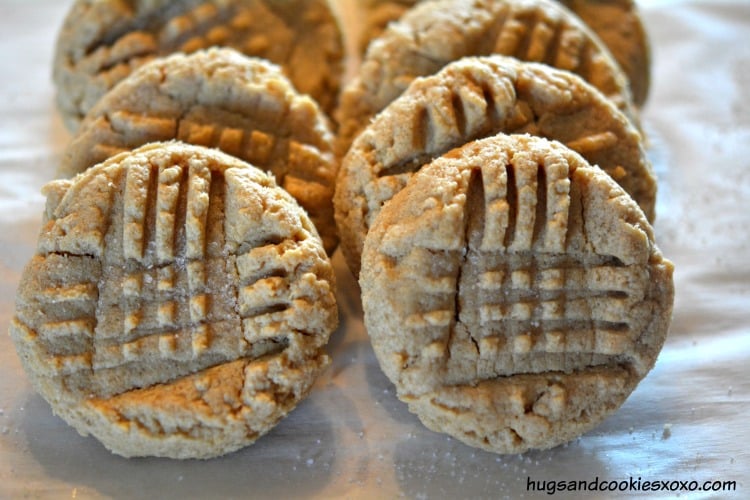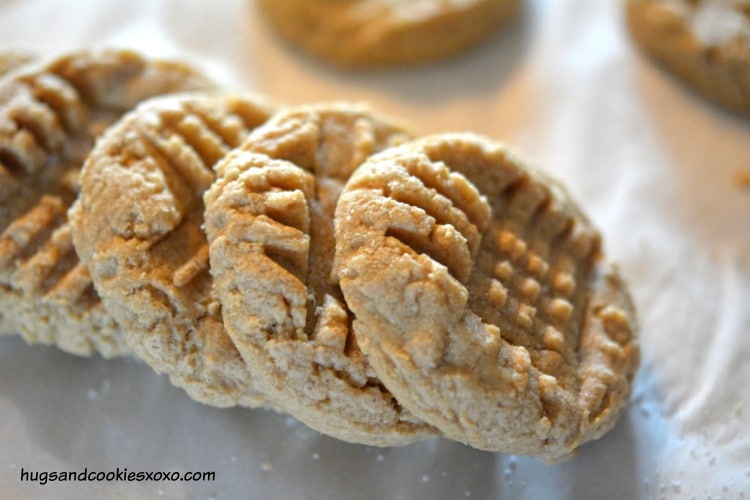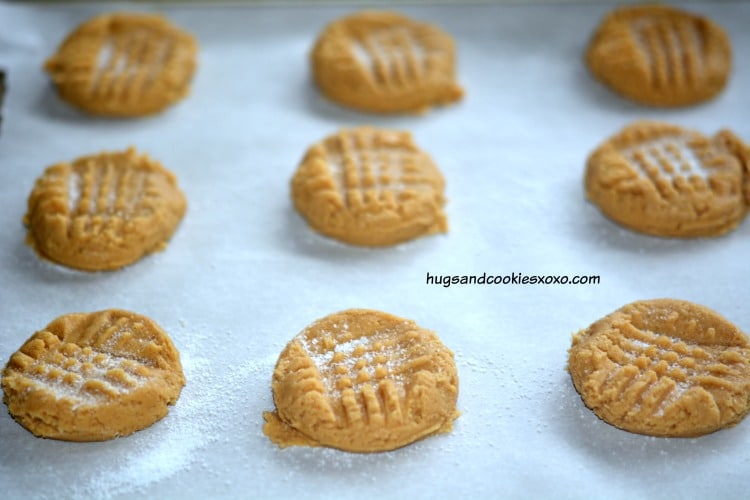 Old School Peanut Butter Cookies
Ingredients
8 T. soft butter
½ c. light brown sugar
½ c white sugar
1 egg
1 c. creamy peanut butter
1 T. vanilla
¾ tsp baking soda
¾ tsp baking powder
½ tsp kosher salt
1½ c. flour
* 4 T. sugar for sprinkling on top
Instructions
Preheat oven 350.
Electric mix butter and sugars until creamy.
Add peanut butter.
Add egg and vanilla.
On low add flour, baking soda, baking powder and salt.
Use a cookie scoop to portion dough onto parchment lined cookie sheets.
Use a fork to press lines into cookies.
Sprinkle with the extra sugar.
Bake 9-11 minutes and let cool on sheets.
They will firm up as they cool so don't overbake.
Adapted from Heather Likes Food-check out her blog!
You May Love These, Too! XOXO