Peanut Butter Dog Treats
Have you ever made homemade treats for your pooch yet? You have to try! These peanut butter dog treats are for all of your wonderful dogs! These are easy to make and come together very quickly. I use a combo of all purpose flour and whole wheat, some peanut butter and milk! That's it! They can be prepared in a kitchen aid mixer or right in a bowl! You can play around with this recipe and add some extra goodies, too. I just added some cooked bacon on my latest version ad my dog, Creampuff, was thankful I did! You could also add some shredded cheese! Another yummy idea is to brush the top of each biscuit with chicken or beef broth before baking in the oven. Dogs ROCK so let's show our love with a peanut butter treat! I hope your pups enjoy this as much as mine. These also make great doggie gifts for the holidays or birthdays. You can wrap a few in cello with a big ribbon for a nice presentation! *Note: always consult your vet to make sure the ingredients are safe for your pup! You may also love
Strawberry Banana Dog Treats
and  
Peanut Butter Banana Frozen Yogurt Dog Treats
. If you make any of these recipes be sure to send us some photos of your happy pup!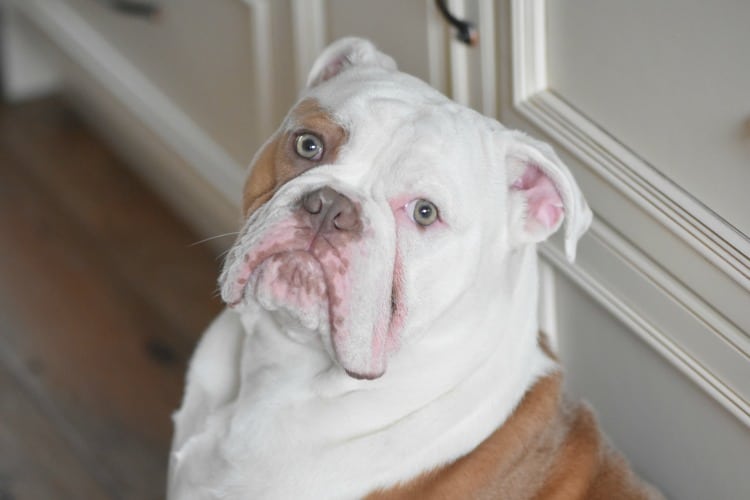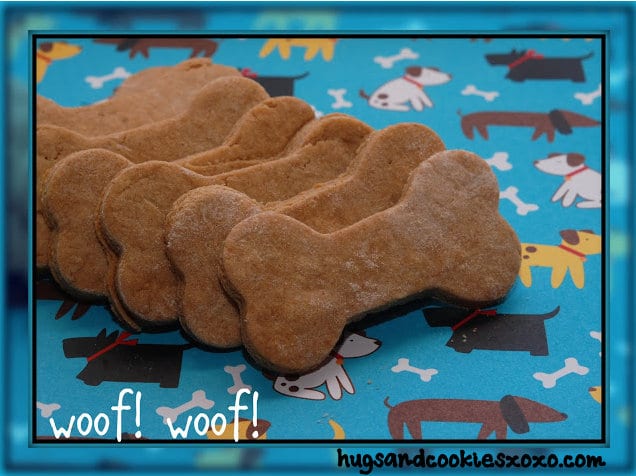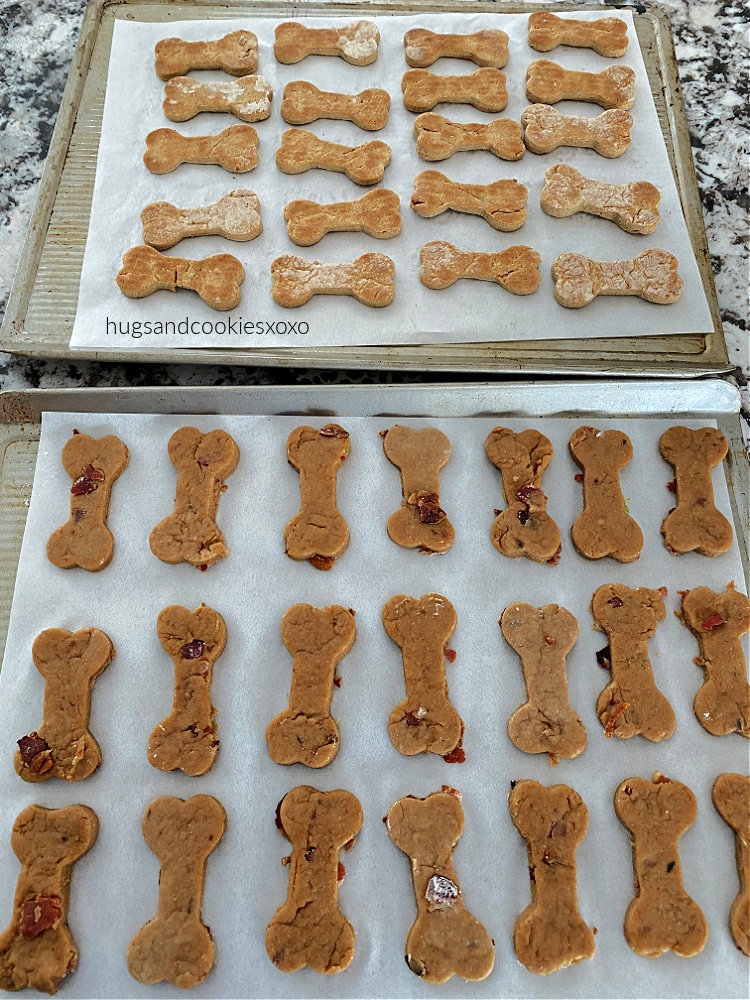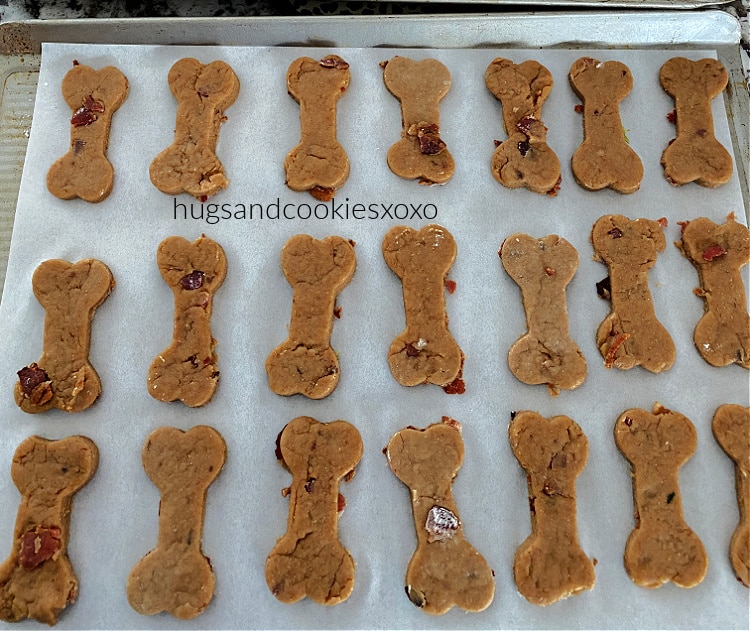 You may need:
Peanut Butter Dog Treats
Ingredients
Ingredients
2¼ cups whole wheat flour
¾ cup all purpose flour
1¼ cup SKIPPY creamy peanut butter
1 cup milk
Optional: a few slices of cooked bacon, chopped
Instructions
Directions
Combine milk and peanut butter in a bowl and mix until smooth.
Gradually add flours.
(If using bacon, add now.)
Knead dough by hand and roll out on floured surface to desired thickness. Cut-out treats.
Place parchment on cookie sheet and bake 15 minutes at 400°F.
Cool completely before serving to your lucky dog! hee hee
Note: If dough seems too dry or crumbly, add a little more milk
Note: I sometimes brush the tops with beef or chicken broth before baking!
* Always speak to your vet before baking something new for your pup!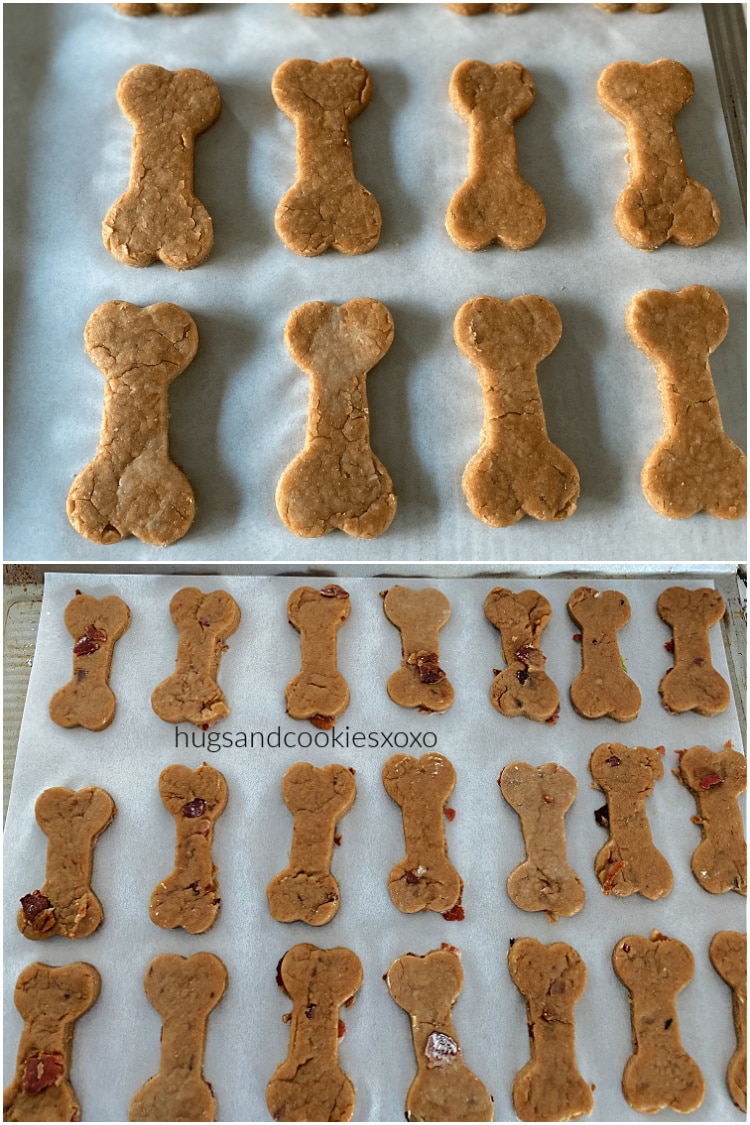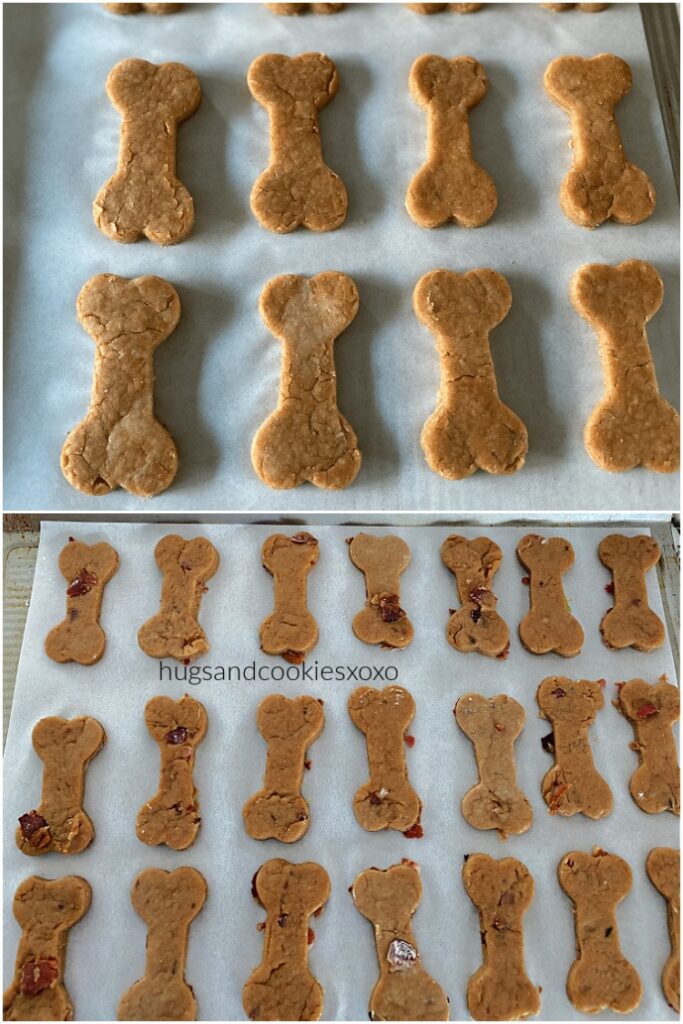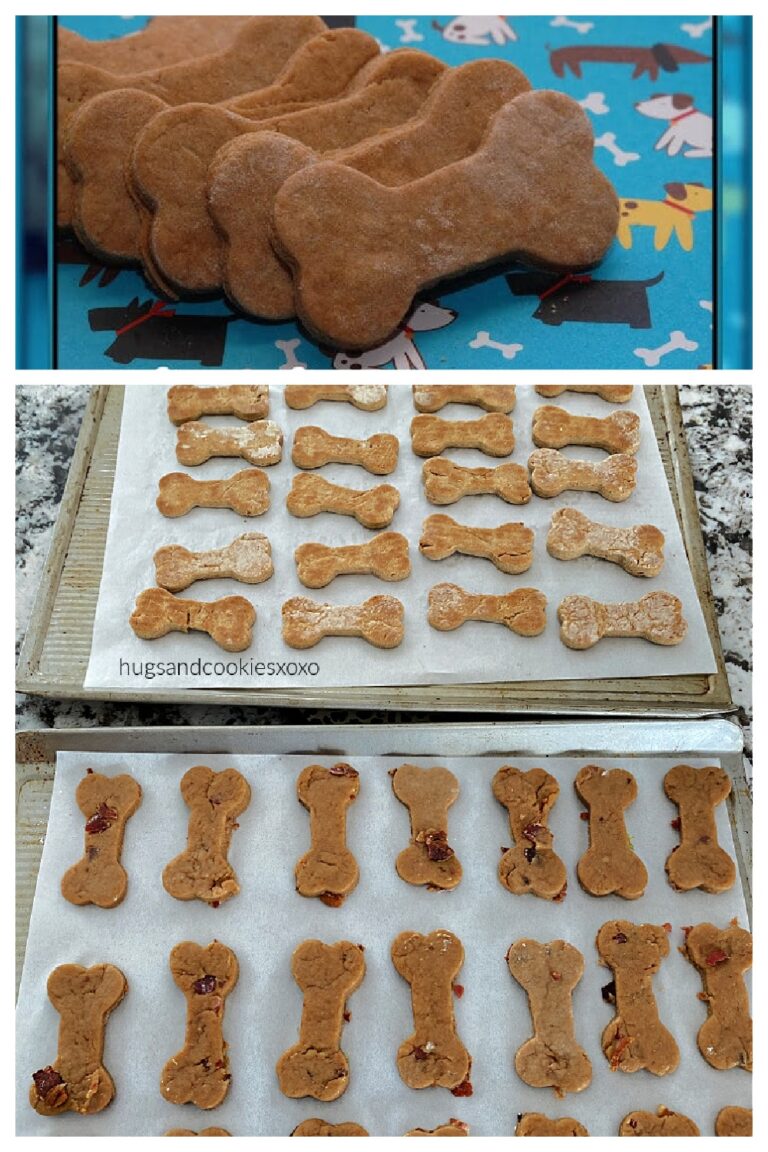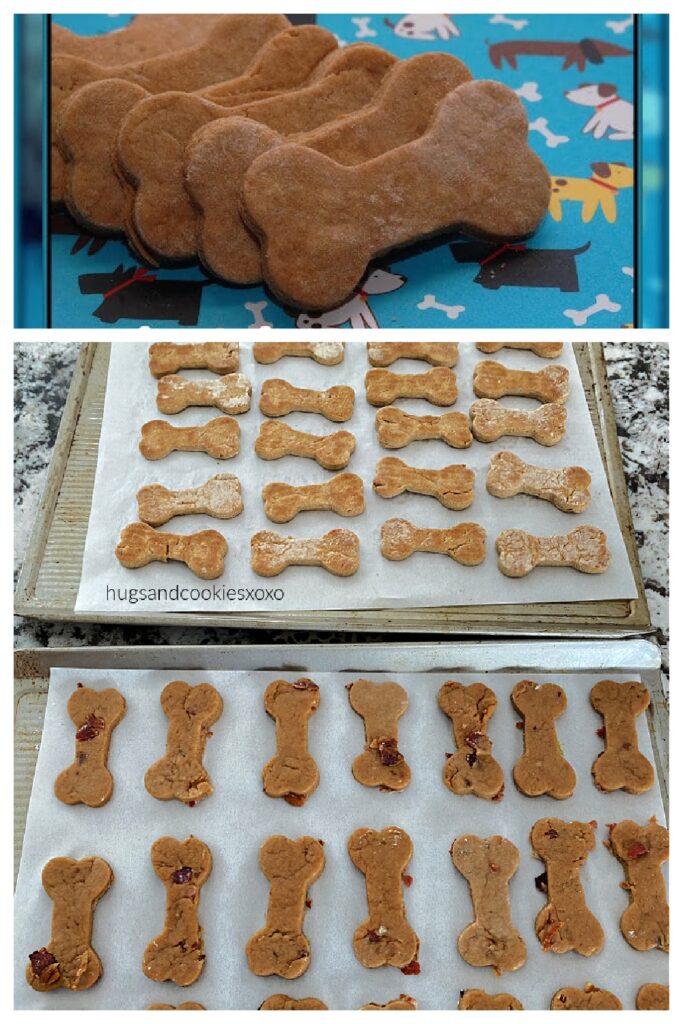 You May Love These, Too! XOXO