Strawberry Banana Dog Treats
My brother wanted a nut free treat for his dogs so I whipped up these amazing strawberry banana treats. So good, the kids may like them, too! LOL  Just ask my puppy Cream Puff! Below, you can see a picture of him enjoying one at 3 months old. You may need a nut free option if you have kids in the house with nut allergies. Your pup will never miss the peanut butter in this recipe. I used my adorable heart silicone molds for these but you can have fun and use any silicone molds you have. Amazon has a huge selection you can view here!  These are fabulous for the summer because they are frozen and will keep your pup cool! They also pop out very easily in the silicone molds. You may also like Peanut Butter Banana Frozen Yogurt Dog Treats  or Snicker Poodle Biscuits!
*Always consult your vet prior to feeding your dog new treats!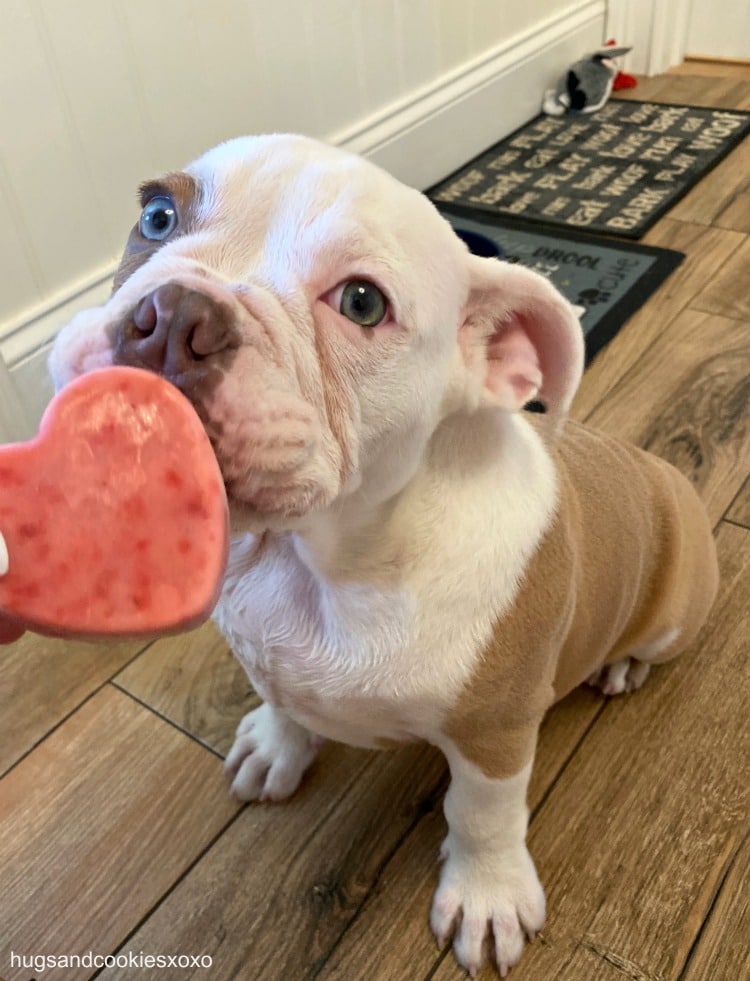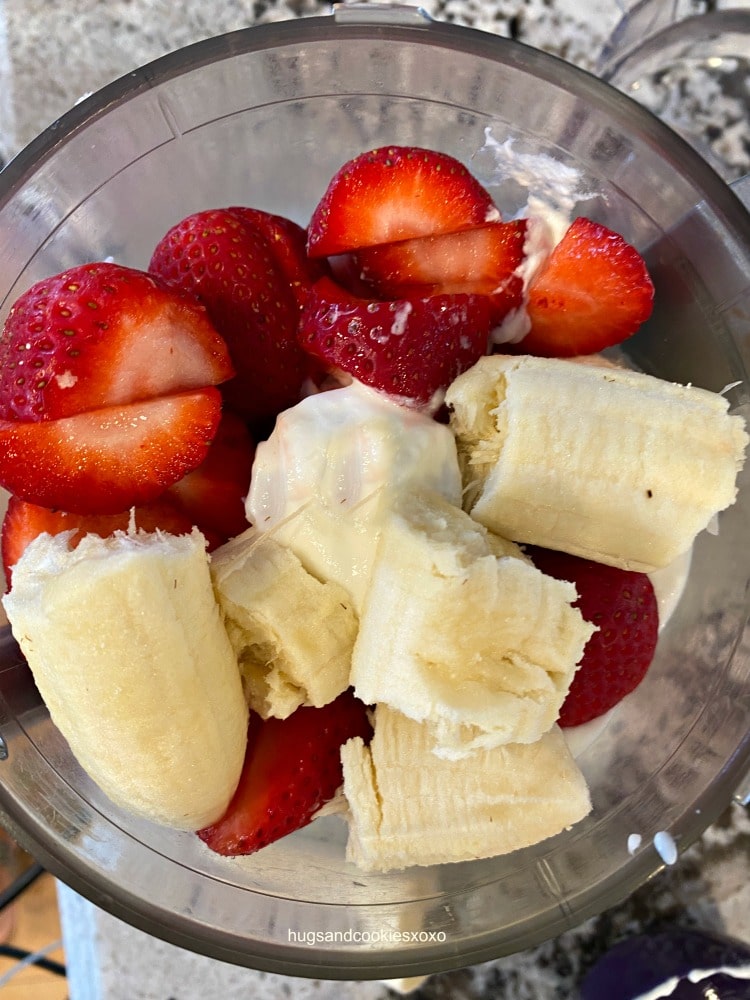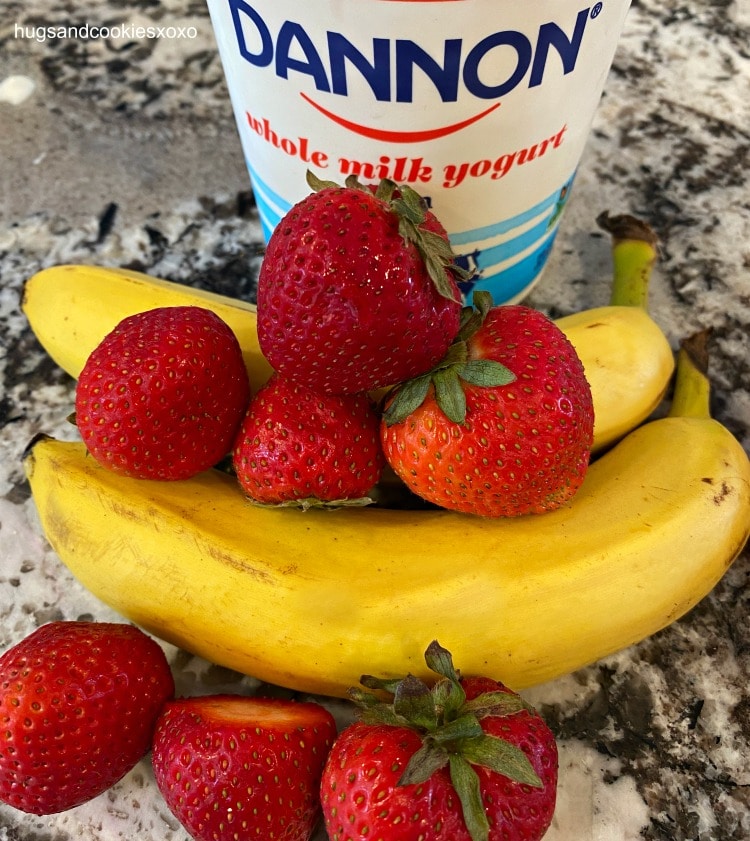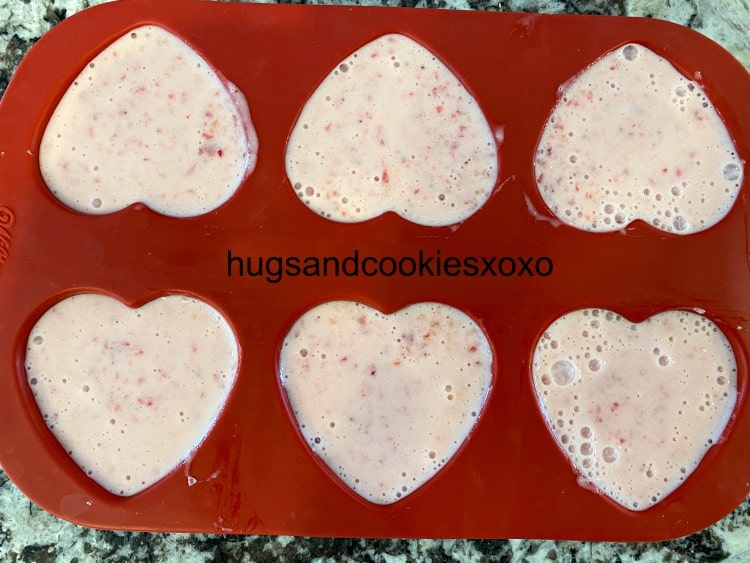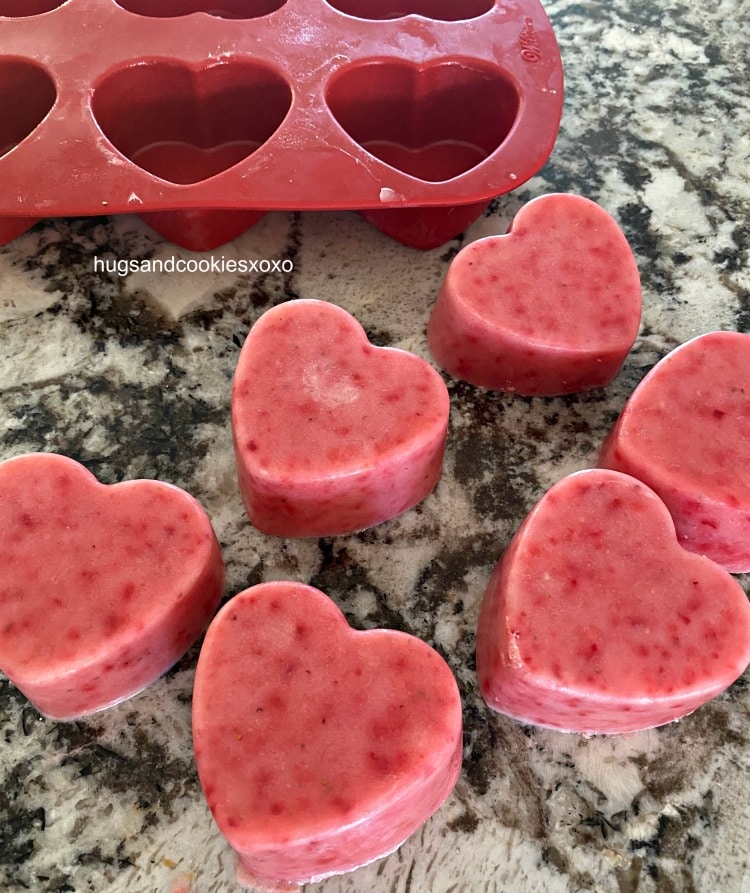 Strawberry Banana Dog Treats
Ingredients
2 cups sliced strawberries
1 cup plain yogurt
1½ bananas
Instructions
Place all in a food process and blend until combined.
Pour into silicone molds and freeze until solid.
(Or drop by Tablespoons onto wax paper and freeze if you don't have a mold.)