Peanut Butter Brownie Crumb Cake
This peanut butter brownie is fabulous on its own but even better topped with a chocolate layer and crumb cake! Peanut Butter Brownie Crumb Cake would be such a unique addition to your next brunch. The flavors in this bar are well matched and the textures marry well together. Be generous with the powdered sugar when you top it all off. It adds another layer of beauty as well as yumminess!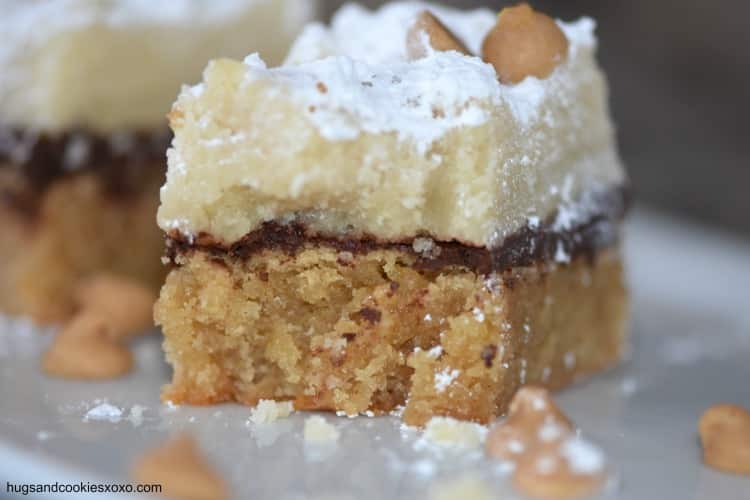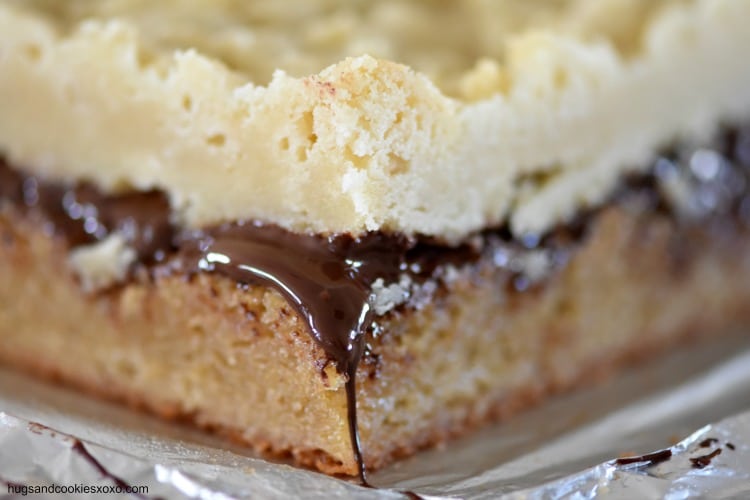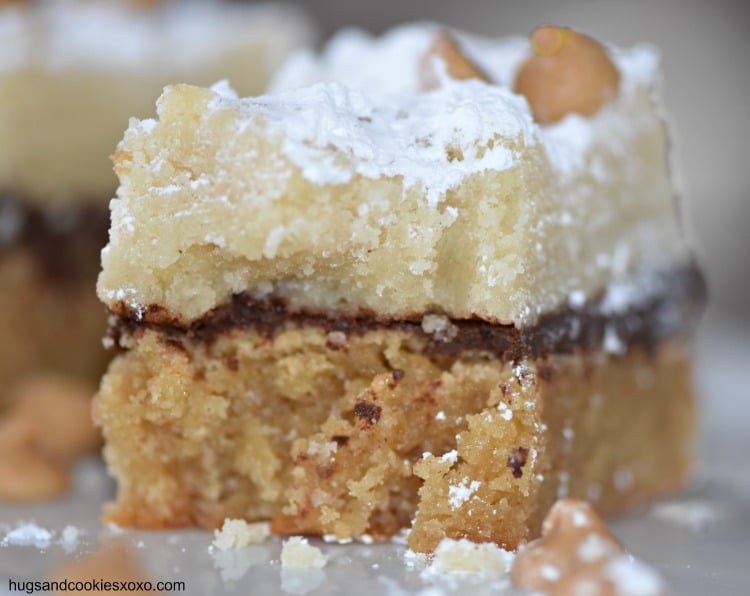 You may need:
Peanut Butter Brownie Crumb Cake
Ingredients
Peanut Butter Brownies
8 T. butter
½c.peanut butter
3 eggs
1 tsp. vanilla
1½c. sugar
1c. flour
1 tsp. baking powder
Crumb Cake
1 pound salted butter
2 cups flour
1 cup sugar
1 Tablespoons cinnamon
Chocolate Layer
1 bag Ghirardelli bittersweet chips (or use semisweet or milk choc), melted
Topping
powdered sugar for sprinkling
peanut butter chip, optional
Instructions
Melt butter and peanut butter in microwave until smooth.
Cool a little and add eggs one at a time.
Add vanilla.
Add flour, sugar and baking powder.
Pour into 9x13 pan lined with nonstick foil
Bake at 350 20-25 mins.
Cool completely.
Crumb Cake
Electric mix butter, flour, sugar and cinnamon to make crumbs.
Line a second 9x13 pan with nonstick foil.
Sprinkle crumbs into pan covering bottom.
Bake approx 15 mins.
Let cool completely in pan.
Assembly
Pour chocolate on top of cooled brownie.
Use a huge spatula and transfer crumb layer on top of chocolate.
Set in fridge to let chocolate set up.
Once set, cut into bars.
Sprinkle tops with powdered sugar.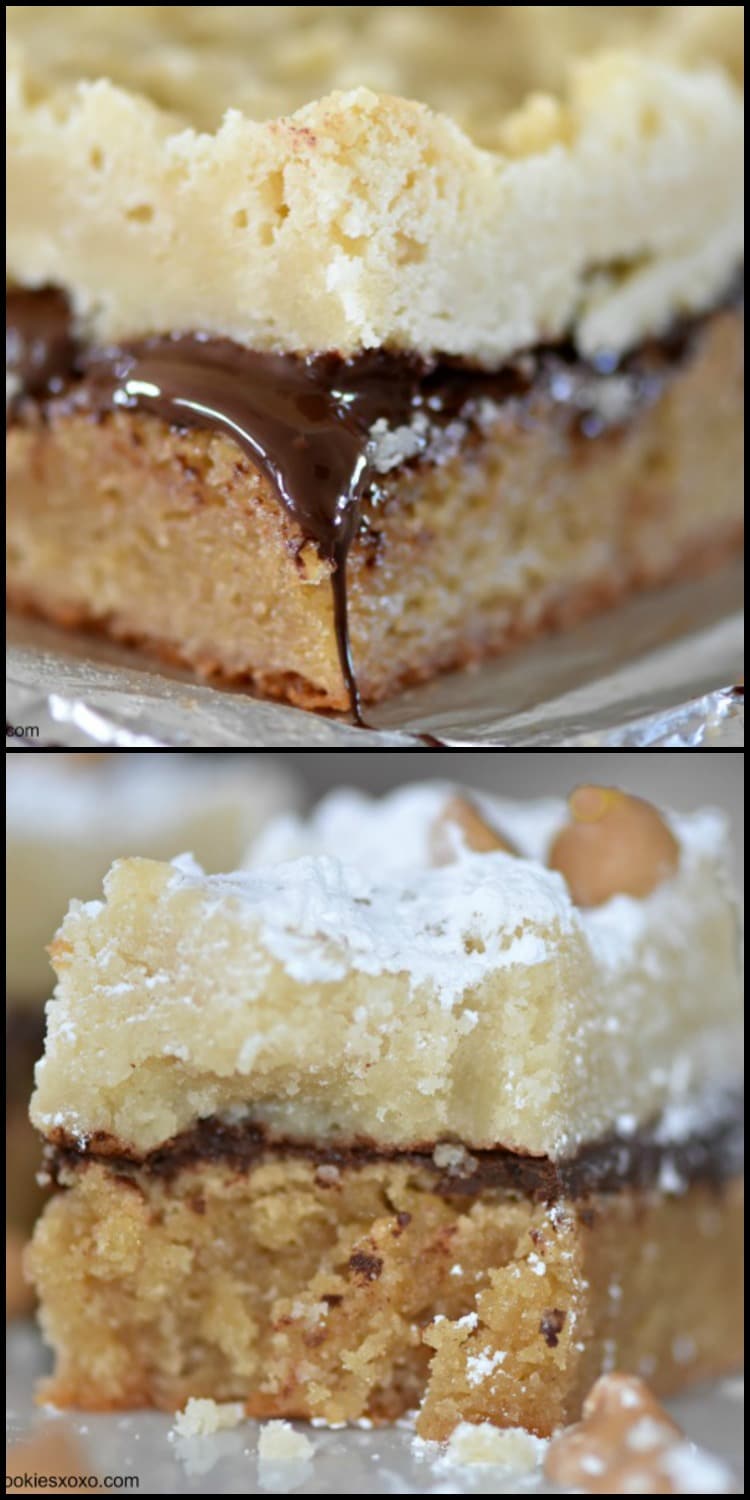 You may also like Jumbo Peanut Butter Candy Cookies
and Jumbo Peanut Butter Candy Cookies
You May Love These, Too! XOXO