You'll Need:
This brownie recipe wold be spectacular even on its own!
Brownies:
3/4 cup (1 1/2 sticks) butter
4 ounces bittersweet chocolate, chopped
2 eggs
3/4 cups sugar
1 teaspoon vanilla extract
1/4 teaspoon sea salt
1/4 cup all-purpose flour
In the microwave, melt butter and chocolate. Let cool a bit.
Beat in a mixer the eggs and sugar. Add vanilla and salt.
Slowly add in the chocolate/butter mixture.
Fold in the flour.
Bake in an 8×8 pan lined with parchment or nonstick foil for about 30 minutes AT 350 DEGREES. Let cool.
Peanut Butter Cheesecake Filling:
1 cup heavy whipping cream
1 teaspoon sugar
8 ounces cream cheese, at room temperature
1/2 cup creamy peanut butter
Beat heavy cream to soft peaks and add sugar. Transfer to a bowl.
Beat the cream cheese and peanut butter.
Fold whipped cream into the peanut butter mixture.
Spread on top of the thick brownie layer,
Ganache:  I had some difficulty with the original ganache recipe so I am posting the glaze I will be using the next time I make these as I use it often with great results.
Chocolate Glaze: (love this glaze!!!! Cuts awesome!!!!!)
2 & 1/4 ounces unsalted butter
4 ounces dark chocolate
1 & 1/2 teaspoons light corn syrup
Microwave the butter and chocolate until smooth.
Stir in the corn syrup.
Pour over bars and chill until firm.
Cut using a sharp knife and clean it in between cuts!
You will also want to check out:
Peanut Butter Brownie Ice Cream Cake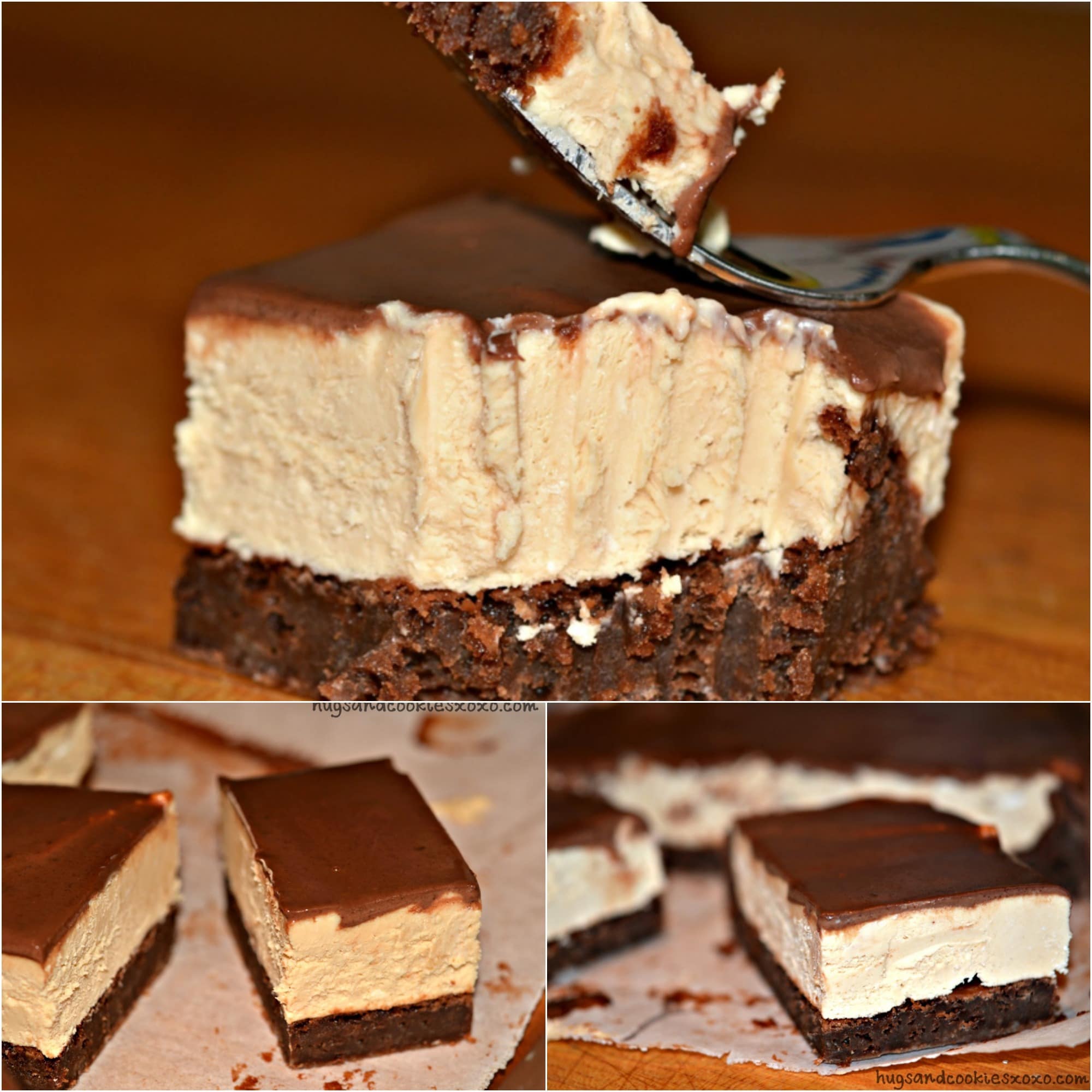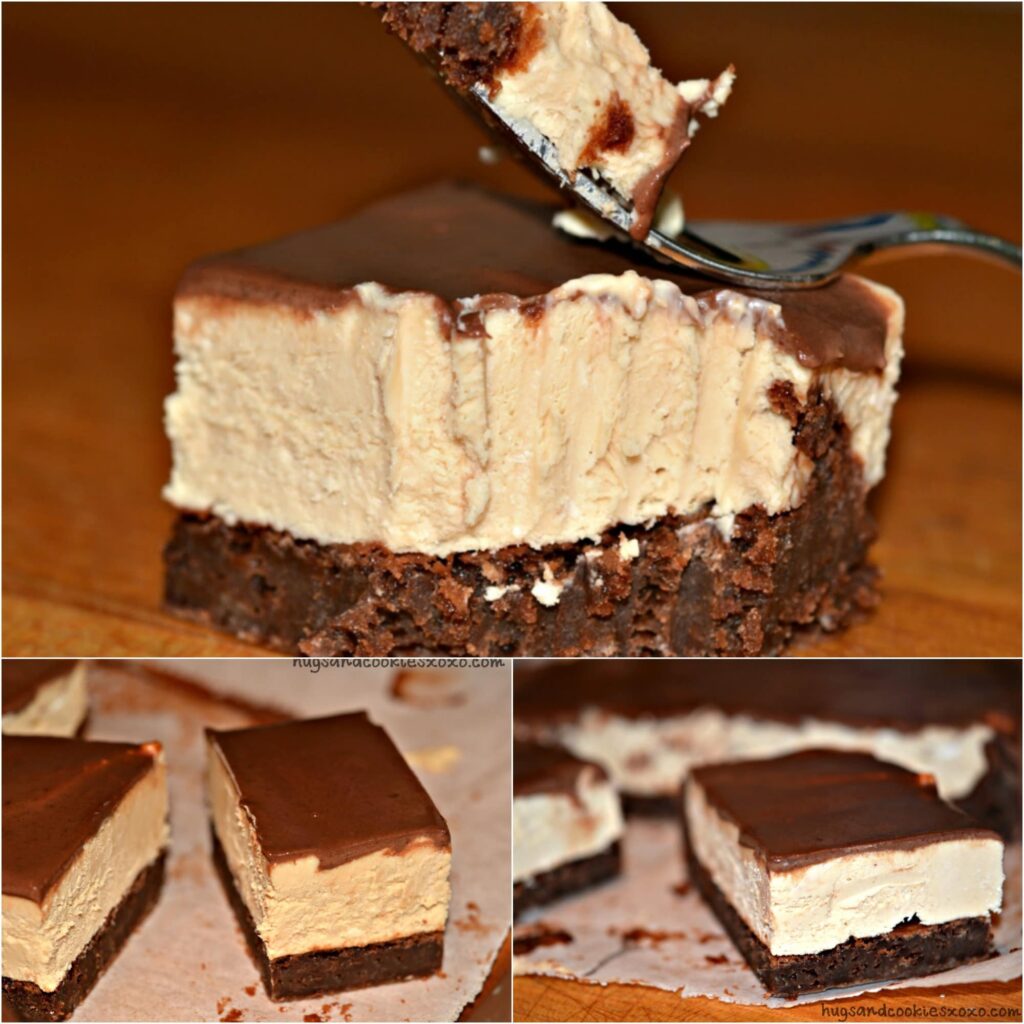 Recipe for bars and peanut butter cheesecake adapted from A Finn In The Kitchen