Peanut Butter Marshmallow Brownies
These peanut butter brownies are next level with the addition of marshmallow melted into the frosting. These received raved reviews and they freeze beautifully making them a great make-ahead treat!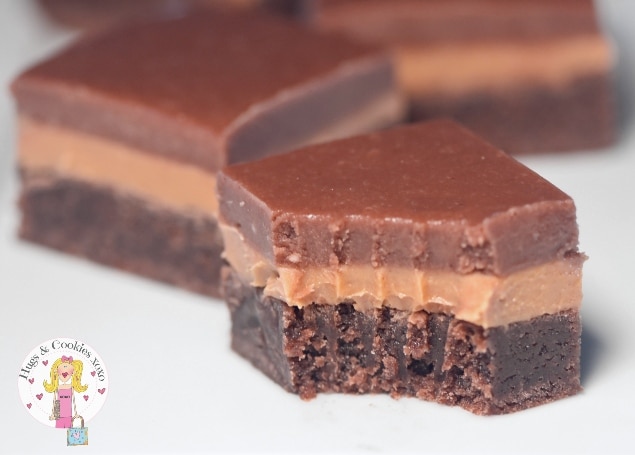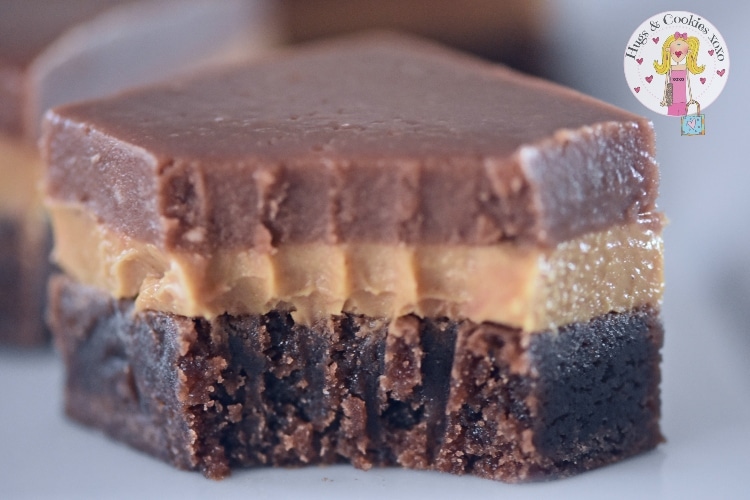 You may need:
Peanut Butter Marshmallow Brownies
Ingredients
Brownies
1 cup salted butter
⅓ cup unsweetened cocoa powder, sifted
2 cups sugar
1½ cups flour
½ tsp. kosher salt
4 leggs
1 tsp. vanilla extract
Filling
16-ounce jar creamy peanut butter
Frosting
8 tablespoons butter
10 large marshmallows
4 c. powdered sugar, sifted
⅓ c. whole milk
¼ c. unsweetened cocoa powder, sifted
Instructions
Brownies
Preheat the oven to 350°F.
Line 9x13 pan with nonstick foil.
In a small pot, melt the butter and cocoa on low.
Cool 5 mins.
In a mixer, combine sugar, flour, salt.
Add the melted butter/cocoa, beating 2 mins.
Add one egg at a time and then the vanilla.
Spread in the pan and bake 22-25 mins. (Until a tester comes out with a few moist crumbs)
Cool completely.
Filling
Microwave the peanut butter and spread on the cooled brownies. Freeze 30 mins.
Marshmallow frosting
In a medium pot, melt butter and marshmallows on medium.
Add powdered sugar, milk, and cocoa, stirring smooth,
Pour onto the peanut butter layer and freeze again 30 mins.
Cut into squares and keep chilled.
Adapted from
Joanna Gaines
You May Love These, Too! XOXO