Chocolate, peanut butter and buttery crackers come together in this adorable little treat. You are basically stuffing two crackers with a scrumptious, sweet, peanut butter filling. Then you dip them in a river of chocolate and drizzle on some white chocolate. You can use a piping bag for the perfect lines or just use the tines of a fork. Either way will taste amazing! Special thanks to my favorite chocolate company, Chocoley! You can check out the Chocoley Disks HERE on their website!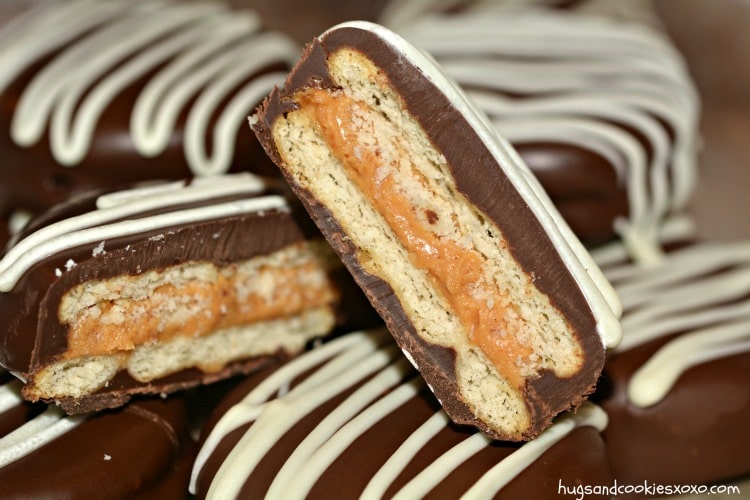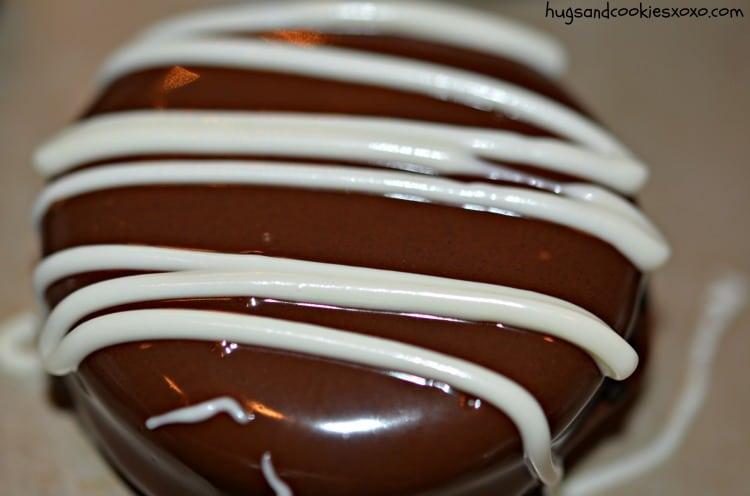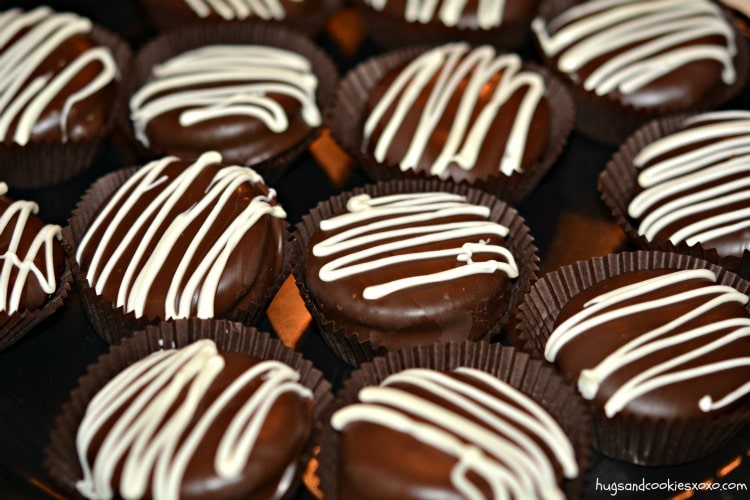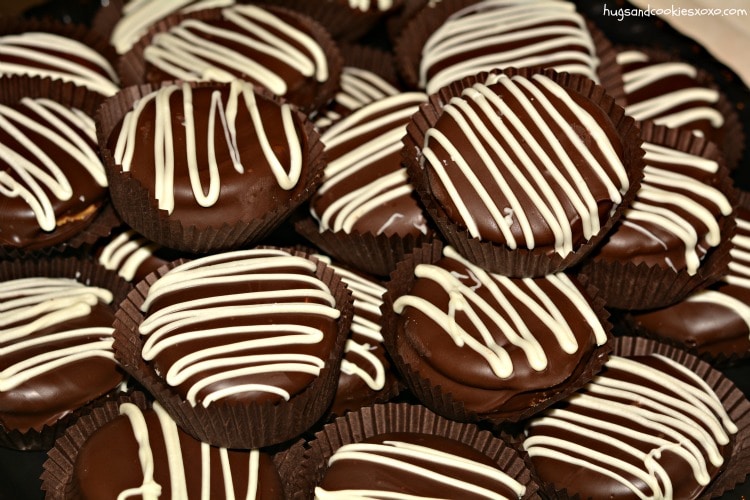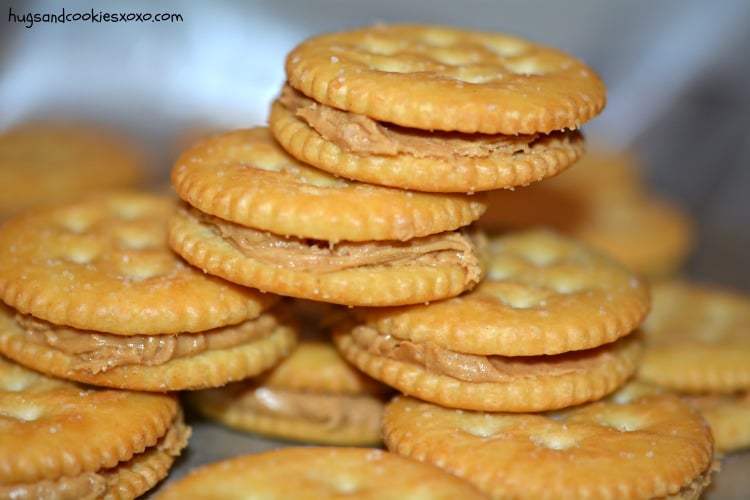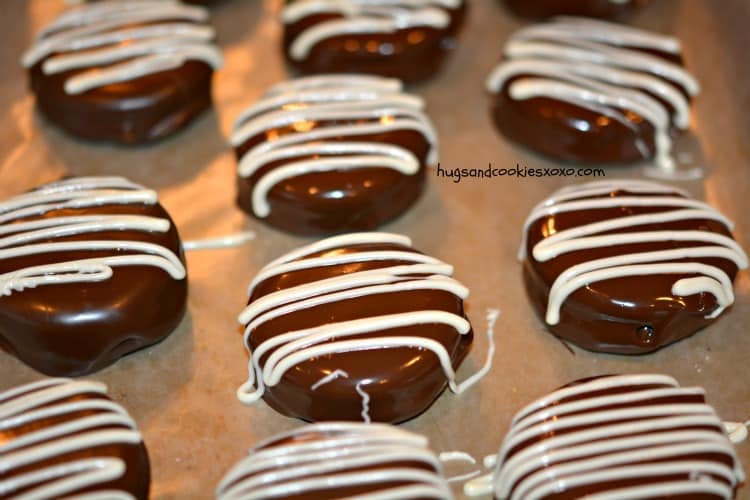 You will also need:
Peanut Butter Stuffed Ritz Dipped in Chocolate
Ingredients
½ cup creamy peanut butter
¼ cup powdered sugar, sifted
32 Ritz crackers
Chocoley Bada bing milk chocolates (or 2 cups chips)
Chocoley white chocolates, optional for drizzling
Instructions
Mix peanut butter and powdered sugar.
Spread some on a cracker and top with a second to form a sandwich.
Melt chocolate in a double boiler and dip each sandwich.
Let on a wax paper lined sheet and chill 5 mins until set.
Drizzle with white chocolate if desired.
You May Love These, Too! XOXO