This awesome recipe comes from OMG Chocolate Desserts……definitely head on over for some more delicious recipes! I used Chocoley Bada Bing Bada Boom disks to dip my truffles into and they came out perfectly!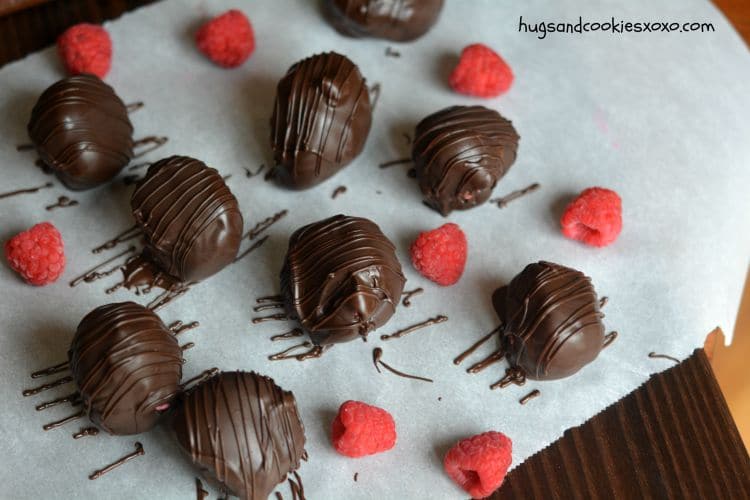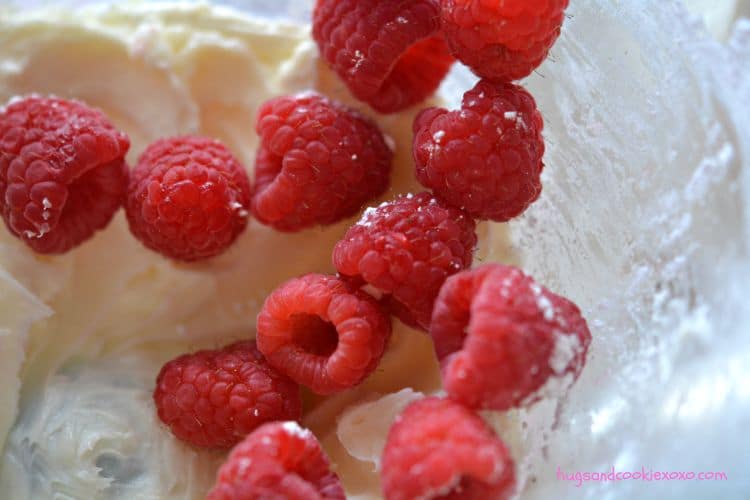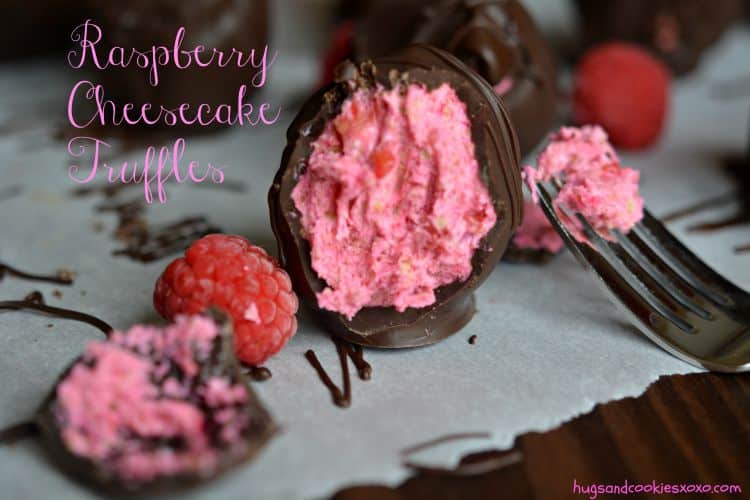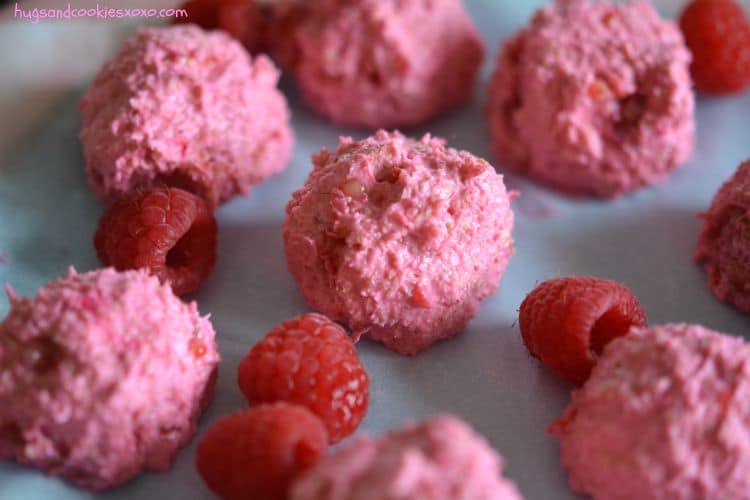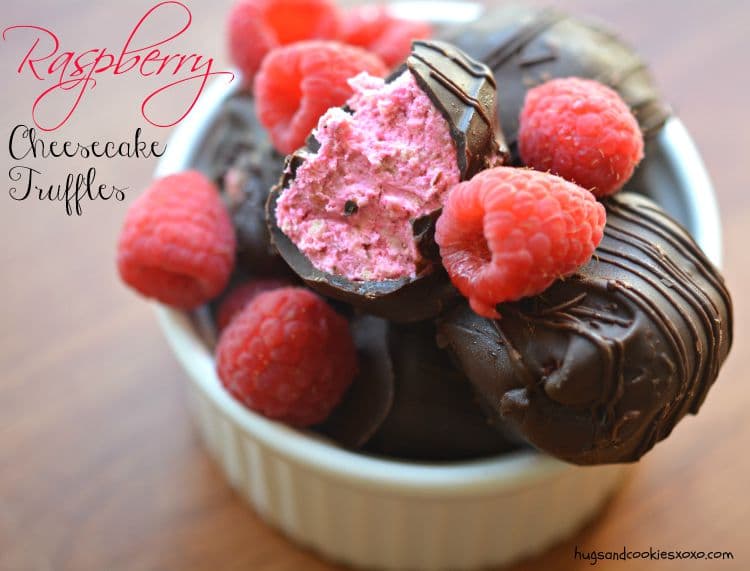 You'll Need:
Raspberry Cheesecake Chocolate Truffles
Ingredients
8 oz. cream cheese-softened
½ cup powdered sugar
1 teaspoon vanilla
¾ cup cool whip
¾ fresh raspberries
dab of pink food coloring, optional
¾ cup graham crackers crumbs
2 cups Bada Bing Chocolate Disks, or chocolate of your choice
Instructions
Beat cream cheese, powdered sugar and vanilla.
Mix in raspberries.
Add cool whip and food coloring if using.
Add graham cracker crumbs.
Line a tray with parchment paper and scoop batter into ball shapes onto parchment.
Freeze 2 hours or until solid.
Melt the chocolates gently in the microwave at 50% power until smooth.
Dip truffles and return them to the parchment.
Drizzle extra chocolate across the tops.
Keep in the fridge!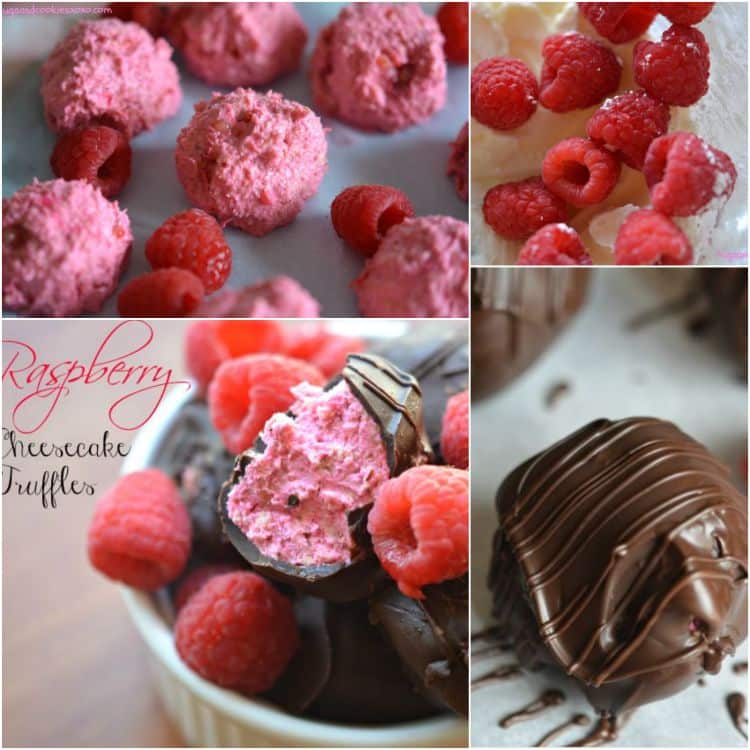 You May Love These, Too! XOXO