These raspberry crumb bars will not disappoint. Loaded with butter and packed with jam they are an outrageous treat. Grab some tea and a few bars and relish in raspberry bar heaven!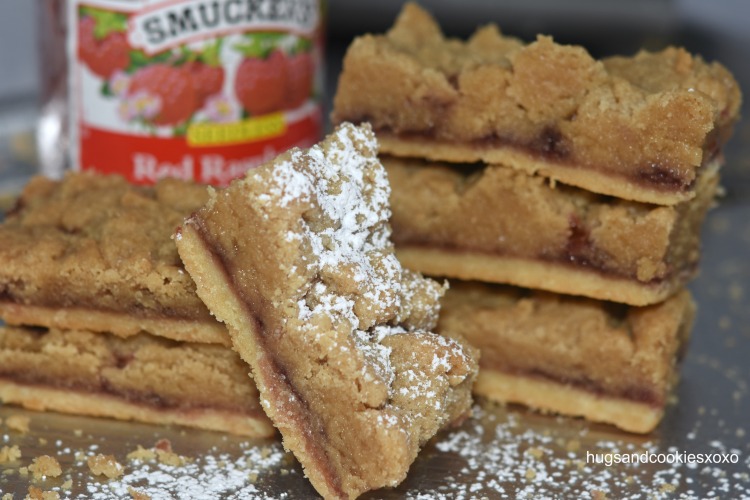 You'll Need:
Raspberry Crumb Bars
Ingredients
Spray a 12x17 pan with Pam.
Preheat oven 350
Crust:
3c. flour
1⅓c. confectioners sugar
3 sticks soft butter
Filling
1¼ cups seedless raspberry jelly
Mile high crumbs
4½c. flour
3c. light brown sugar
4 sticks soft butter
Instructions
Crust
Beat all to form dough.
Press into pan and bake 15-20 to lightly brown.
Cool completely.
mile high crumbs
Electric mix all to form crumbs.
Once crust is cool, spread jelly evenly on top.
Evenly pinch off and place large crumbs on top of caramel to cover it all.
Bake 25-30 mins.
Cool completely, sprinkle with powdered sugar and cut into bars.
Freezes very well!