You may be wondering why anyone would make fudge in a slow cooker. After all, it's an easy enough treat to make on the stove or in the microwave. I actually wondered the same thing but wanted to see what the hype was all about. Well, I will now ONLY make fudge in my slow cooker. Maybe it is the temp that the ingredients melt at or just some slow cooker magic, but the final result is the yummiest fudge ever with a consistency you juts can't get from the microwave. Try it out and let me know what you think!!! Feel free to add whatever mix-ins you like. It's hard to beat Reese's Peanut Butter Cups though!!!!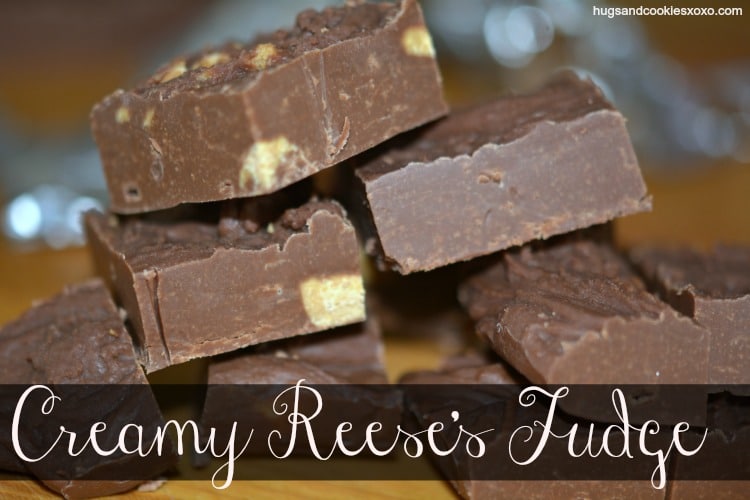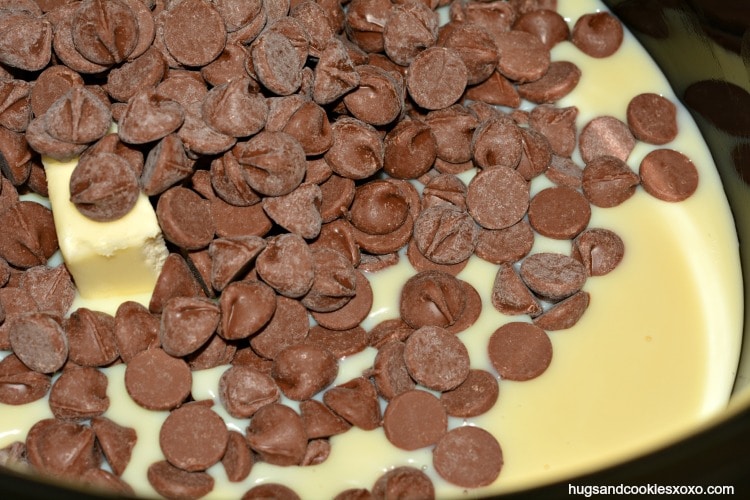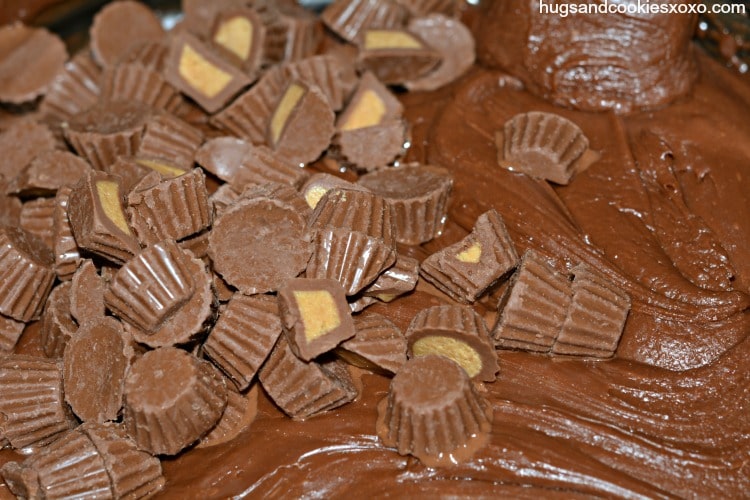 Reese's Slow Cooker Fudge
Ingredients:
1 14-ounce can sweetened condensed milk
3 cups milk chocolate chips (I had best results with Ghirardelli chips!!!)
1 Tablespoon butter
1 bag Reese's minis, the unwrapped kind (or just chop some larger ones)
Directions:
Place first 3 ingredients in the slow cooker on low. Stir every 10 minutes to avoid burning and do NOT put the lid on. After 45 mins it should be all melted and thick. Turn off the heat. Stir in Reese's. Pour into a 9×11 pan lined with nonstick foil and let chill in fridge a few hours-loosely covered. Cut into squares and enjoy! Keep wrapped in fridge.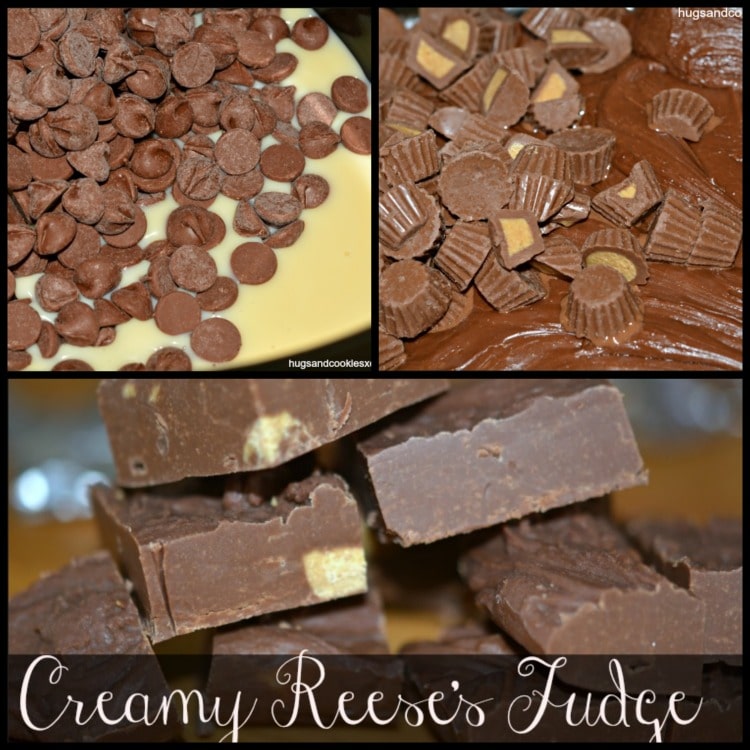 You May Love These, Too! XOXO