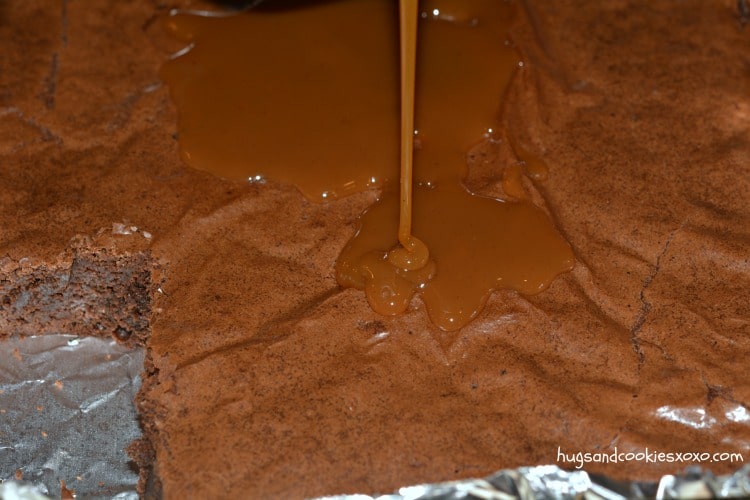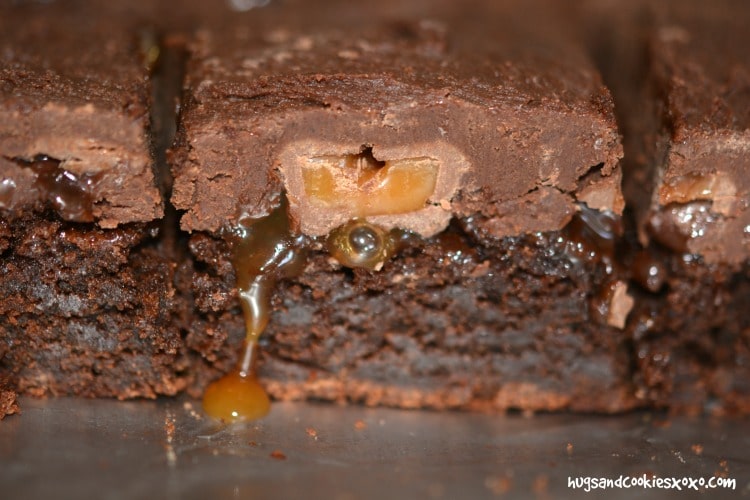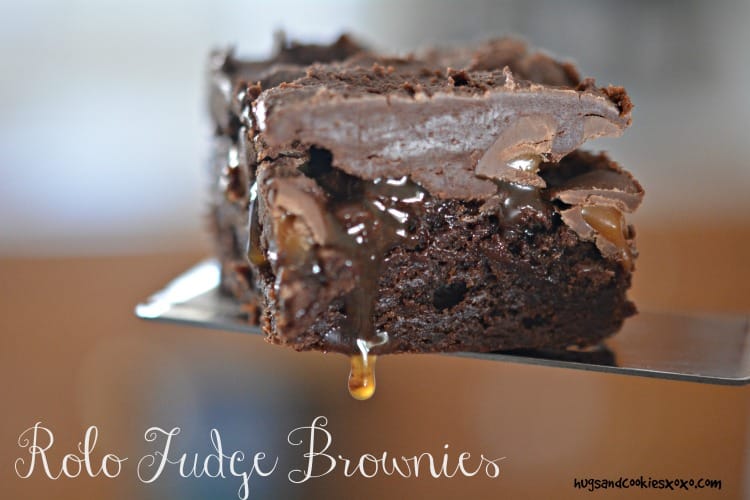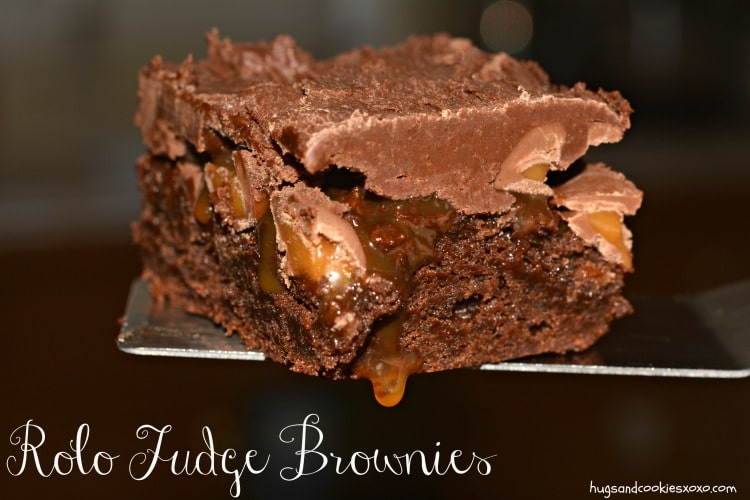 You'll Need:
Rolo Fudge Brownies
Ingredients
1 cup butter, melted, cooled slightly
2½ cups granulated sugar
1 T. vanilla
4 eggs
1½ cups all-purpose flour
1 cup cocoa
½ tsp salt
½ cup caramel sauce
2 cups unwrapped Rolo candy, measure and chop in half
1 (14 oz) can sweetened condensed milk
3 cups semi sweet chocolate chips
Instructions
Line 9x13 pan with nonstick foil.
Stir melted butter and sugar together until blended.
Add vanilla and eggs and combine well.
Add flour, salt and cocoa.
Blend well and pour into pan.
Bake at 350 for 30-35 minutes.
Cool completely.
Pour caramel sauce over brownies.
Sprinkle Rolos on top of caramel,
In a microwave safe bowl, combine sweetened condensed milk and chocolate chips.
Heat until melted and stir smooth.
Immediately spread over Rolos with an off-set spatula.
Let fudge set a few hours and cut into small bars.
Recipe Adapted from
Cookies and Cups