Do you love when something says secret ingredient? I do! It is so intriguing and I just HAVE to know what that ingredient is! Should I tell you? OK, but I need like a drum roll first. Thank you! OKay, it is mascarpone cheese! Yes!!!! Crazy right? In the cheesecake layer and it adds such an incredible flavor that you will make these again and again….and again! These are fabulous right out of the pan or you can just go crazy and pour on some super thick hot fudge. Overkill? Nope! They were pretty perfect with the fudge but hey, I have a BIG sweet tooth!! When you try these you will no longer yearn for the cheesecake factory. This is just as good…..if not BETTER!!! My hubby would tell you this is better. And he is not biased at all! LOL  I hope you give these a try and let me know what you think. I figure they are kind of the perfect breakfast because there are eggs in them, right????!! Yup, I knew you and I thought alike. So go grab some mascarpone cheese and get baking friends!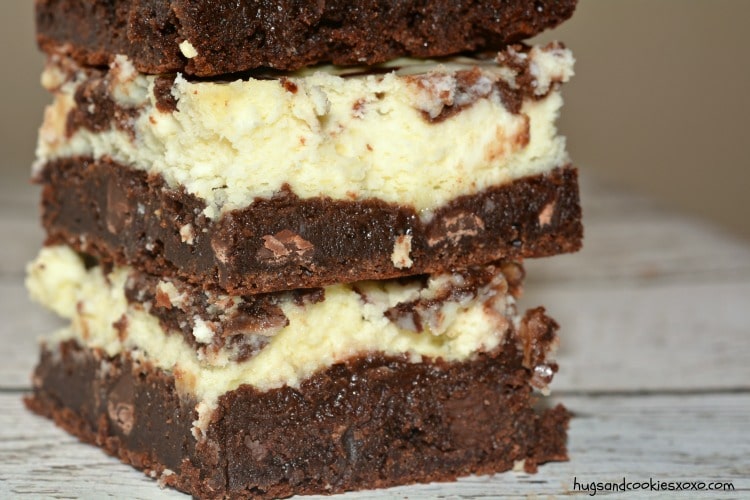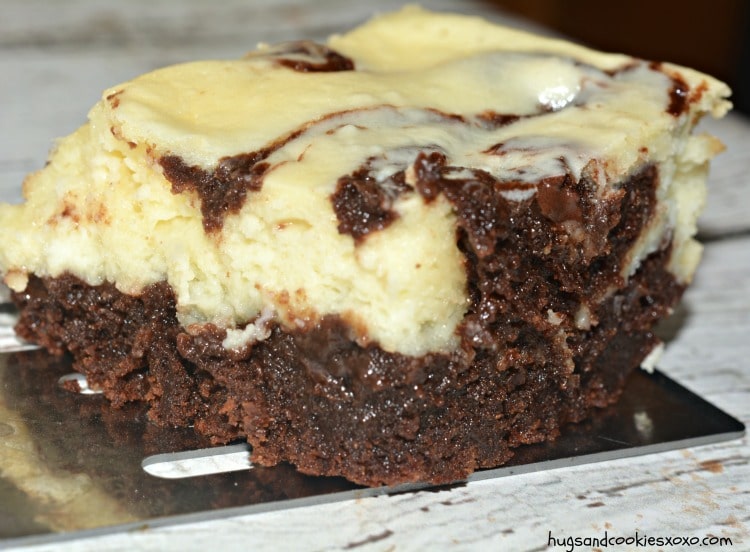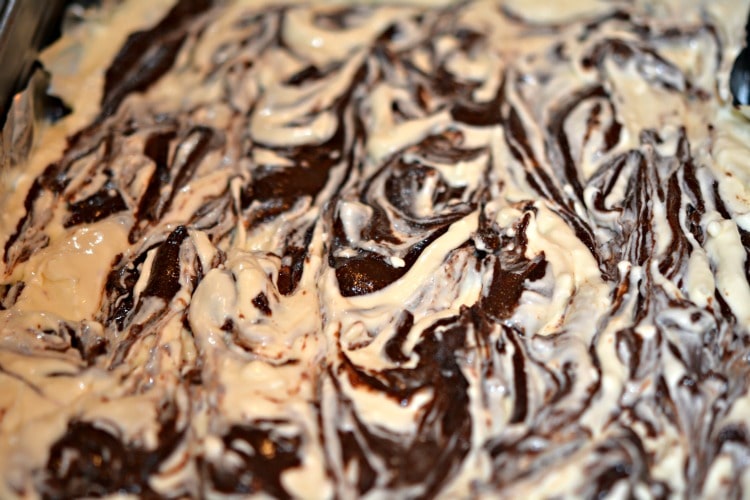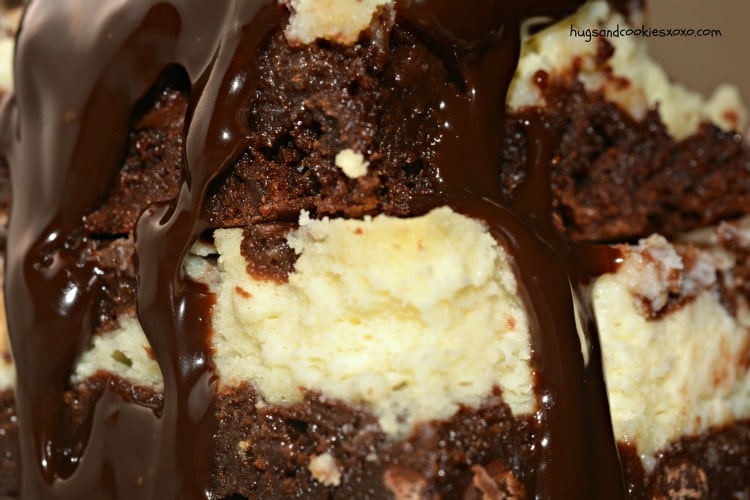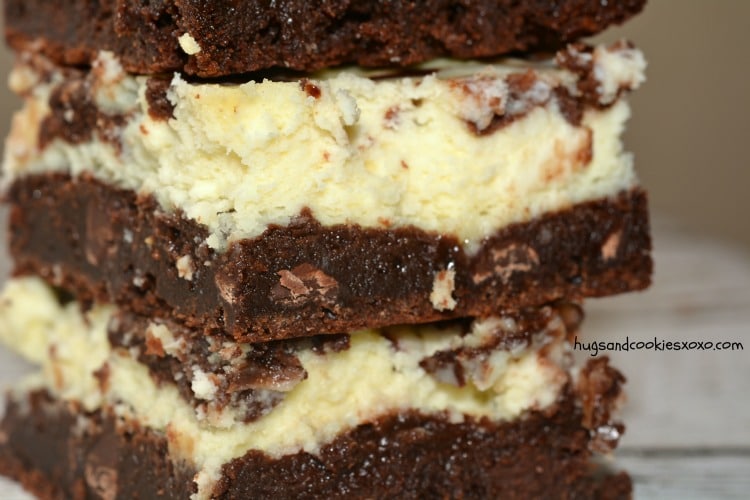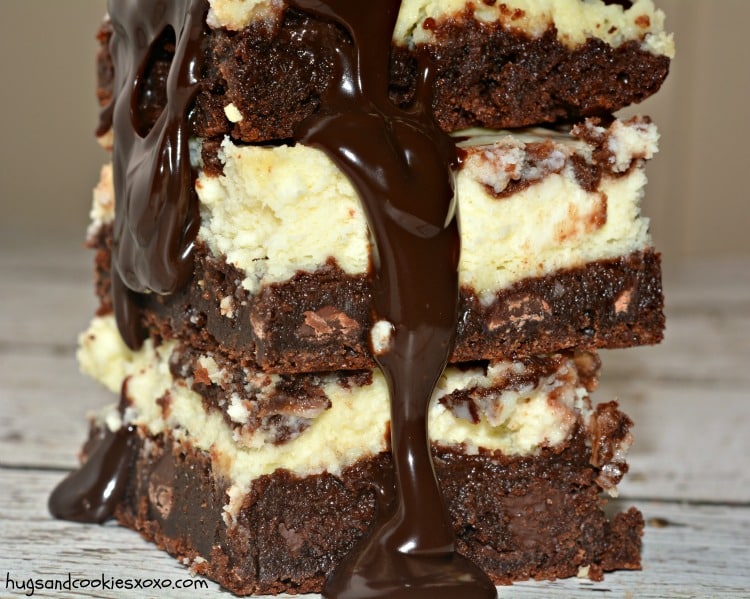 You'll Need:
Secret Ingredient Cheesecake Brownies
Ingredients
Brownies
¾ cup (1½ sticks) salted butter
2 cups granulated white sugar
1 cup unsweetened cocoa powder
1 teaspoon kosher salt
½ teaspoon baking powder
1 tablespoon vanilla extract
3 eggs
1 cup all-purpose flour
1 cup chocolate chips
CHEESECAKE SWIRL:
Two 8-ounce packages cream cheese, at room temperature
¾ cup granulated white sugar
2 teaspoons vanilla extract
¼ cup Mascarpone Cheese (The Secret & Magical ingredient!)
2 large eggs
Hot fudge, optional
Instructions
Preheat the oven to 325 degrees F.
Line a 9×13-inch pan with nonstick foil.
Brownie batter:
In a medium sized microwave-safe bowl melt the butter, then add the sugar and stir to combine. Return the mixture to the microwave briefly, just until it's hot but not bubbling.
Stir in the cocoa, salt, baking powder and vanilla.
Whisk in the eggs.
Add the flour and chips.
Stir smooth.
Cheesecake batter:
Beat the cream cheese until smooth.
Add the sugar and vanilla, blending until smooth.
Add the mascarpone cheese.
Add eggs until smooth.
Spread three-quarters of the brownie batter into the prepared pan.
Spoon the cheesecake batter over the brownie batter, smoothing it out.
Drop spoonfuls of the reserved brownie mix on top.
Use a knife to swirl through the cheese and brownie making it marbled.
Bake for 40-45 minutes.
Cool, chill and cut!
Serve with hot fudge if desired.