Sherry Chicken Soup
This soup is absolutely amazing and should definitely be made with homemade stock! Of course, in a pinch you can cheat but I have only made it with homemade stock and I won't go back! Be sure to buy cream sherry for this and not dry sherry. This makes a wonderful weeknight dinner for the family especially on a chilly night. Serve this up with some warm bread and butter to round it out perfectly! You may also love Sherry Meatloaf Sandwiches and Mom's Matzoh Ball Soup!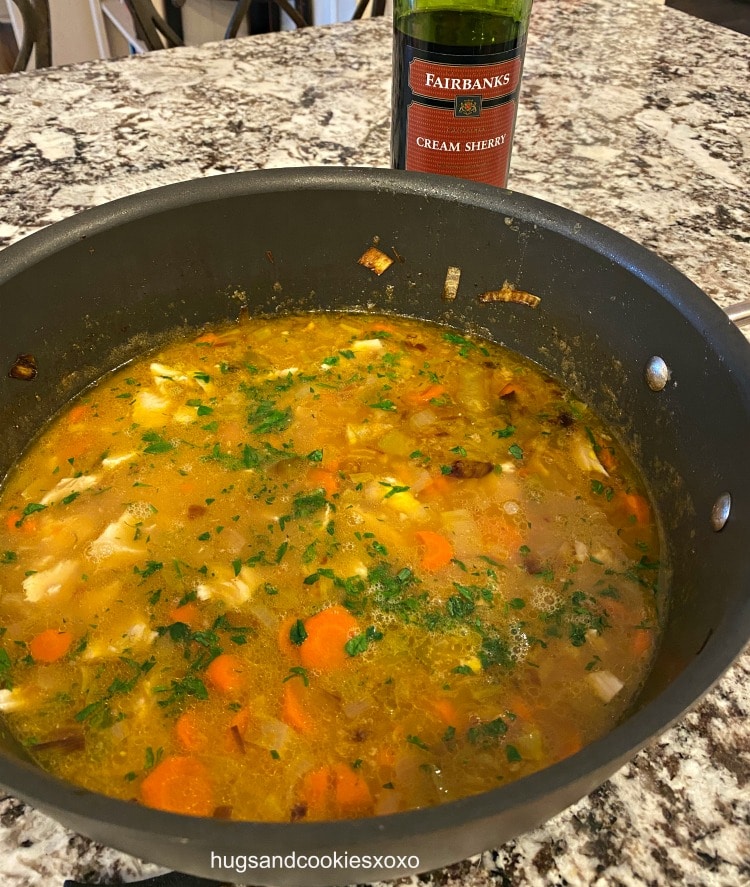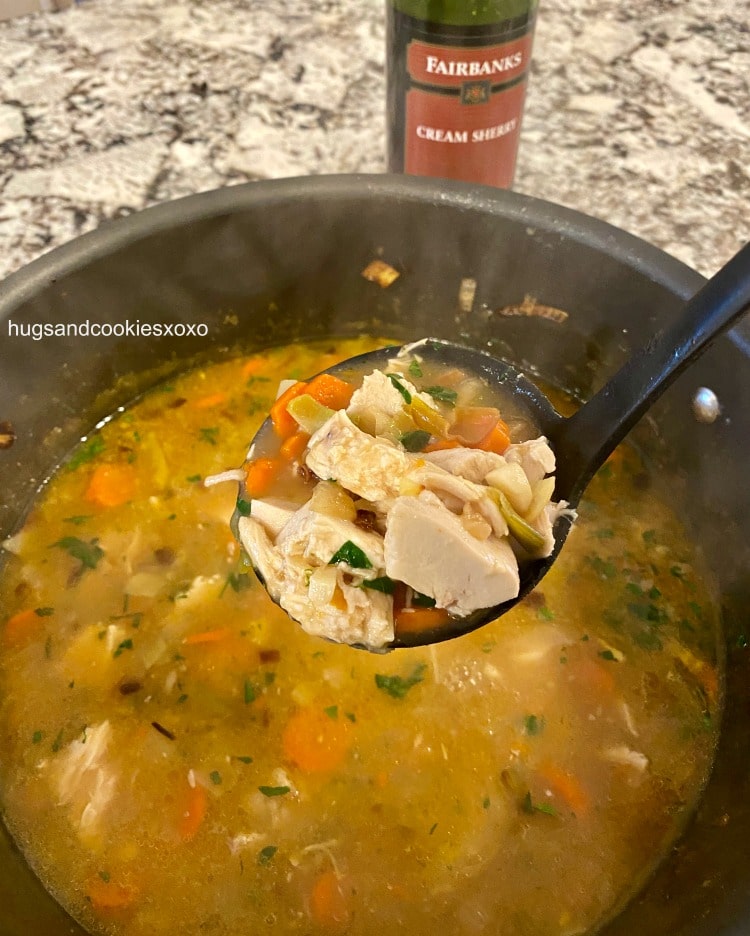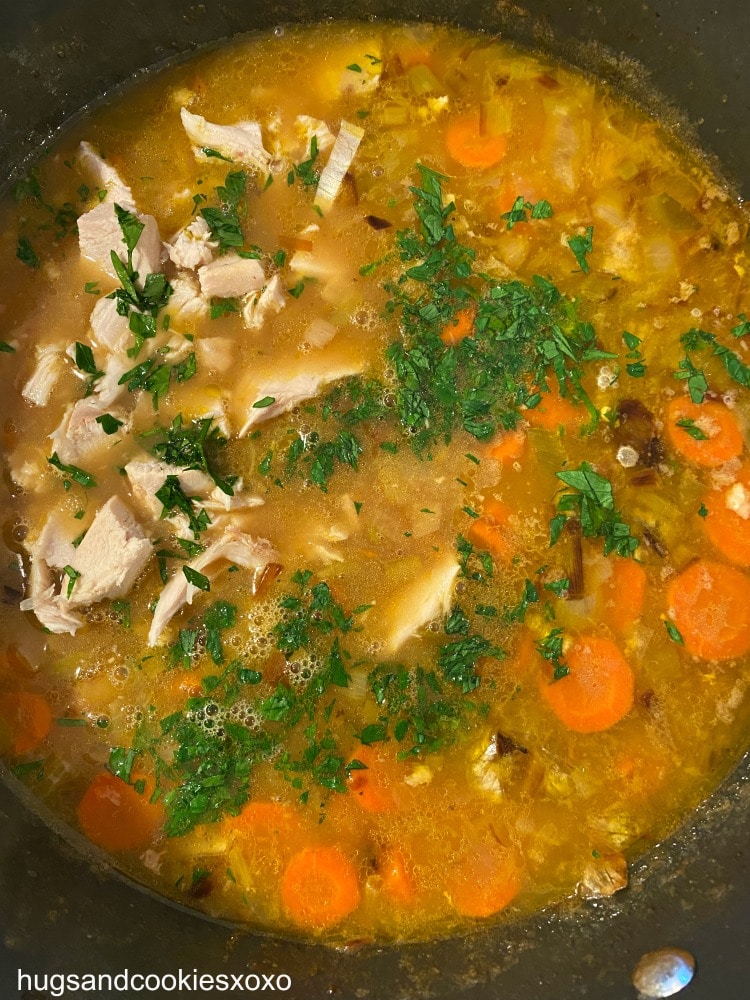 Sherry Chicken Soup
Ingredients
Chicken for soup
3 chicken breasts, skin-on, bone-in (2½ to 3 pounds total)
olive oil
Kosher salt and freshly ground black pepper
Soup
6 tablespoons butter
3 chopped leeks, white and light green parts
About 5 carrots, peeled and diced
3 cloves garlic, minced
¼ cup Wondra flour
¾ cup cream sherry, divided
7 cups good chicken stock, homemade is best!
2x3-inch piece of Italian Parmesan rind
¼ cup minced fresh parsley for garnish
Instructions
Preheat oven to 425
Drizzle olive oil on chicken, sprinkle with salt/pepper and roast on a foil lined pan until reaches internal temp of 165.
Remove skin and cut chicken into bite size cubes for the soup.
Soup
In a dutch oven or pot, melt butter over medium.
Add the leeks and carrots, and sauté over medium-high heat.
Stir a bit here and there for 10 minutes.
Leeks should be tender, not brown.
Add garlic for one minute.
Sprinkle on the Wondra flour and cook, stirring constantly, for 2 more minutes.
Add ½ cup of the sherry, the chicken stock, 4 teaspoons salt, 1½ teaspoons pepper, and the Parmesan rind.
Bring this up to a boil.
Then lower the heat and simmer, partially covered, for 20 minutes.
Add the chicken and heat for 5 minutes in the soup.
Remove from the heat and discard the rind.
Add the remaining ¼ cup sherry and the parsley.
Serve! Mmmm!
Adapted from Ina Garten's New Book! It is amazing!