This sandwich starts out with an awesome meatloaf recipe. It makes the best sandwiches the next day! Serve on your favorite bread!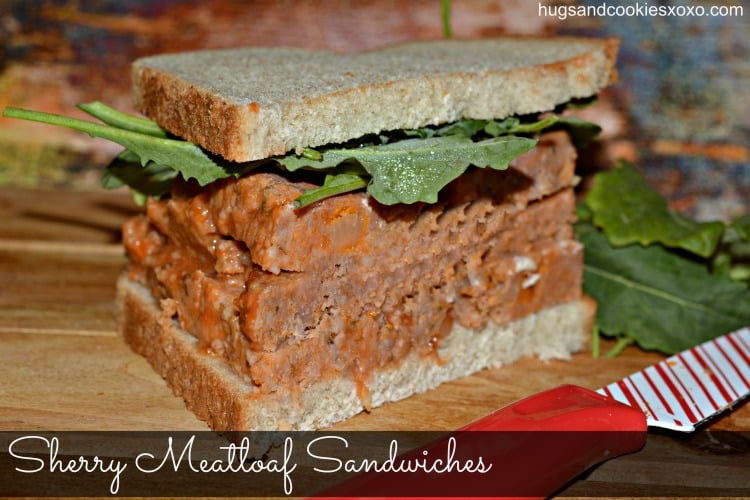 Sherry Mini Meatloaves
Ingredients
Meatloaves
1½ pounds meatloaf mix (beef, pork, veal) Or all beef
1 beaten egg
1c. bread crumbs (I used gluten free crumbs)
½ onion, chopped
4 ounces tomato sauce
1½ tsp. salt
Sherry Sauce:
2T. cornstarch
4 T. brown sugar
1½ cups beef or chicken broth
8 ounces tomato sauce
1½ cups sherry
2 tsp. vinegar
2 tsp. regular mustard
Instructions
Meatloaves:
Mix all ingredients.
Shape into 4-6 mini loaves in a deep baking dish.
Bake 350 for 40 minutes.
Then, pour sauce on top of loaves and baste for an additional 30 minutes at 350.
Sauce:
Mix all in a pot and bring to a boil. Cook a few minutes until it thickens.