So, we recently ate at a beautiful restaurant with the most decadent cheese platter. It was our introduction to fresh figs. Who knew! We have been missing out on quite the treat all these years. This new love of figs led to my hubby buying me some Fig Balsamic Vinegar. Next came the fresh figs I bought at our new Fairway store. And so this recipe below was born. When my hubby tasted this he asked, "What did I do to deserve you?" Clearly, this dish was a hit!!!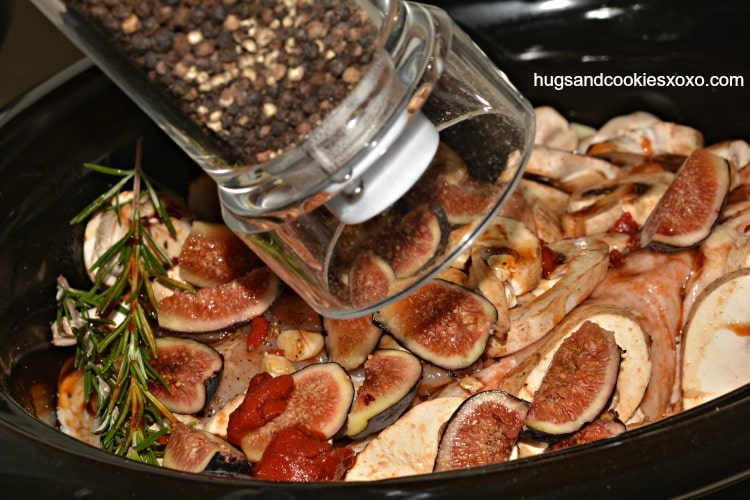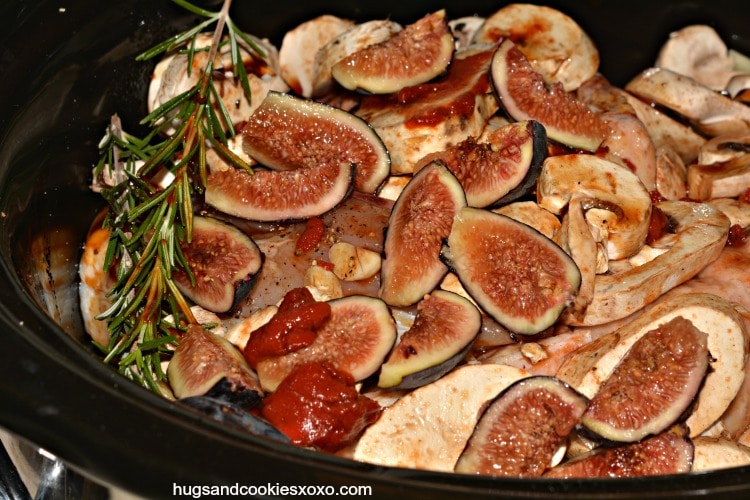 Slow Cooker Chicken With Figs
Ingredients:
4 pounds chicken parts (I used thighs/breasts-use what you like)
3/4 cup Fig Balsamic Vinegar (Or plain balsamic)
1 cup chicken broth
3 Tablespoons Tomato Paste
1/4 cup brown sugar
8 ounces mushrooms
2 stems fresh rosemary
5 garlic cloves, minced
6 fresh figs, quartered (reserve 2 of these figs for garnish)
2 scallions, chopped
handful goji berries (optional)
Directions:
Lay chicken in crock pot.
Whisk balsamic, broth, brown sugar & tomato paste. Season generously with salt and pepper. Pour over the chicken.
Add in the mushrooms , 4 figs, rosemary and garlic.
Cook on high for 5 1/2 hours.
Remove chicken to platter and place mushrooms on the chicken. Pour liquid into pot and boil 5 minutes or until reduces a bit. Add salt/pepper to taste and whisk in 1 tsp cornstarch to thicken. Remove to a gravy separator and remove fat. Pour over the chicken -You may not need all of it. Garnish with the reserved figs, scallions and goji berries.
Recipe Modified from Foodie Crush