Luckily it is time for another month of Two Sweetie Pies! Another month of 2 Sweetie Pies with That Skinny Chick Can Bake means another wonderful dessert! Always a success when you bake from Liz's blog! Each month we bake up a recipe from each other and keep it a secret until reveal day! Super fun!
This month I went with a S'mores pie because let's face it-who doesn't LOVE s'mores!!! This pie is just amazing! Eat it right near the campfire and it's the perfect summer treat!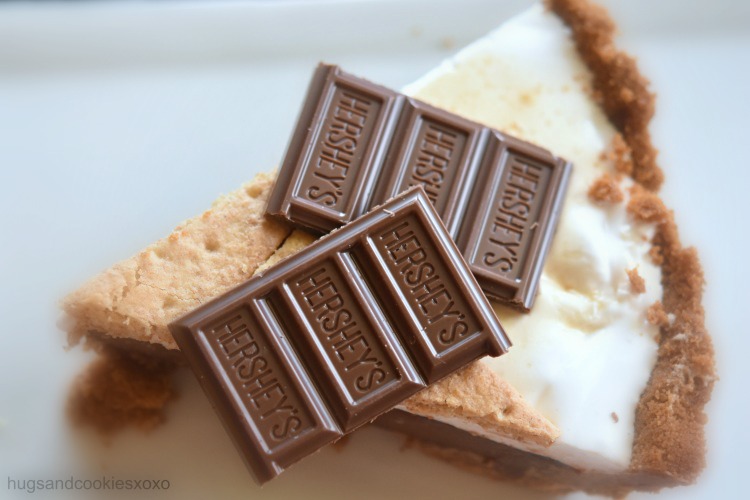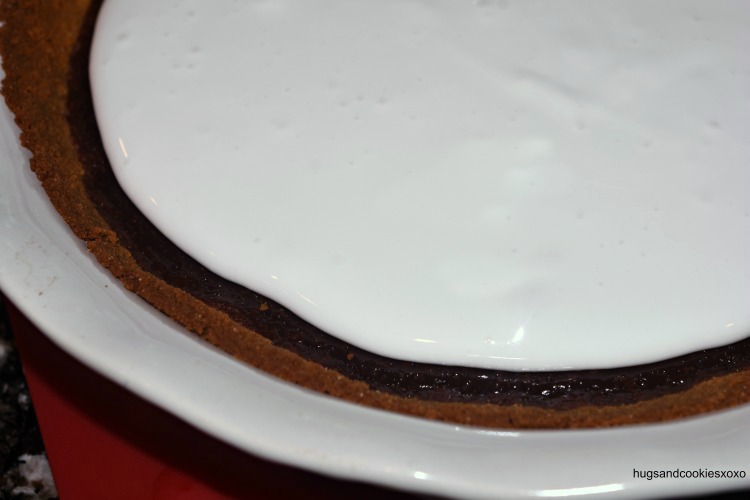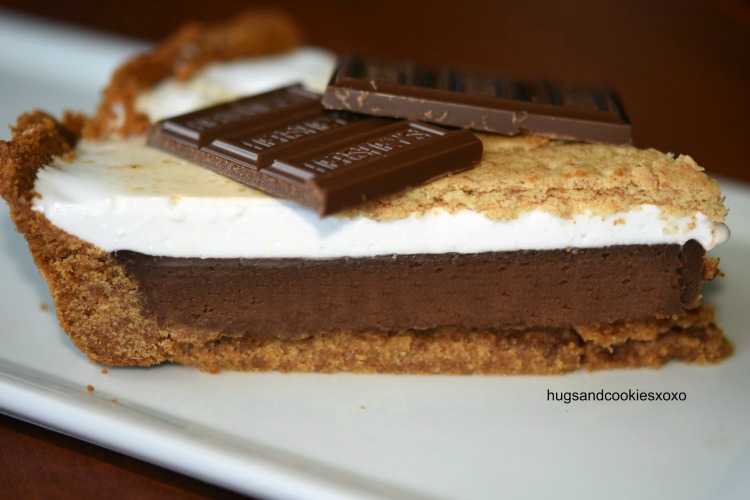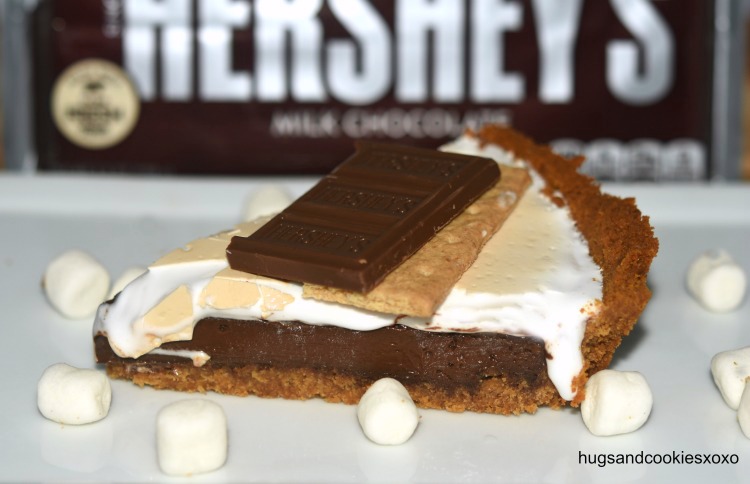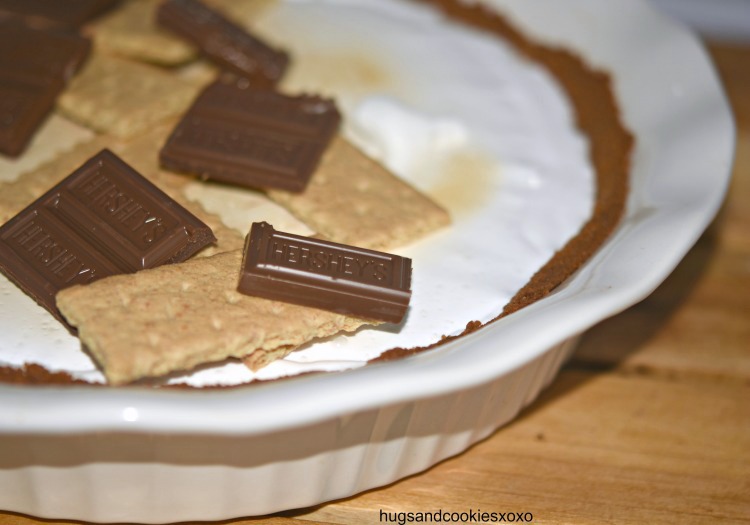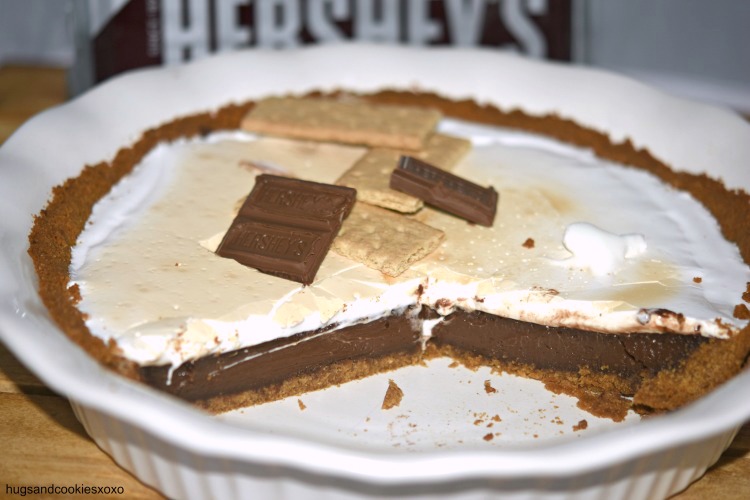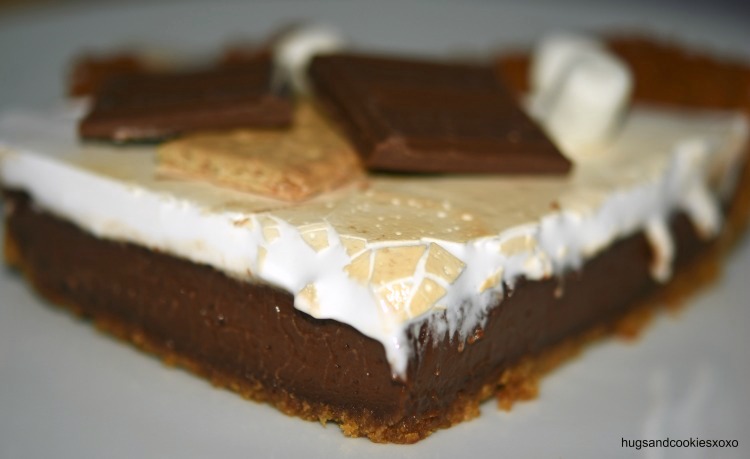 S'mores Pie
Ingredients
GRAHAM CRACKER CRUST:
8 tablespoons butter, melted
1¾ cups graham cracker crumbs
2 tablespoons sugar
CHOCOLATE FILLING:
7 ounces semisweet chocolate, finely chopped
1 cup heavy cream
1 large egg, at room temperature
MARSHMALLOW TOPPING:
1 teaspoon unflavored gelatin (I used Knox brand)
½ cup cold water
¾ cup sugar
¼ cup light corn syrup
½ teaspoon vanilla
Instructions
Preheat oven to 350º.
Crust
Mix together melted butter, graham cracker crumbs, and sugar.
Pat into a greased, 9-inch pie plate.
Bake for 12 minutes or till lightly browned. Cool completely.
When the crust is cool, preheat oven to 350° again.
Chocolate Filling
Put chocolate in a large bowl.
Bring cream just to a boil in a heavy saucepan (or microwave in a large Pyrex measuring cup till cream starts to boil), then pour hot cream over chocolate.
Let stand a minute or two, then whisk until chocolate is melted and the mixture is smooth.
Whisk in egg and a pinch of salt until combined and pour into prepared crust.
Cover the edge of pie with foil and bake until filling is almost set, about 25 minutes. Remove to rack and cool to room temperature, about 1 hour.
Marshmallow topping
Sprinkle gelatin over ¼ cup cold water in the metal bowl of your stand mixer (or another large heatproof bowl if using a hand mixer)and let stand until softened, about 1 minute.
Stir together sugar, corn syrup, a pinch of salt, and remaining ¼ cup water in a heavy saucepan. Bring to a boil over medium heat, stirring until sugar is dissolved. Boil until liquid reaches 260º.
Begin beating water and gelatin mixture medium speed, then carefully and slowly pour in hot syrup avoiding the sides of the bowl and beaters. When all of the syrup is added, increase speed to high and continue beating for about 5 minutes. Add vanilla and beat until combined, then spoon onto center of the pie, spreading to edges with an offset spatula if needed. Chill, uncovered, 1 hour, then cover loosely with plastic wrap sprayed with non-stick cooking spray and chill 3 hours.
To serve, brown top using a hand held kitchen torch or place pie on baking sheet, cover sides with foil and broil (about 4 inches from element) for about 3 minutes or till top is golden brown. Cool about 10 minutes before cutting.
For easiest slicing, dip a large knife into hot water, dry knife and slice.Repeat.
You can visit Liz on her social media channels here: