Spinach Artichoke Shrimp
Shrimp and artichoke lovers are in for a treat! Even if you dislike artichokes (like my hubby) you're in for a treat! This was a very loved dish and we will definitely be making it again soon! Spinach Artichoke Shrimp is a fabulous dinner to try out this week! Grab some jumbo shrimp and pasta then whip up this fabulous sauce! I used jumbo shrimp from Costco which are always fabulous.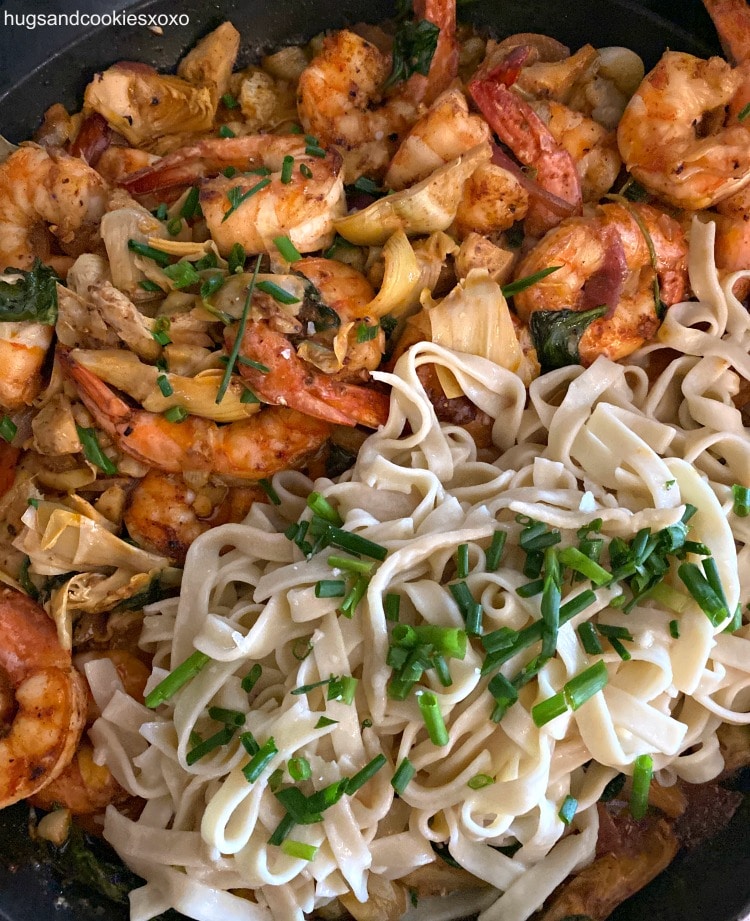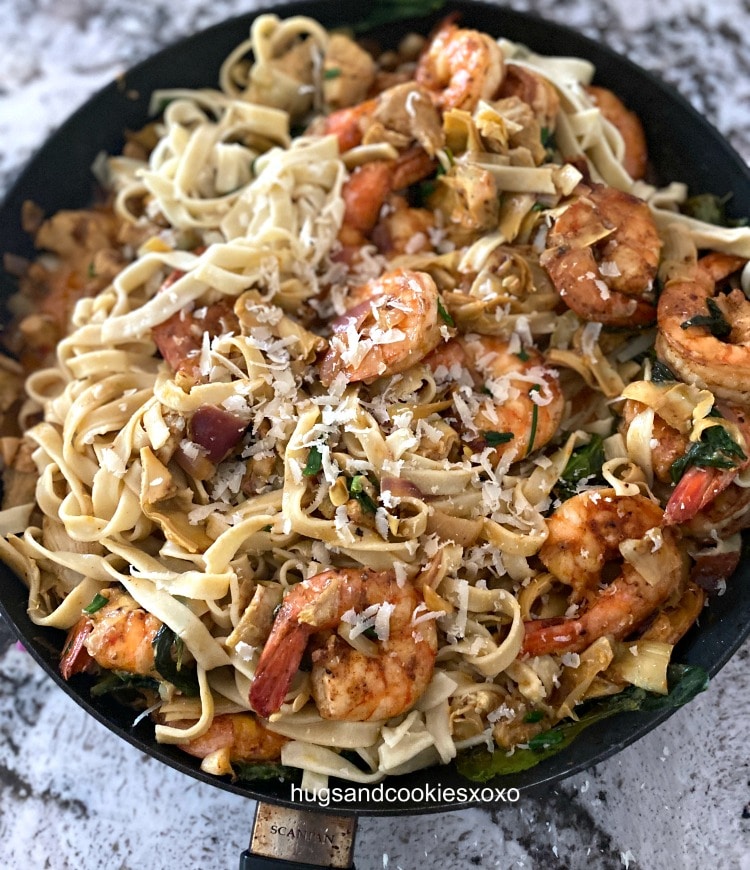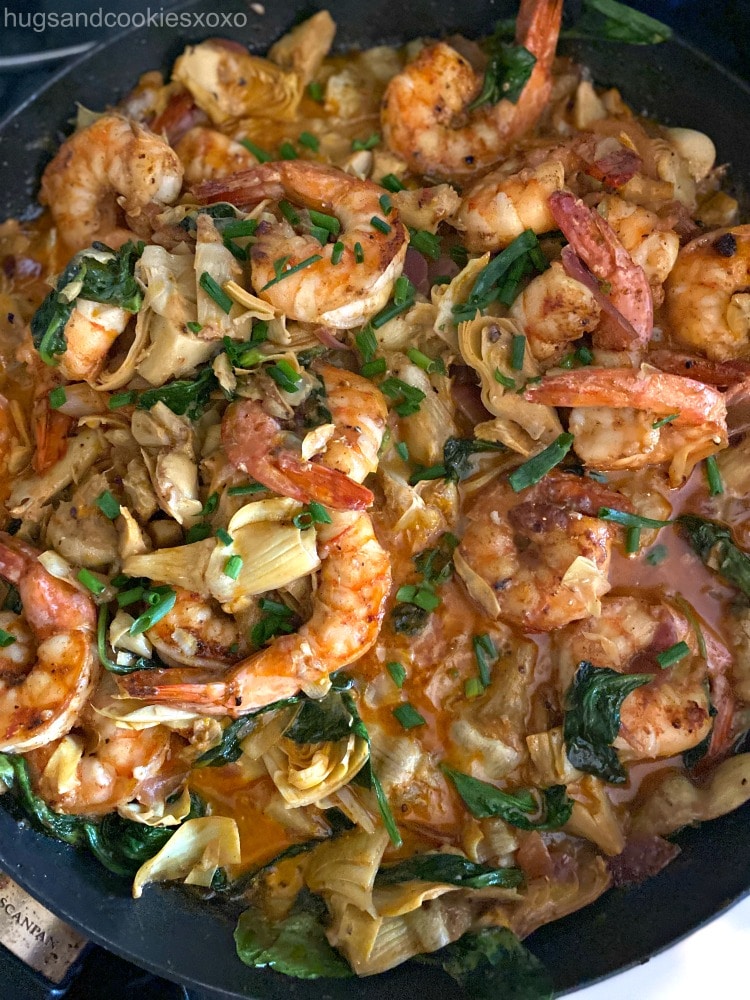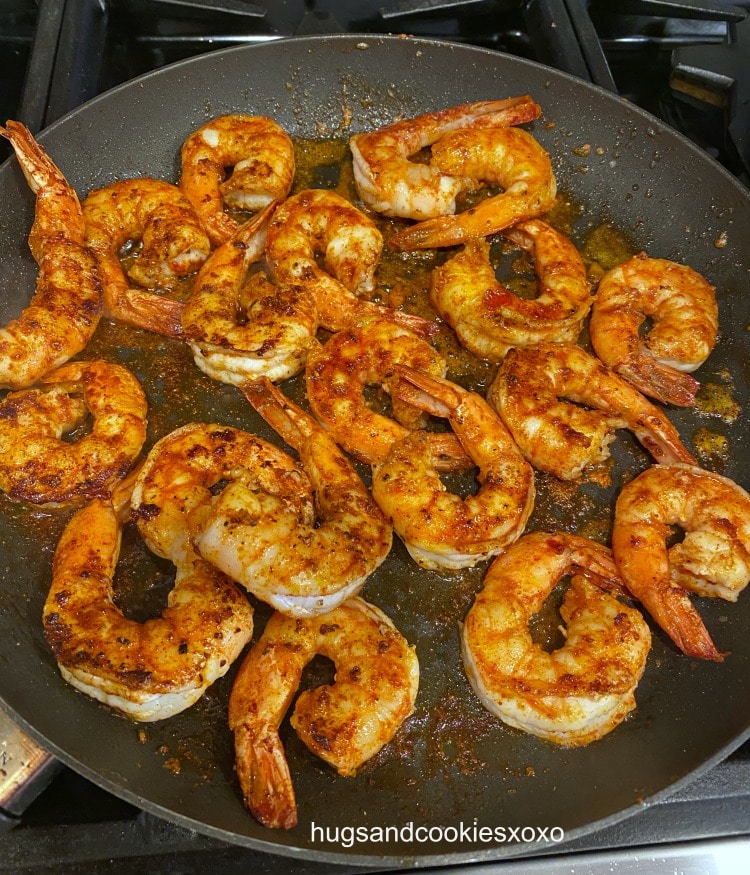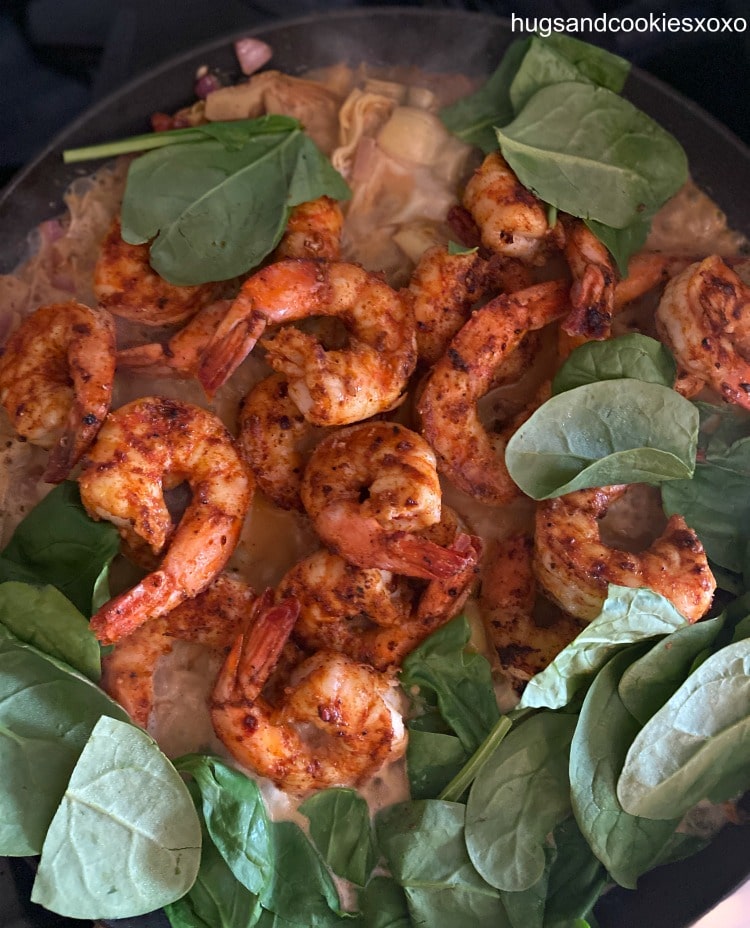 Spinach Artichoke Shrimp
Artichoke Parmesan Chicken
Ingredients
2 T. butter
2 T olive oil
1 pound jumbo shrimp, peeled and deveined
kosher salt/pepper, paprika
½ red onion, diced
4 garlic cloves, minces
two 8 ounce can artichokes, cut in quarters
¾ c. white wine
¾ c. heavy cream
1 c. grated Parmesan Cheese
a few handfuls of spinach
chopped chives, garnish
Instructions
Heat butter and oil in cast iron pan (or fave skillet).
Season shrimp with salt, pepper, paprika on both sides.
Cook shrimp on medium high to brown both sides,
Remove cover with foil to rest.
Add onions and garlic to skillet.
Add artichokes for 2 mins.
Pour in the wine.
Add cream and more salt/pepper as desired.
Bring sauce to a simmer and add parmesan.
Add shrimp to skillet.
Add spinach and let wilt.
Top with chives.
Optional: Add pasta!