PEANUT BUTTER COOKIES TURN INTO THE PERFECT CREEPY TREAT!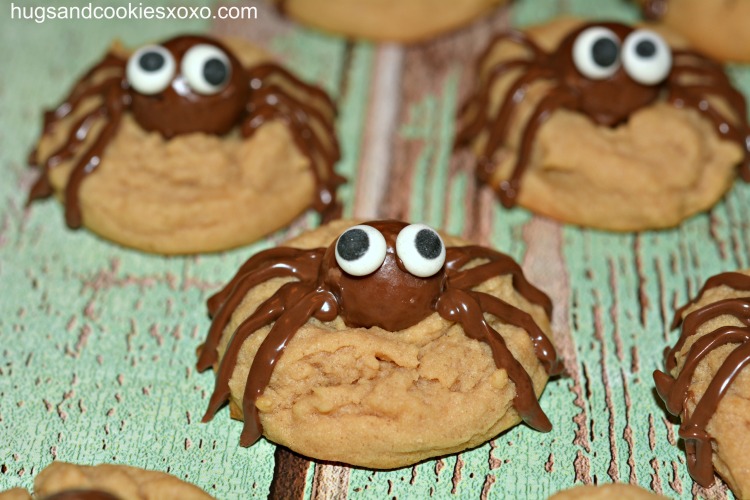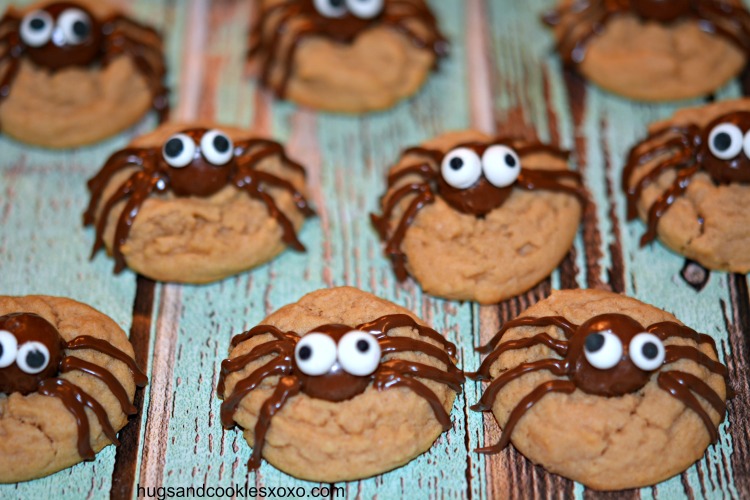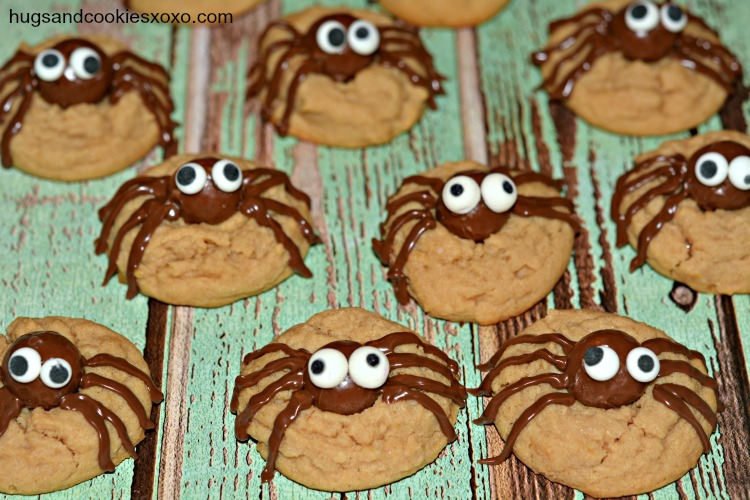 Spooky Spider Cookies
Ingredients
½ cup unsalted butter, softened
¾ cup smooth peanut butter
⅓ cup brown sugar
½ cup granulated sugar
1 teaspoon vanilla extract
1 large egg
1¼ cup all purpose flour
¾ teaspoon baking powder
¼ teaspoon baking soda
1 teaspoon salt
Whoppers
¾ cup semisweet chocolate chips
candy eyes
Instructions
Preheat the oven to 350 degrees F.
Line baking sheets with parchment paper.
Beat butter and peanut butter.
Add sugar.
Add vanilla and egg.
Add dry ingredients.
Roll into small balls and bake 8 mins.
Remove, wait 2 mins and gently press a Whopper into each one. Let cool.
Melt chocolate chips in micro safe pastry bag and dab two spots to attach candy eyes.
Pipe on spider legs.
Adapted from A Spicy Perspective
You May Love These, Too! XOXO