My girlfriend brought these to work and I just knew I had to make them. That is because I knew I would have to be able to eat them forever! They are that good. Even chocolate lovers will be surprisingly hooked on these. The combo of flavors just works…and works really well! Strawberry swig cookies are the new summer cookies…fresh flavors in a scrumptious dessert!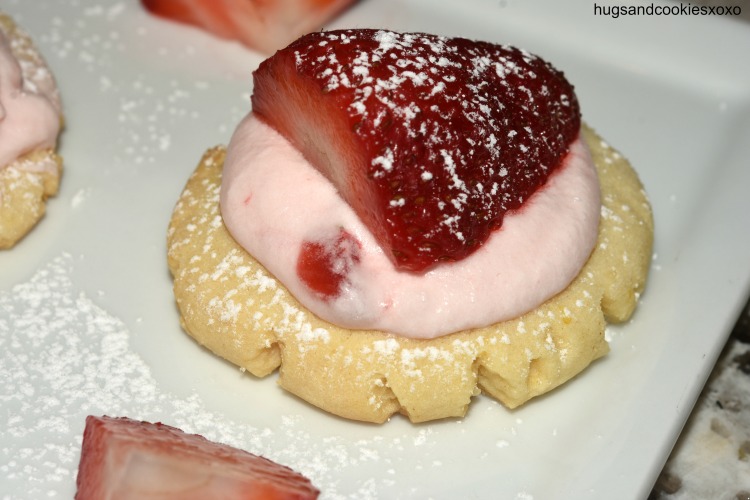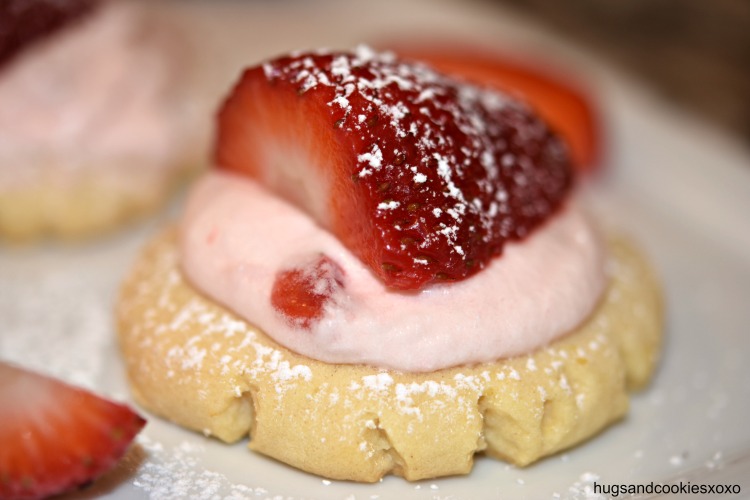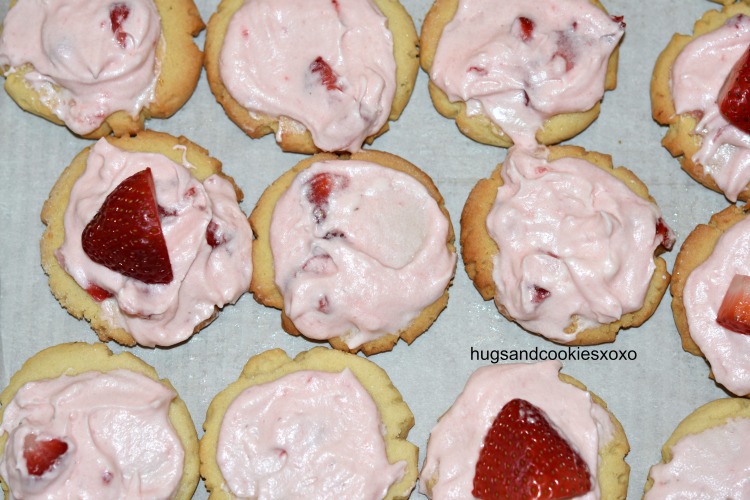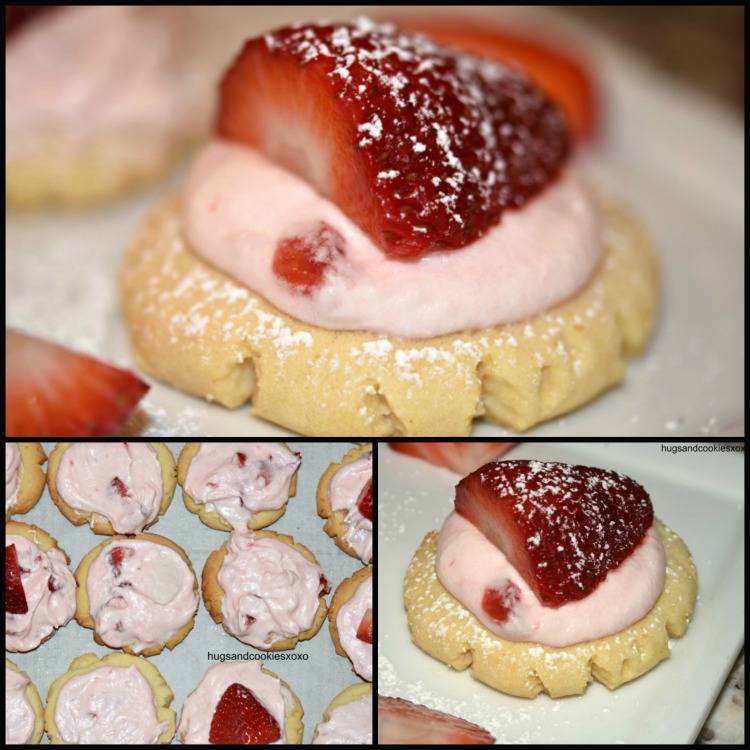 You'll Need:
Strawberry Lemon Sugar Cookies
Ingredients
Cookies
1 cup butter, soft
1 cup sugar (plus ¼ c more for dipping into cookies)
¾ cup powdered sugar
¾ cup vegetable oil
2 Tablespoons lemon juice, freshly squeezed
3 Tablespoons lemon zest
2 eggs
½ teaspoon baking soda
½ teaspoon cream of tartar
1 teaspoon salt
5½ cups flour
Frosting
¾ cup butter, soft
4 cups powdered sugar
⅓ cup sour cream
⅓ cup fresh strawberries, chopped
extra powdered sugar for dusting
Instructions
Preheat oven to 350 degrees F. Line cookie sheet with parchment paper.
Beat butter and 1 cup of the sugar and the powdered sugar.
Slowly add oil, lemon juice, lemon zest and eggs.
Combine well.
Add flour, salt, baking soda, cream of tartar until a dough forms.
Roll into 1 inch balls and place on parchment paper.
On a plate, pour ¼ c of sugar.
Use the bottom of a glass and dip it in the sugar then into the dough ball to flatten it a bit. The thinner, the crisper.
Bake8-10 mins.
Keep chilled.
Frosting
Beat butter, powdered sugar and sour cream.
Beat until smooth and fluffy.
Fold in strawberries which will tint it pink.
Frost cookies and store in fridge.
Serve with powdered sugar and berries on top if desired.
Adapted from Chef IN Training – I love her blog! Be sure to check it out!