We all know cheesecake brownies are fabulous! in fact, if you haven't tried this recipe yet-you must. But sometimes you just need to take an amazing treat and send it over the moon. Toblerone candies added to cheesecake brownies do exactly that!!!! Melted right into the cheesecake and brownie layer they really shine in this dessert. Grab some Toblerones and get baking!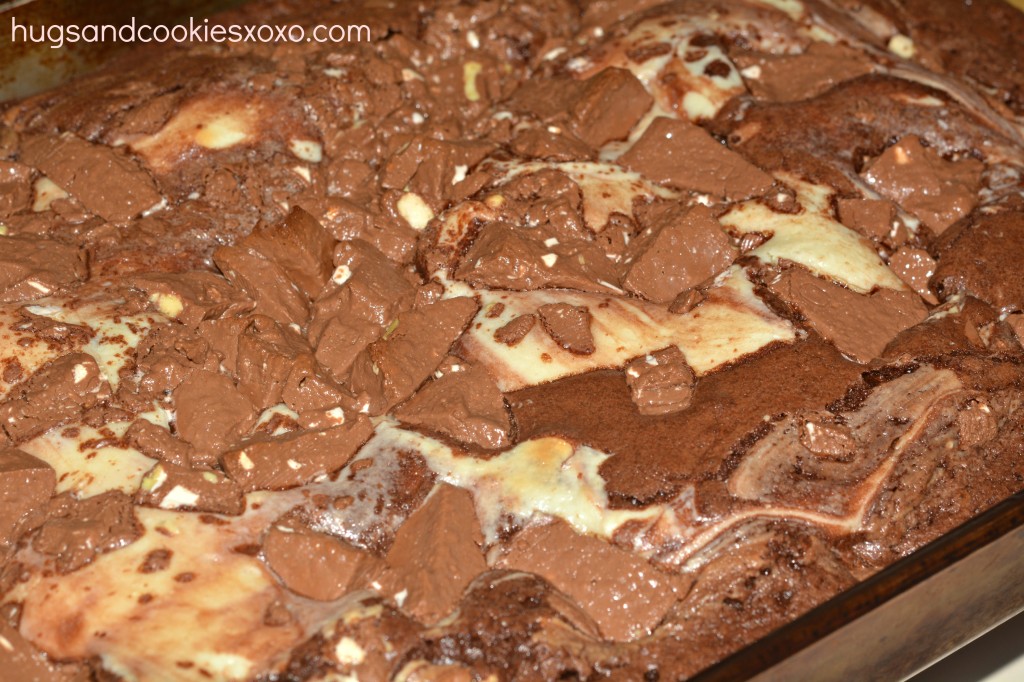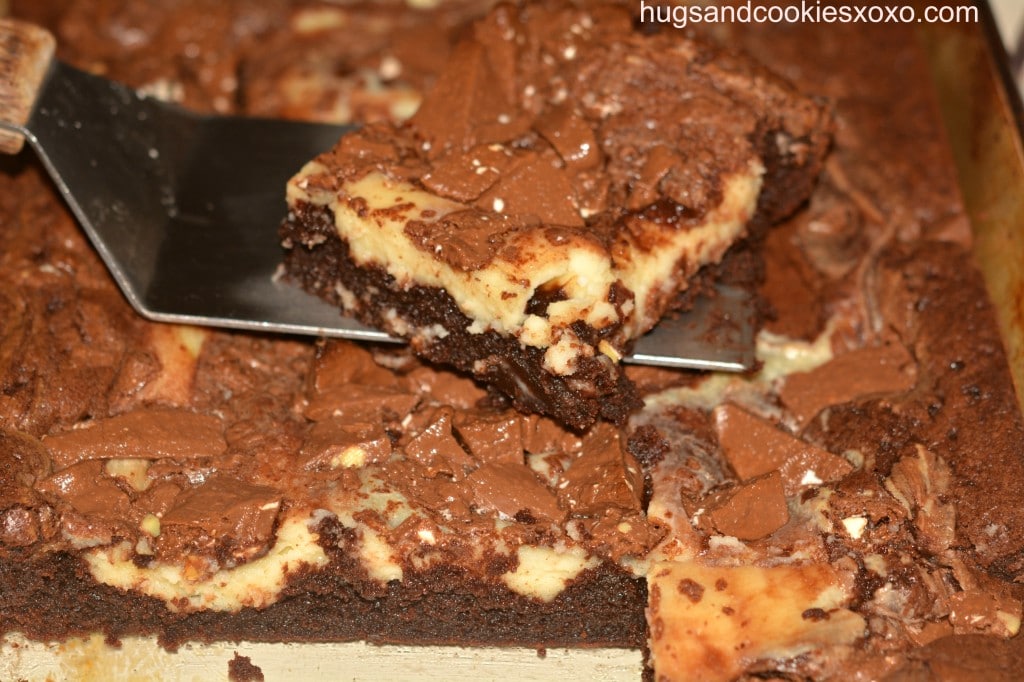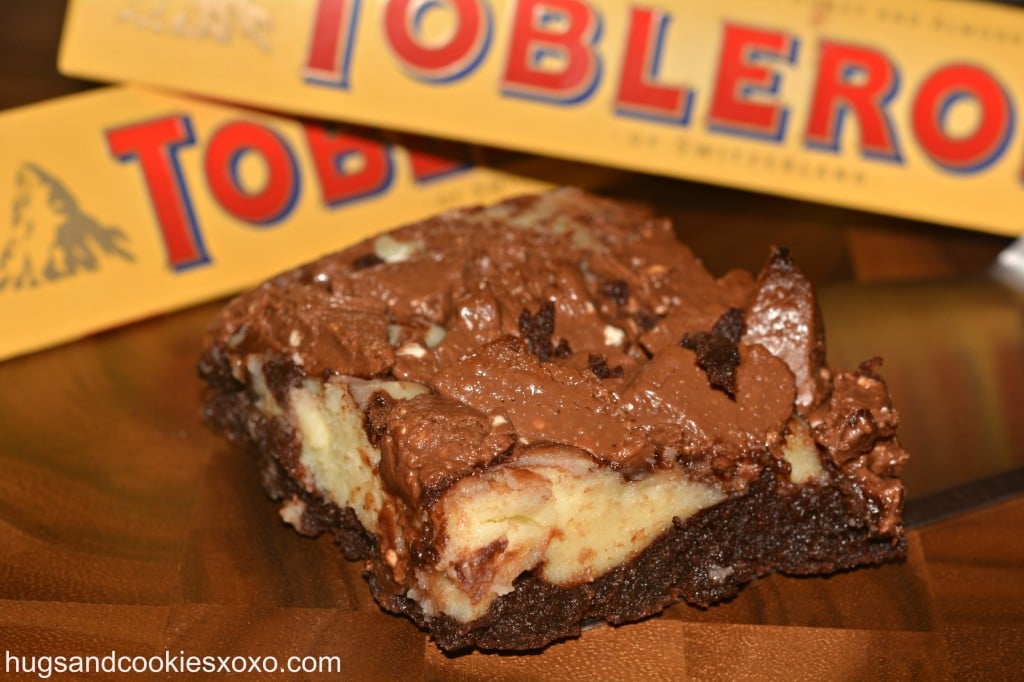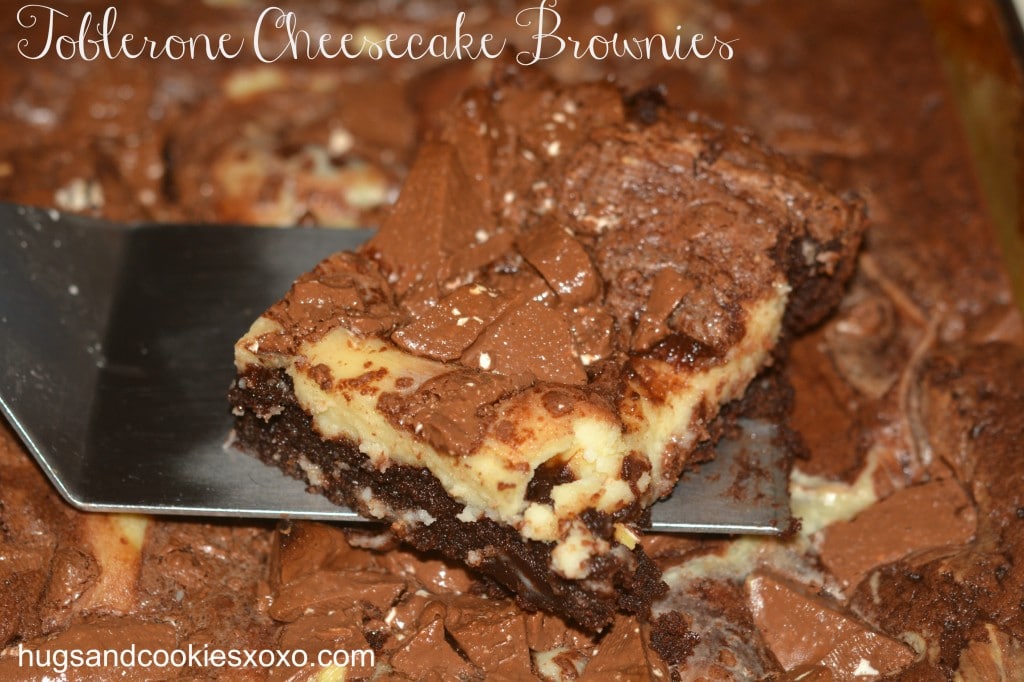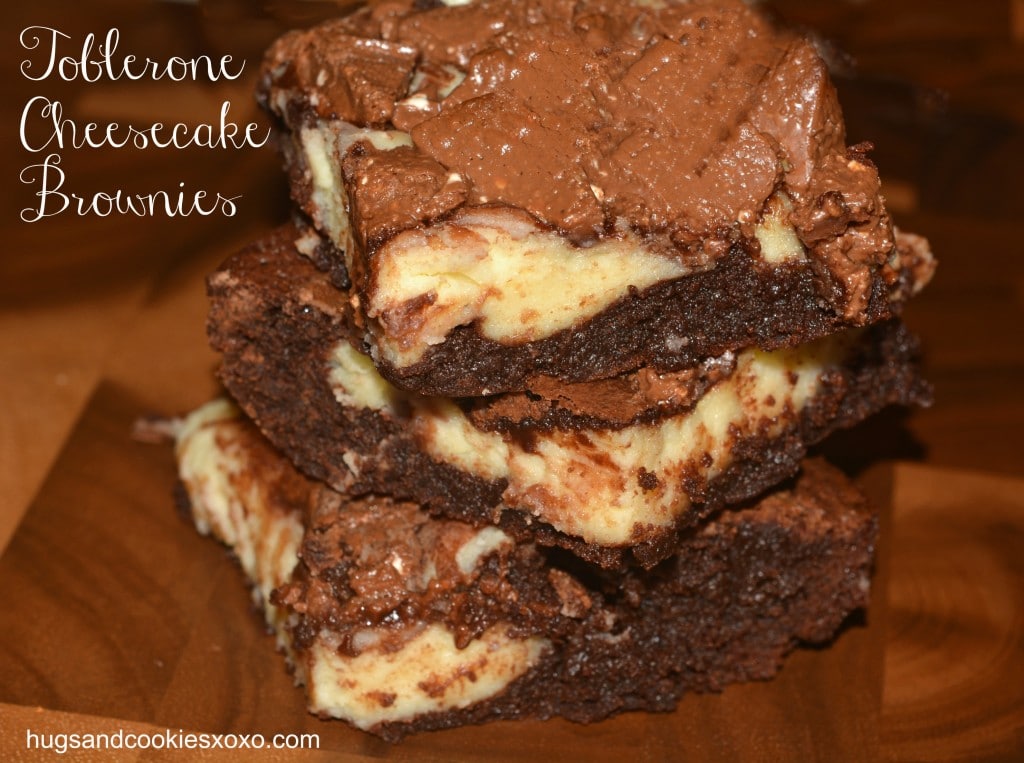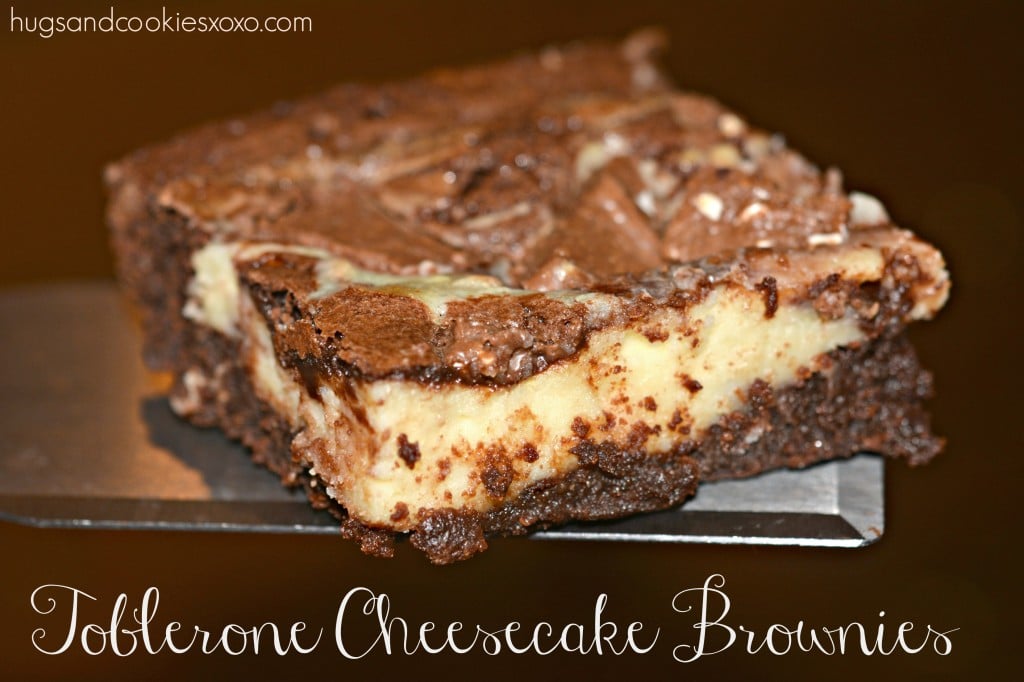 Toblerone Brownie Ingredients:
4 large eggs, lightly beaten
1 teaspoon pure vanilla extract
3/4 cup unsweetened cocoa powder
2/3 cup all-purpose flour
1/2 teaspoon baking powder
Cheesecake Ingredients:
8 ounces cream cheese, room temperature
3 tablespoons all purpose flour
1/4 cup butter, room temperature
TOPPING:
10 ounces Toblerone candy bars, chopped into large pieces
1. Preheat oven to 350°F . Grease a 9×13 baking pan.
2. Melt the butter in the microwave. Add the sugar. Add the eggs and vanilla whisking until well blended. Add the dry ingredients and mix until just blended.
4. Combine all cheesecake ingredients in a mixer and beat until smooth. Spread over chocolate mixture. No swirling needed as it kind of oes it on its own making swirled ribbons.
5. Sprinkle Toblerone candies on top of the batter.
6. Bake for approximately 37-45 minutes.
7. Let cool and then keep chilled.
Adapted from Cafe Sucre Farine