Twinkie Cookies
What's better than a fabulous chocolate chip cookie? A fabulous chocolate chip cookie stuffed with a chunk of a Twinkie! It may sound a bit outrageous but my family declared it the best cookie ever! I made two versions, one with semi sweet chocolate and one with milk chocolate. You can use whichever chocolate you prefer or even a combo of the two! It's best to chop bars of chocolate for this recipe instead of chips! More of an ooey gooey factor! I saw this fabulous cookie over at Picky Palate! Check out her site if you haven't already…you will fall in love! You may also like Devil Dog Stuffed Cookies.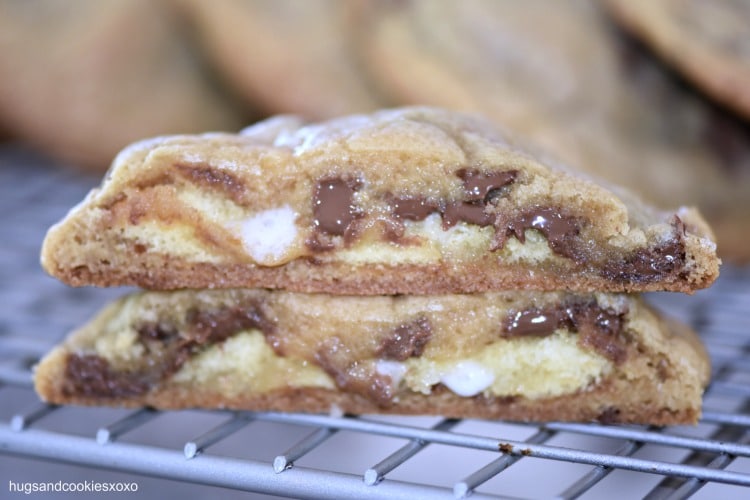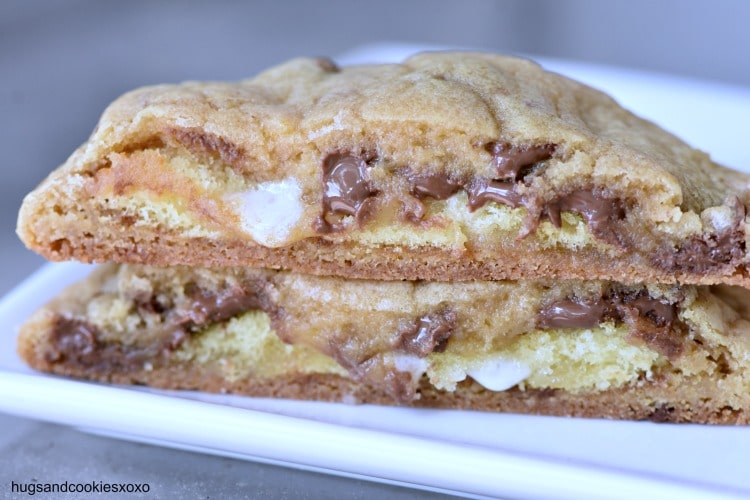 Above were the milk chocolate cookies and below are the semi sweet versions.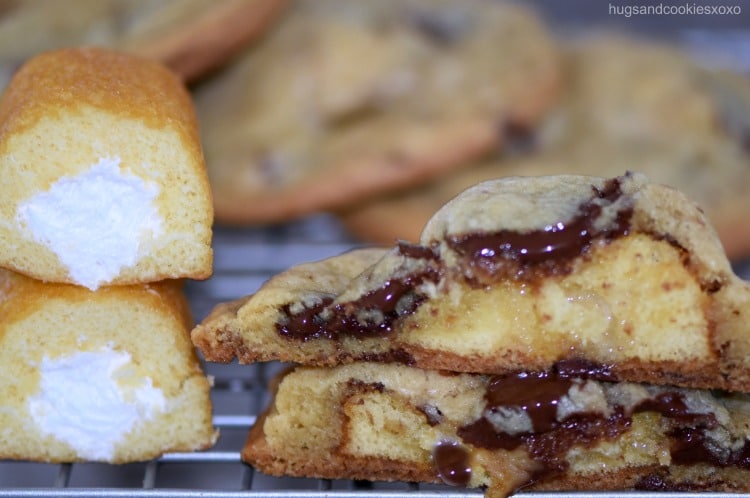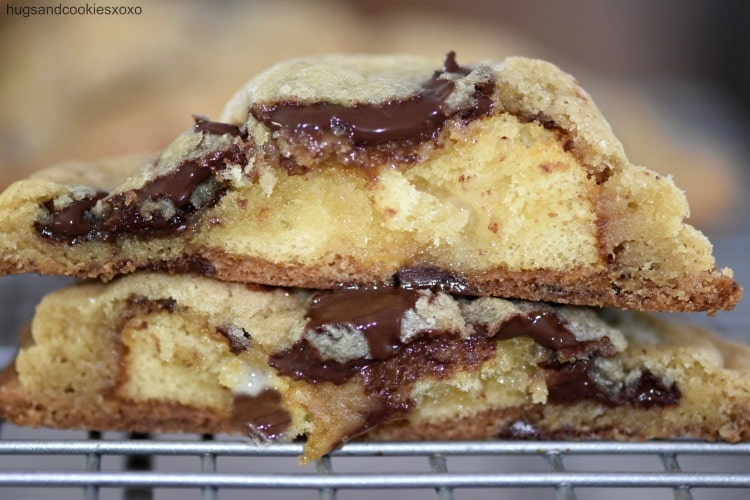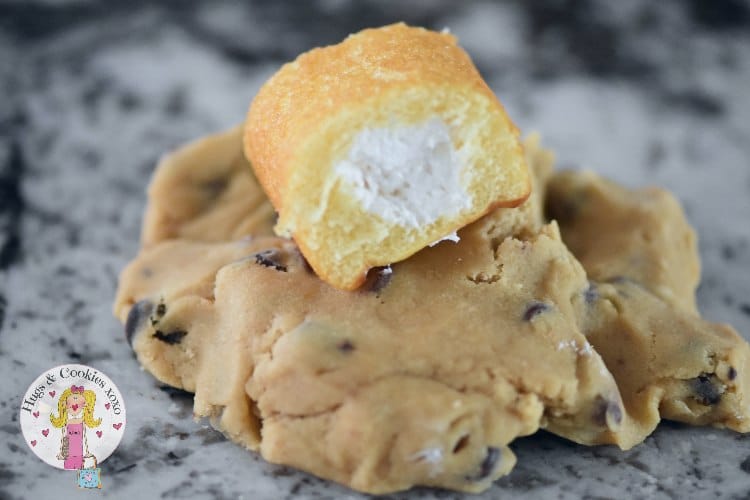 You may need:
Twinkie Cookies
Ingredients
16 T. butter, soft
¾ c. white sugar
¾ c. dark brown sugar, packed
2 eggs
1 tsp. vanilla
2¼ c. all-purpose flour
3.4 ounce box instant vanilla pudding mix
1 tsp. kosher salt
1 tsp. baking soda
2 c, chopped chocolate (Milk chocolate or Semi-sweet) (I used Ghirardelli and Hersheys)
3-4 Twinkies (You can cut in half for larger cookies or thirds for slightly smaller ones)
Instructions
Preheat oven to 350 degrees F. and line a baking sheet with parchment paper.
Beat butter and sugars.
Add eggs and vanilla.
Add flour, pudding mix, salt and baking soda.
If cutting Twinkies in half for the JUMBO cookie, use ½ c. dough-flatten in your hand, place Twinkie in middle and wrap dough around the Twinkie. Roll into a ball and flatten a bit. For a slightly smaller cookie, use a third of a Twinkie and less dough.
Bake 12-14 mins.
Let set on pan and then remove to a rack.
Recipe Adapted From
Picky Palate
Another variation? I stuffed these with an Oreo cookie (using 3 1/2 ounces of dough) and added 1 cup of sprinkles to the cookie dough! Fabulous! They baked 17 minutes at 350 and the dough did not need to be chilled!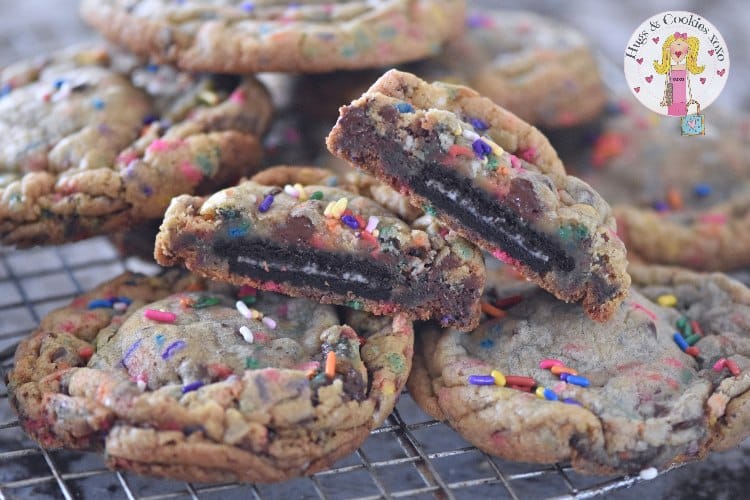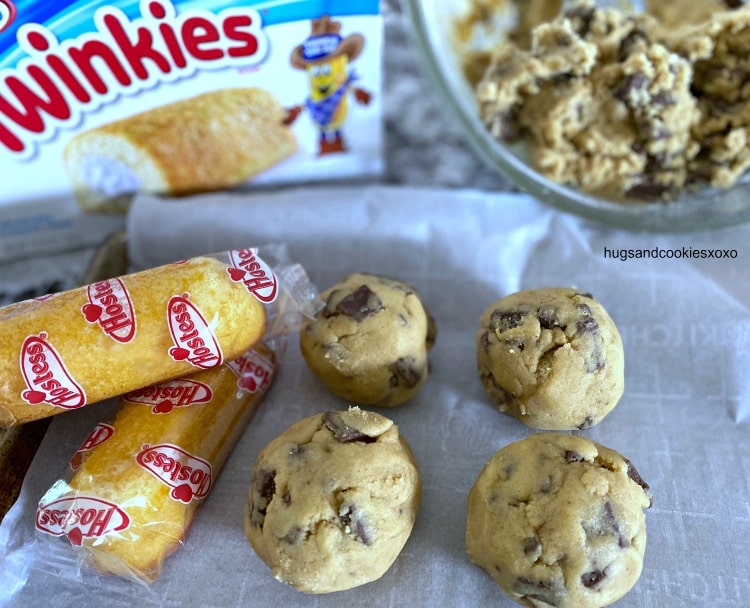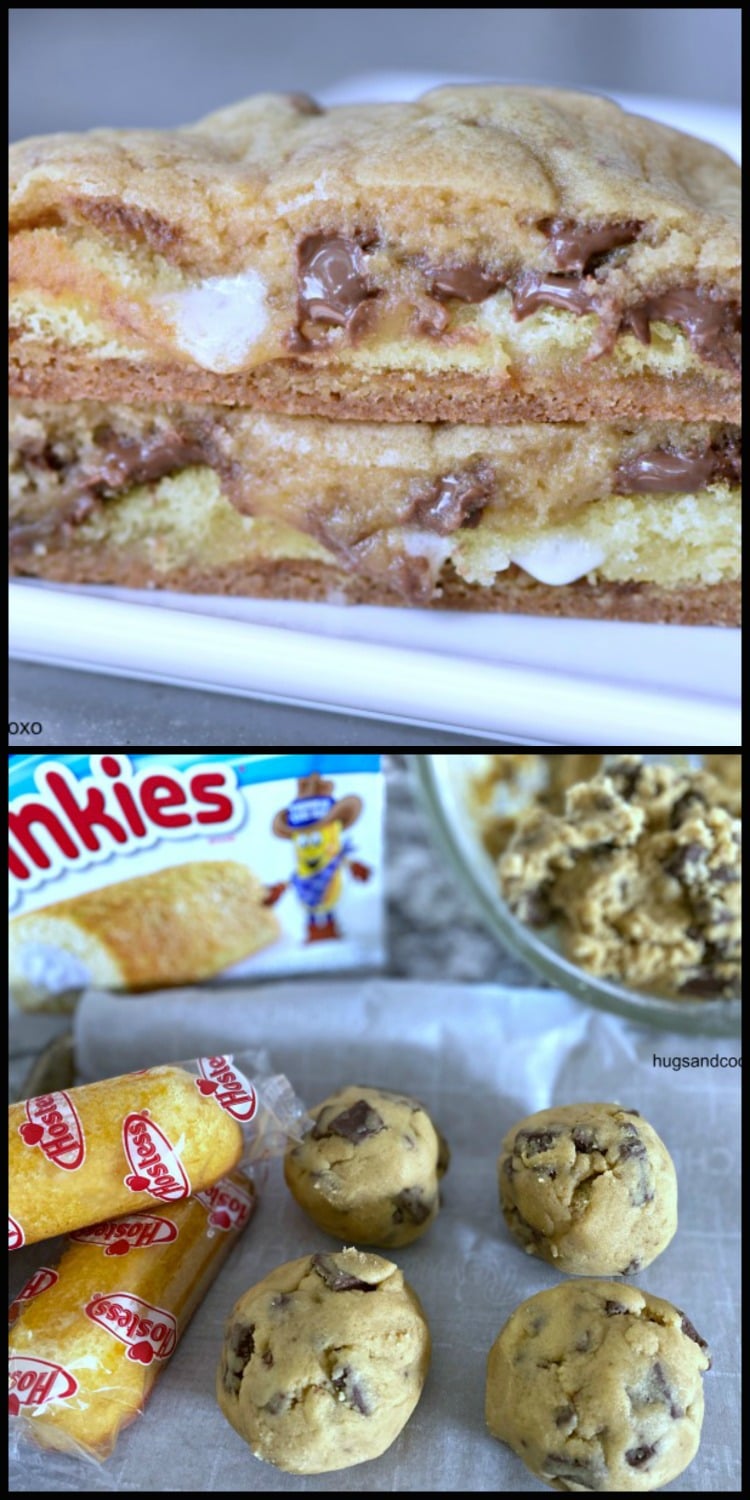 You May Love These, Too! XOXO