TIME TO UNWRAP!

CHOP, CHOP, CHOP!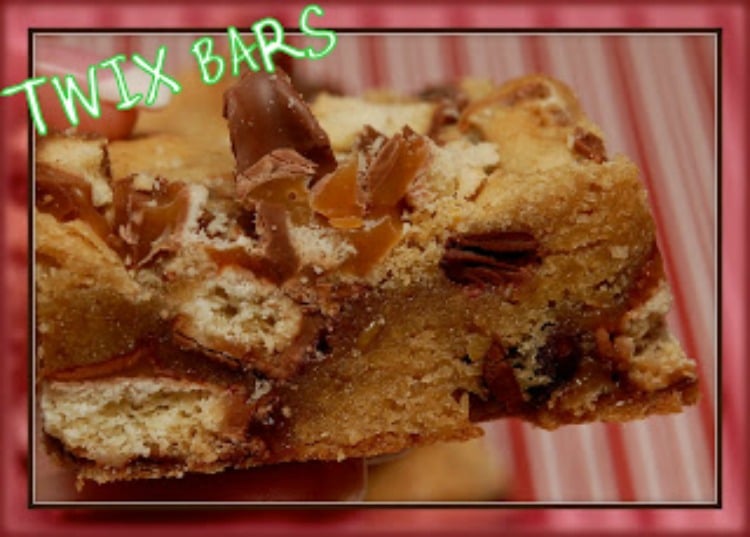 MMMMMMMM! TWIX COOKIE BARS!
3/4 cup melted butter
2 1/4 cup brown sugar (I DID NOT PACK IT)
3 eggs
2 1/2 cup flour
2 tsp. baking powder
1 tsp. kosher salt
30 mini Twix bars coarsely chopped + 9 mini Twix reserved for garnish more finely chopped
1 cup semi-sweet chocolate chips
1 tsp. vanilla
Preheat to 350
Line 9×13 baking pan with nonstick foil.
In medium sized bowl combine flour, baking powder and salt, whisking together.
In mixing bowl combine butter and brown sugar on low speed until smooth.
Add eggs one at a time continuing on low speed.
Slowly add the the flour mixture to the butter mixture until just combined.
Add the coarsely chopped Twix and chocolate chips stirring with wooden spoon.
Spread batter into prepared pan and bake approx 25-30 minutes until they are set.
When removed from oven press reserved Twix on top.
Cool in pan for 2-3 hours or overnight.
Recipe is adapted from Cookies & Cups
You May Love These, Too! XOXO