Twix cookie bars are packed with chocolate, caramel and shortbread cookies. This is a bar that is more like a blondie than a brownie! It is just loaded with goodies making each bite a treat! These are easy to throw together when company is on its way and will leave your house with the delicious sugary aroma we all love! This recipe comes from one of my favorite bloggers…Cookies and Cups.  Do you own her cookbook yet? What are you waiting for? Check it out here!  Sneak one of these bars into your kid's lunchbox and you will score BIG points!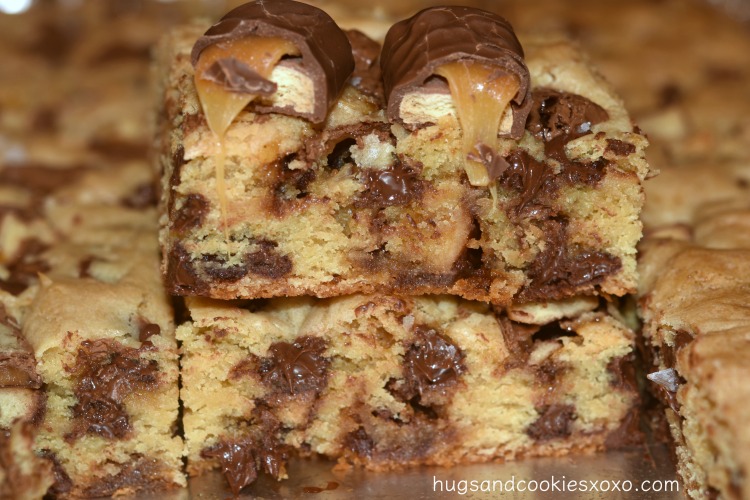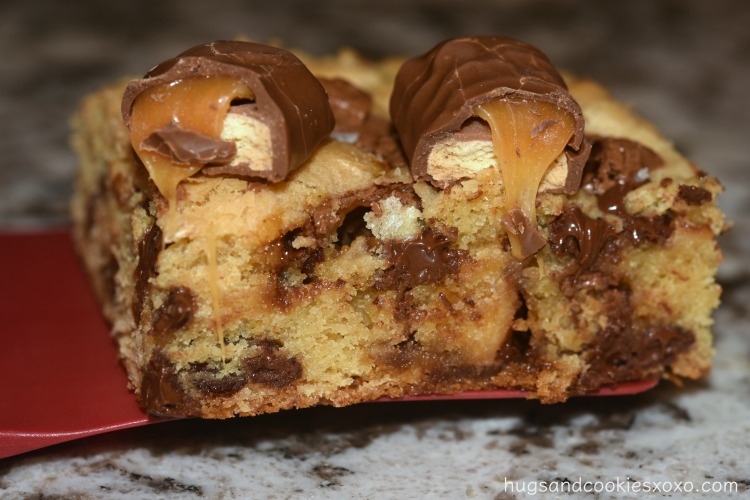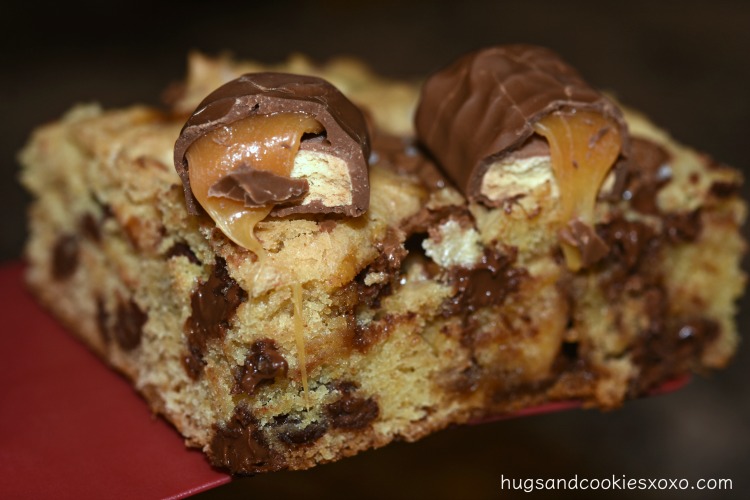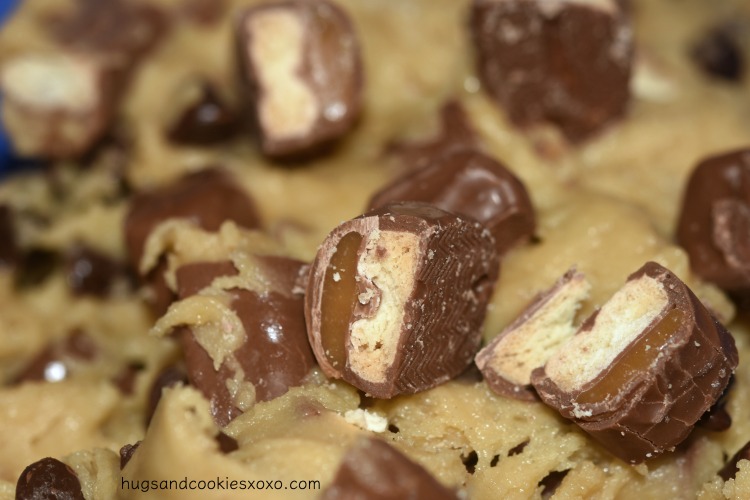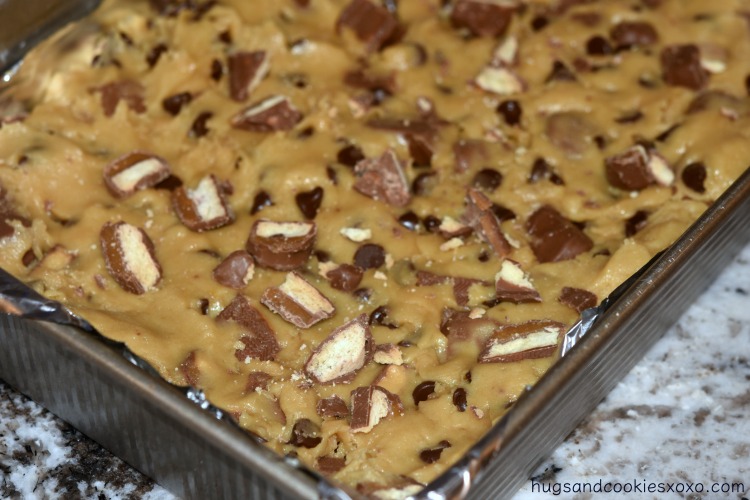 You'll Need:
Twix Cookie Bars
Ingredients
¾ cup melted butter
2 cups light brown sugar
3 eggs
2 teaspoons vanilla
2 teaspoons baking powder
1 teaspoon coarse sea salt
2½ cup flour
30 mini Twix bars coarsely chopped
1 cup semi-sweet chocolate chips
Instructions
Preheat oven to 350°.
Line a 9x13 baking pan with nonstick foil.
Beat butter & sugar until fluffy.
Add eggs and vanilla.
On low, add flour, baking powder and salt.
By hand, stir in the twix candies and chips.
Press in the pan and bake 25-30 mins.
Middle should still be soft.
Cool and cut!
Adapted from
Cookies and Cups