WELCOME TO ANOTHER MONTH OF 2 SWEETIE PIES!! I LOVE THIS DAY! MY BLOGGING BUDDY LIZZY (FROM THAT SKINNY CHICK CAN BAKE) AND I EACH BAKE FROM THE OTHER'S BLOG AND SURPRISE EACH OTHER…AND YOU-WITH WHAT WE MADE!!! TRUTH BE TOLD, I LOVE THAT EVERY RECIPE I CHOOSE IS ALWAYS A WINNER! This month was NO different….another success! When I spied Liz's recipe for brown butter cookie dough truffles, I knew I had to try them. I have made cookie dough truffles before but never with browned butter. I love browned butter in cookies so I had a feeling it would be a good move. These truffles had such a depth of flavor. And the best part? The oven does not get turned on once. A perfect treat for the summer. I topped these truffles with melted dark chocolate, graham cracker crumbs and chopped Toblerone candies. Top yours with whatever you'd like. Chopped Heath bars are next on my list. Unfortunately, I was out of them. Imagine that? Thanks for another delicious month, Liz!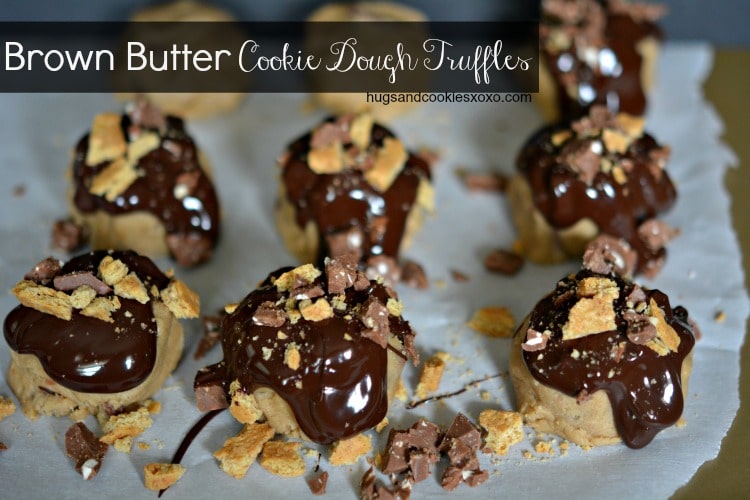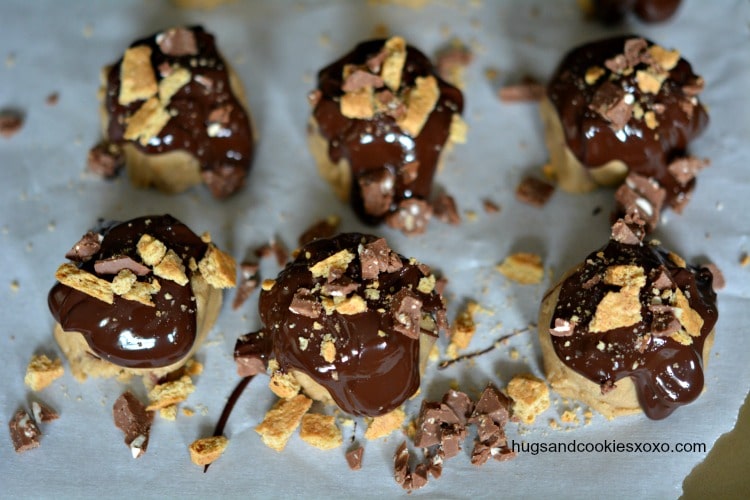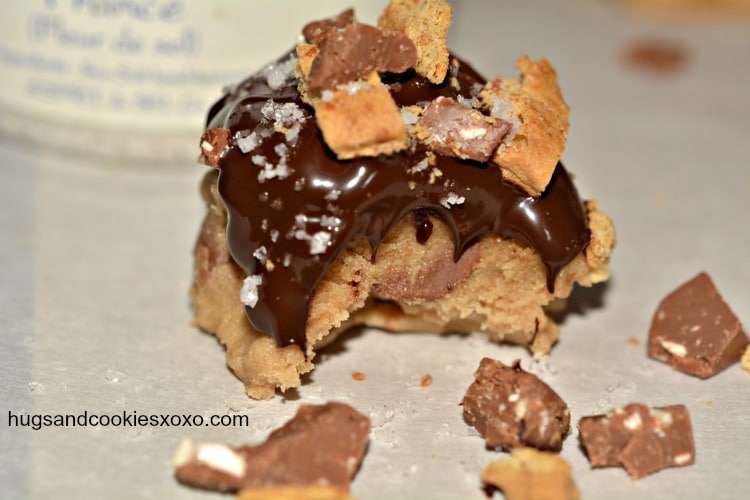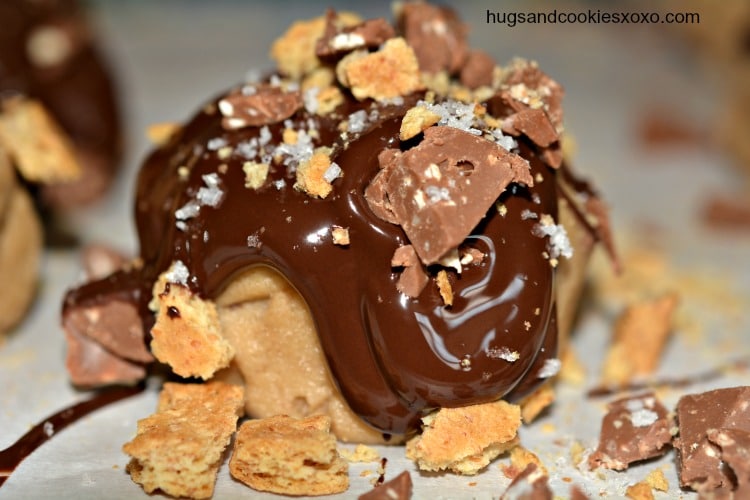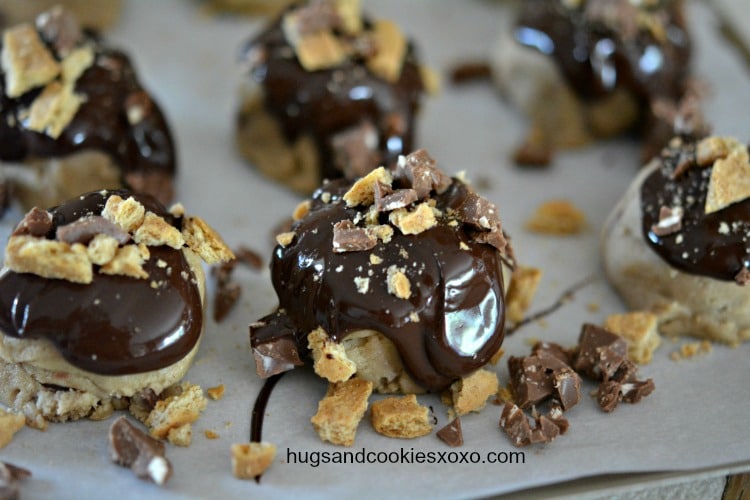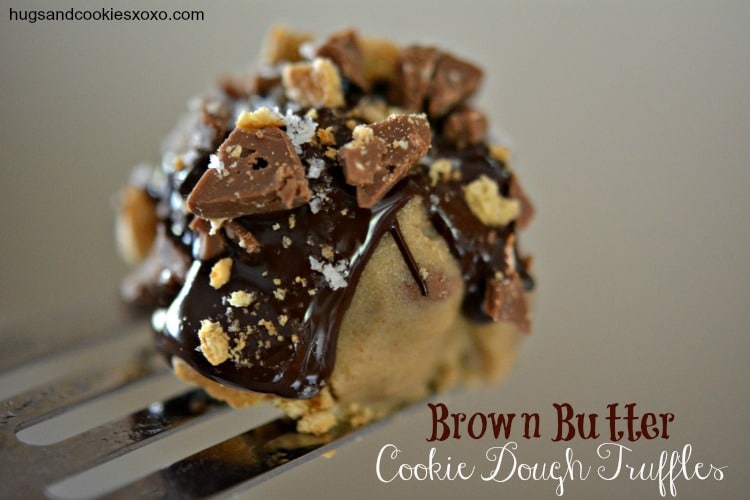 MAKE SURE YOU VISIT LIZZIE AND SEE WHAT SHE MADE FROM MY BLOG THIS MONTH. YOU CAN ALSO VISIT HER HERE:
Facebook
Pinterest
Google +
Twitter
Brown Butter Cookie Dough Truffles-adapted from That Skinny Chick Can Bake via Inspiration from Cooking Classy
1 stick (8 tablespoons) butter, cut into chunks
3/4 cup brown sugar
1/4 cup heavy cream
1/2 teaspoon vanilla extract
1/4 teaspoon salt
1 cup plus 2 tablespoons flour
3/4 cup milk chocolate chips (or mini chips)
12 ounces Dark Chocolate (I used Dove)
Crushed graham crackers and chopped Toblerone bars, optional
sea salt, optional
Directions:
Brown butter in a saucepan till till color changes and a "nutty" smell develops. Pour into a heatproof bowl and chill till solidifies.
Remove butter from fridge. Scrape butter into mixer. Add brown sugar, cream, vanilla and salt and mix till well blended. Stir in flour. Stir in chocolate chips by hand.
Scoop our tablespoonfuls of dough and place on parchment lined baking sheet. Chill till firm. Then roll into balls. Melt chocolate gently in the microwave and spoon over the truffles. Sprinkle with crushed graham crackers, sea salt or Toblerone pieces, if desired. Chill before serving. Store covered in refrigerator.
Yield: about 2 dozen