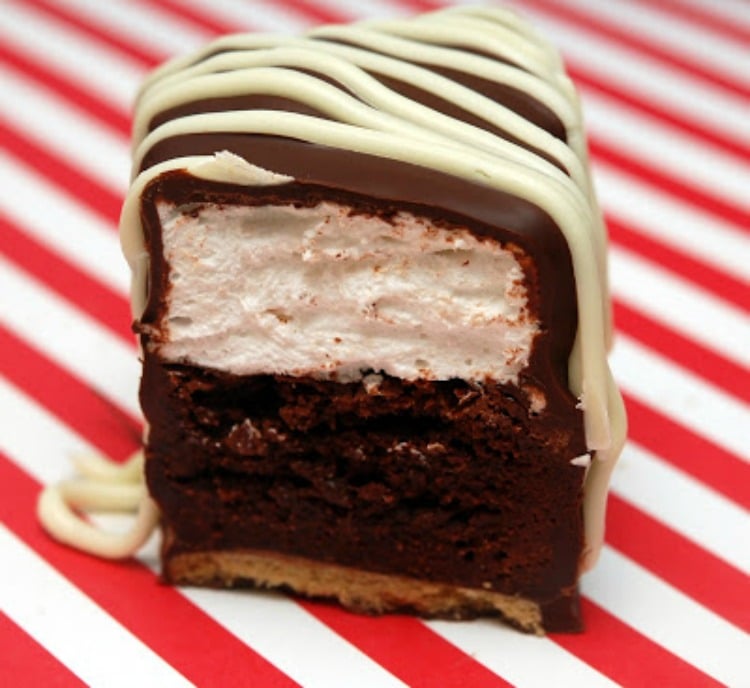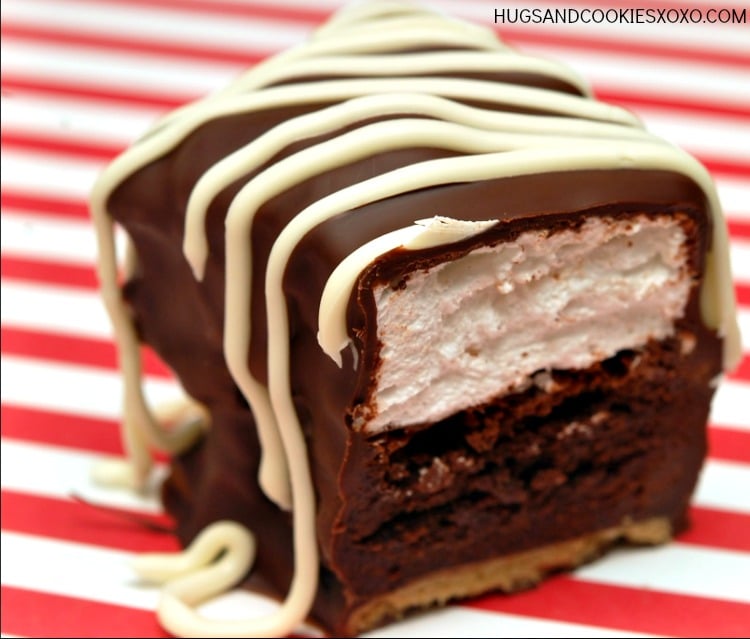 YOU WILL NEED 3 PARTS FOR THIS BROWNIE S'MORE CREATION!
1. HOMEMADE MARSHMALLOWS
2. BROWNIES
3. STORE BOUGHT GRAHAM CRACKERS-I USED GLUTEN FREE ONES!

THEN, PILE UP YOUR GRAHAM CRACKER, BROWNIE, MARSHMALLOW USING SOME MELTED CHOC TO "GLUE" EACH LAYER TOGETHER. CHILL AND THEN DIP THE ENTIRE THING IN YOUR MELTED CHOCOLATE. DRIZZLE ON SOME MELTED WHITE CHOCOLATE AND CHILL!