These bars are hands-down amazing! Make them!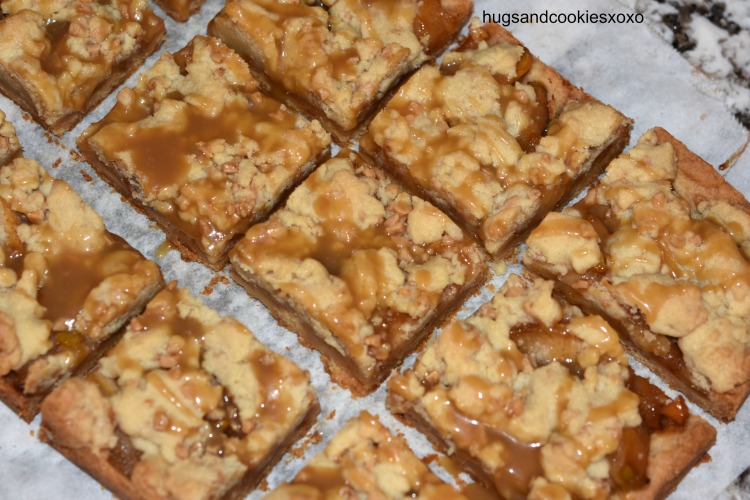 You can eat these bars as is from the oven. Or, you can top them with the caramel topping below or the confectioner's sugar glaze. Choose your topping! You can certainly add both toppings but only for those realllll sweet tooth friends!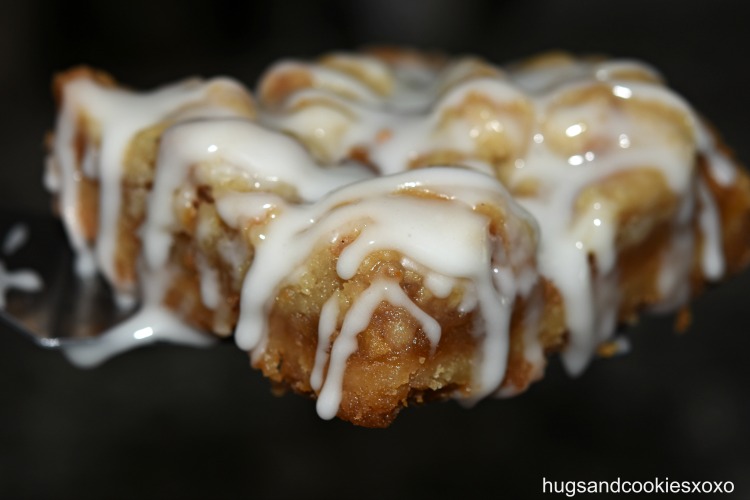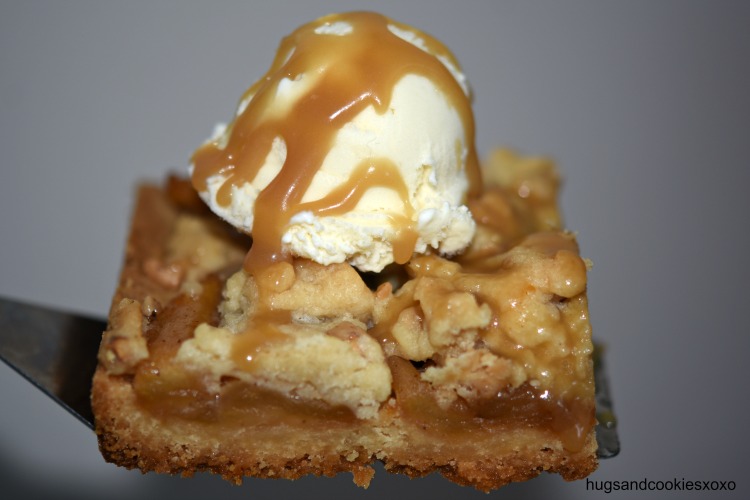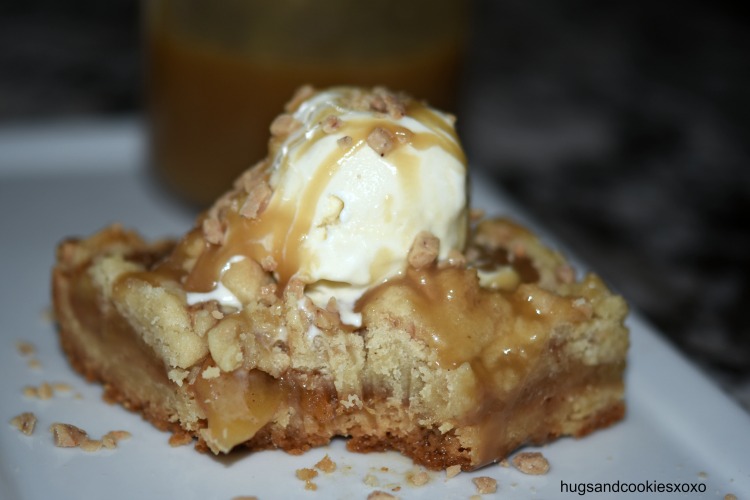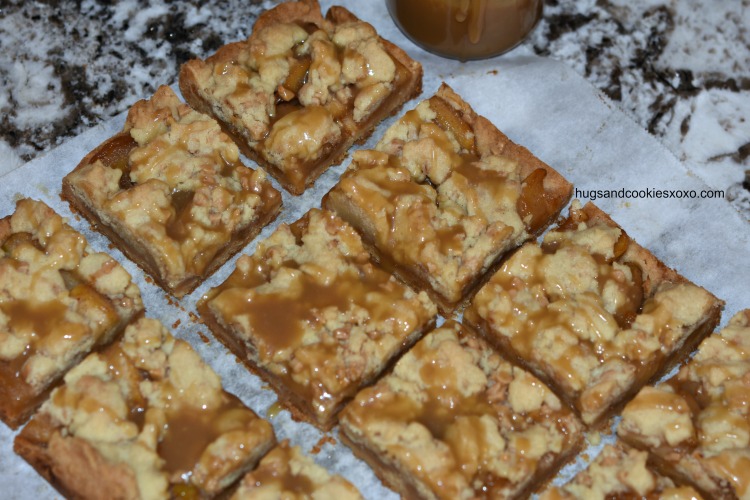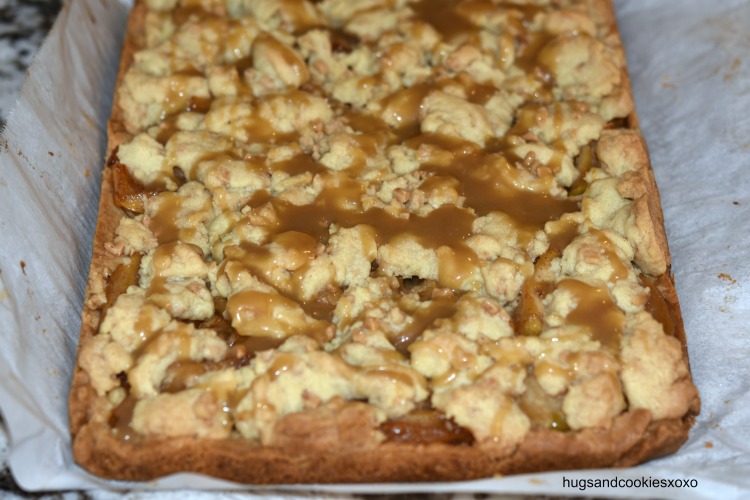 You'll Need:
Caramel Apple Pie Bars
Ingredients
Crust
1 pound salted butter, soft
¾ cup white sugar
½ cup light brown sugar, lightly packed
2 teaspoons vanilla
4 cups flour
1½ teaspoons kosher salt
1 teaspoon ground cinnamon
½ cup toffee chips
Apple Filling
6 large apples, peeled, quartered, cored, and sliced ⅛ inch thick
¼ cup sugar
1 teaspoon ground cinnamon
4 tablespoons salted butter
Preheat the oven to 375 degrees.
Caramel
1 cup packed brown sugar
½ cup half-and-half
4 tablespoons butter
Pinch of salt
Glaze
½c-1 cup confectioners sugar
a few teaspoons of milk
Instructions
Crust
Beat butter, sugars and vanilla until creamy.
On low, add flour and salt.
Put ⅔ dough in a 9x13 pan lined with parchment and press on the bottom and a little up the sides.
Chill 20 mins.
Bake 20 mins and cool.
Add cinnamon to the remaining dough and ½ cup toffee chips. Combine well.
Lower the oven to 350 degrees.
Filling
Combine apples, sugar and cinnamon.
Melt the butter in a deep skillet and cook the apples about 15 mins. (liquid should be mostly gone)
Spread the apples over the crust, leaving a small border.
Dollop the remaining dough on top as a crumb topping.
Bake for 25 to 30 minutes, until the topping is browned. Cool completely and cut into bars.
Caramel
Mix the sugar, half-and-half, butter and salt in a pot on med-low.
Cook while whisking 5-7 mins.
Pour into a mason jar and keep chilled.
Bring to room temp and pour on cooled apple bars
Glaze
whisk sugar and milk until desired consistency.
Pour over cold bars.
Bars adapted from
Ina Garten
Caramel adapted from Pioneer Woman