Carrot Cake Bars with Pecans then get slathered with cream cheese frosting. Ummmmm, yes please! Bring on the carrots and add these to your baking list!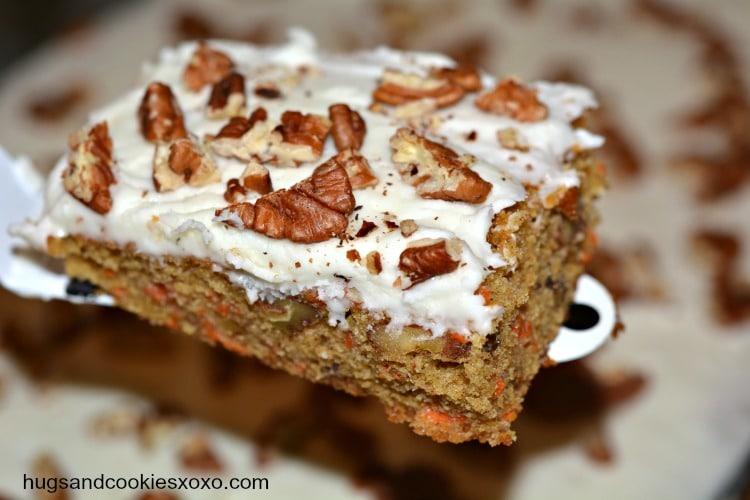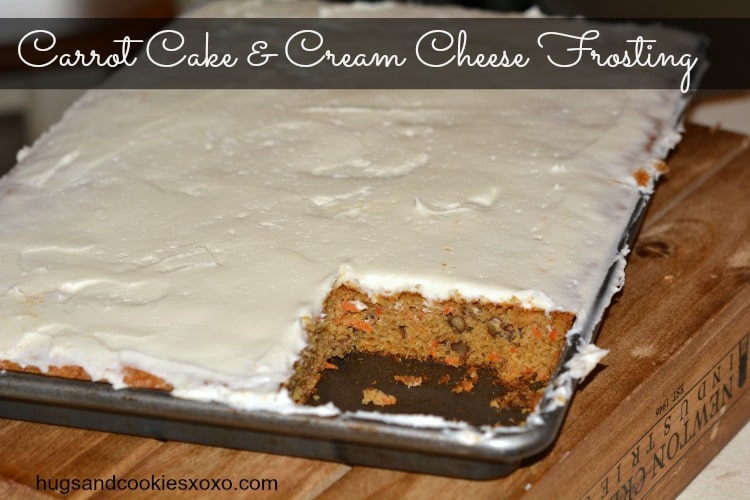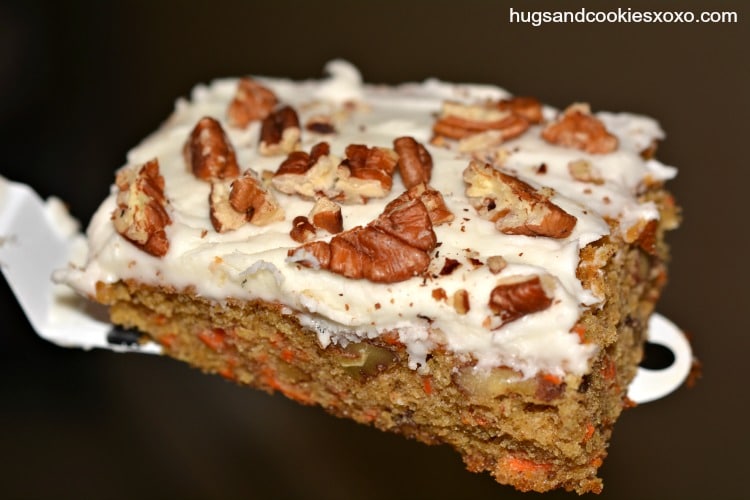 Carrot Cake
Ingredients
1 teaspoon ground cinnamon
3 cups finely shredded carrots (6 medium)
4 eggs
1 cup chopped pecans
1 Cream Cheese Frosting (see recipe below)
Directions
Preheat oven to 350 and you'll need an ungreased 10×15 baking pan.
In a large bowl, combine flour, sugar, baking powder, baking soda, and cinnamon. Add carrots, oil, and eggs. Add pecans and pour into the pan.
Bake in a 350 degree F oven for 25 minutes or until a wooden toothpick comes out clean. Cool and then frost. Top with toasted pecans, if desired.
Cream Cheese Frosting
Ingredients
Two 3 ounce package cream cheese, softened
4 1/2 cups sifted
powdered sugar
Directions
Beat together cream cheese, and vanilla until light and fluffy. Gradually add 2 cups of the powdered sugar, beating well. Gradually beat in enough of the remaining powdered sugar to reach spreading consistency.
You May Love These, Too! XOXO