Cast Iron Skillet Brisket
This brisket is outrageous! I highly suggest shredding this and serving in tacos. Everyone in my family ate this dinner which is unusual to make everyone happy with the same meal!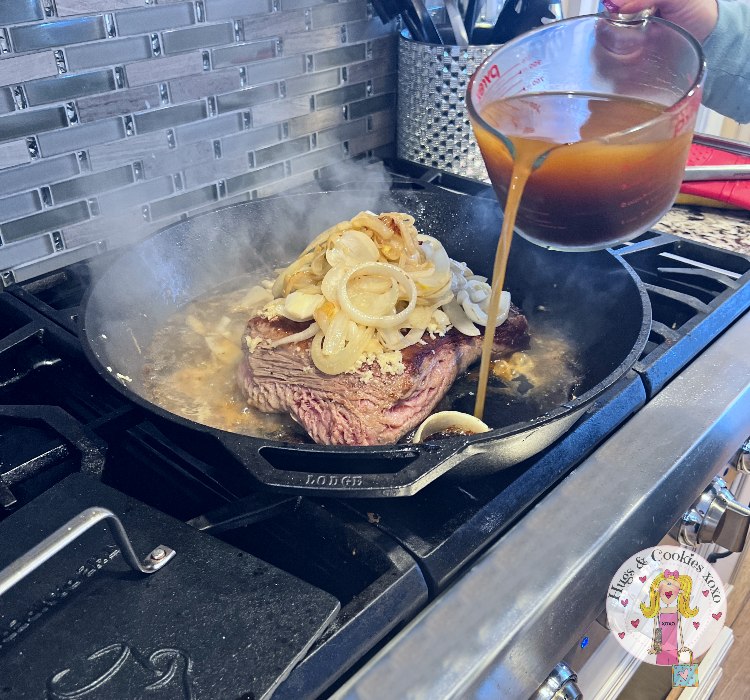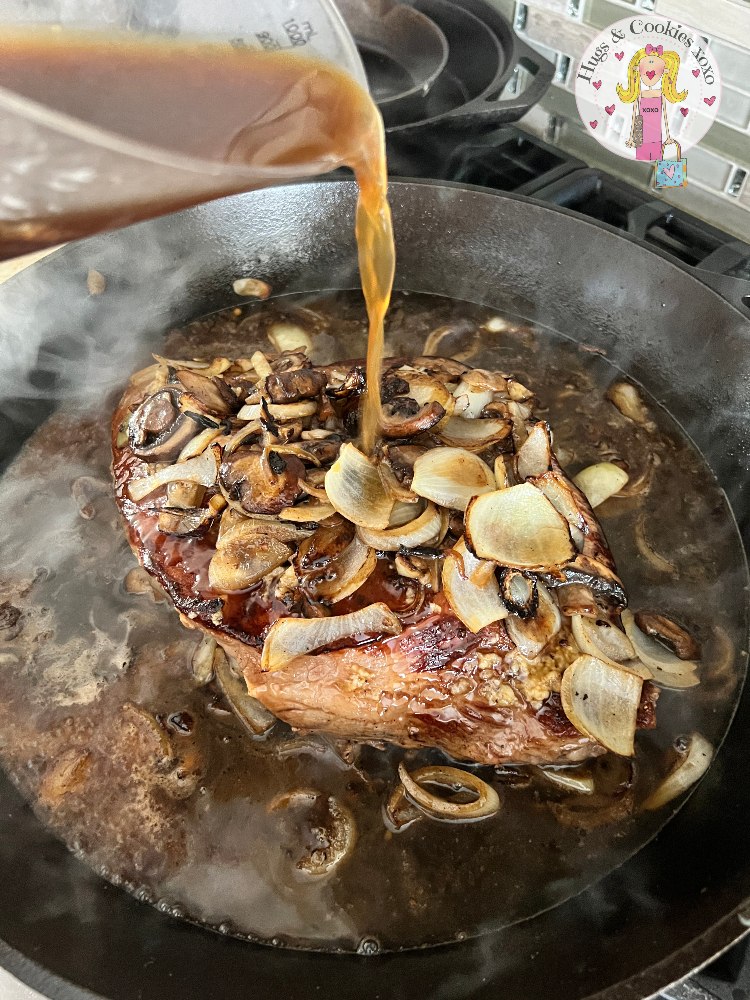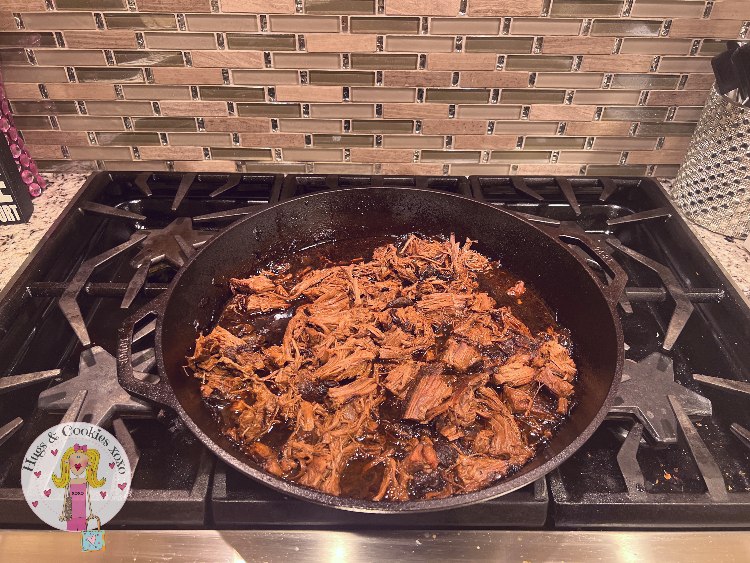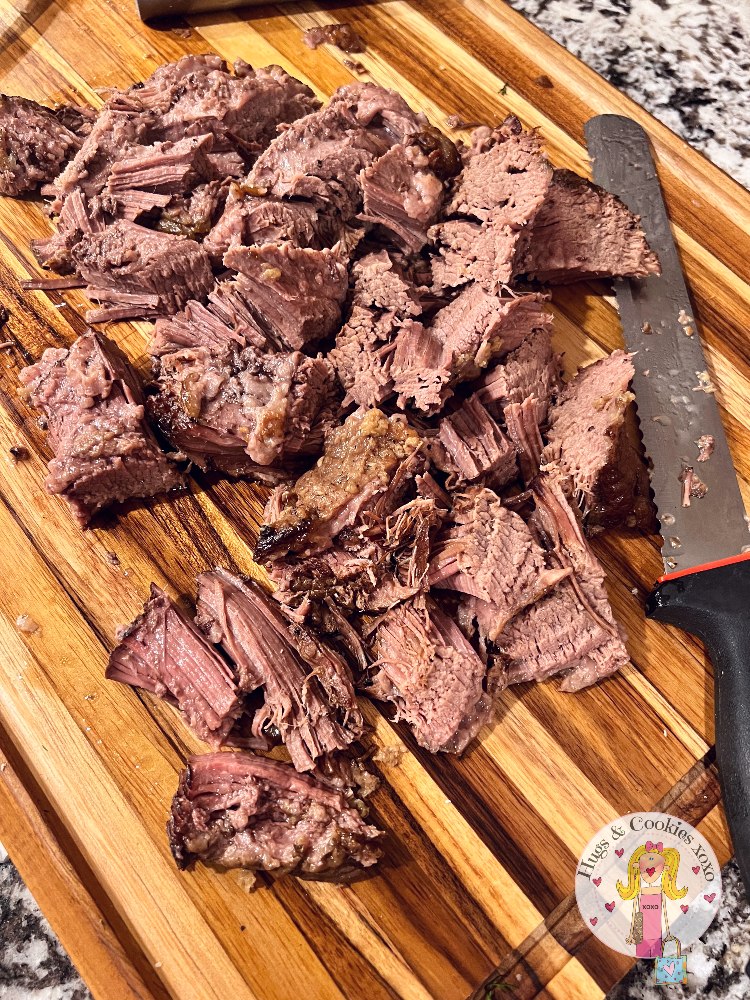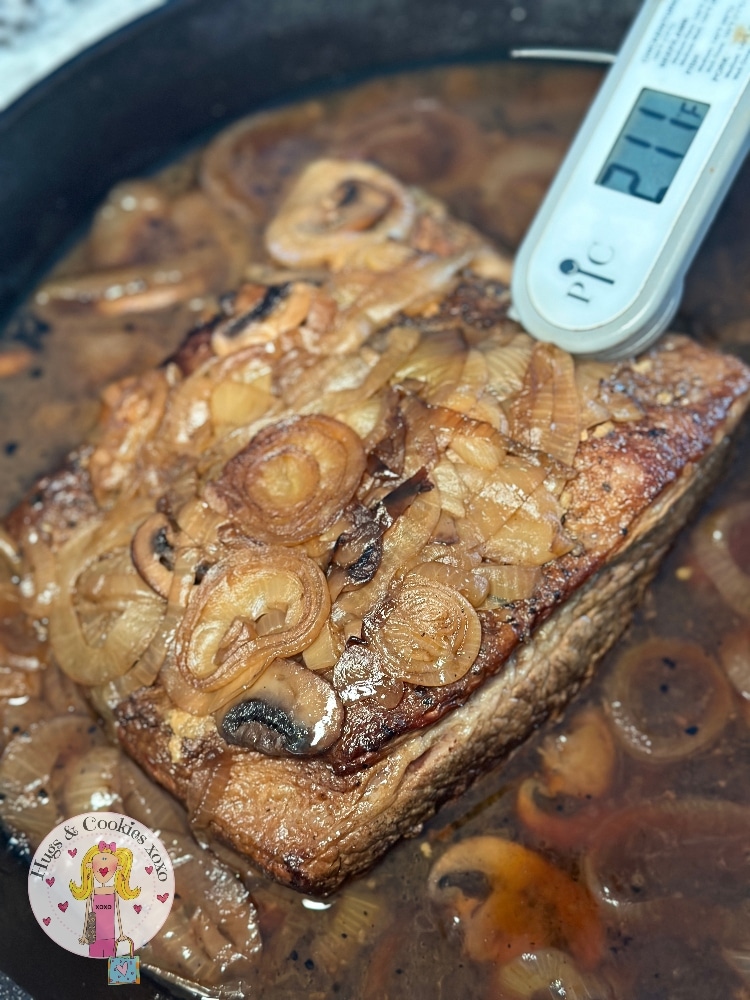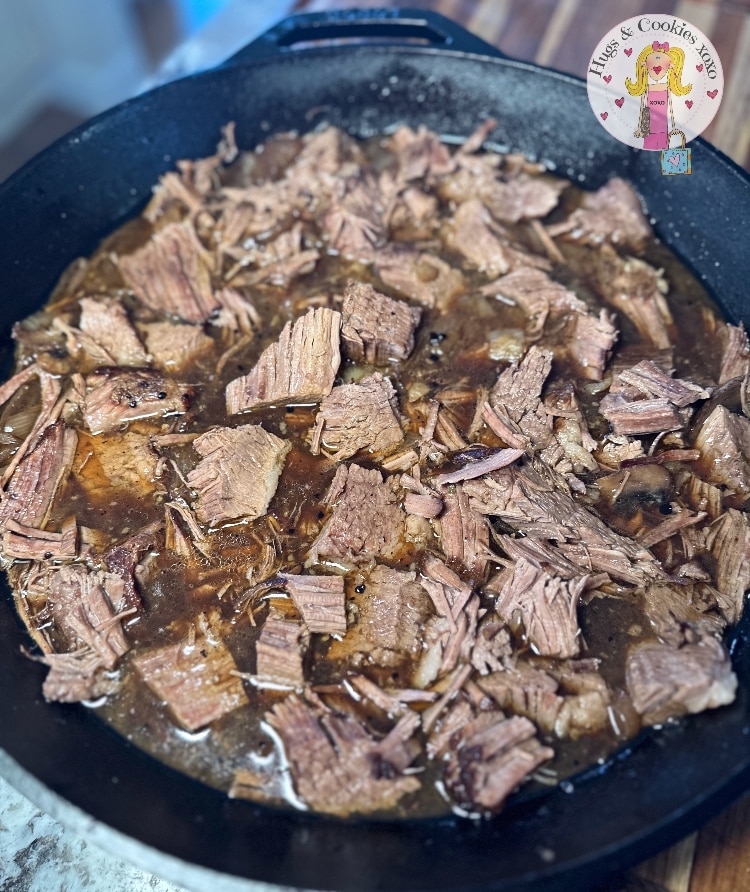 You may need:
This HUGE 17 inch Lodge Cast Iron Skillet
Cast Iron Skillet Brisket
Ingredients
4 pounds brisket, center cut
4 Tablespoons butter
4 onions, sliced
1-2 Tablespoons avocado oil or olive oil
9 garlic cloves minced
kosher salt/pepper
3 cups beef broth
scant 1 cup water
3 Tablespoons Worcestershire sauce
2 Tablespoons soy sauce (Or gluten free Tamari which I used)
salt to taste (add at the end if desired)
Instructions
Preheat oven to 300 degrees.
Melt butter in a cast iron large enough to fit your brisket.
Sauté the onions on medium low for about 15 minutes.
Remove onions to a plate.
Season the brisket generously with salt/pepper.
Heat the oil in the pan and sear the brisket on both sides to brown to a golden crust.
Sear fat cap down first so when you flip it, it is on top.
Sprinkle the garlic over the fat cap.
Pile the onions on top.
Mix broth with water, worcestershire and Tamari.
Pour this over the meat.
Cover the pan tightly with foil so the liquid can not evaporate.
Bake for 6 hours or until it reaches an internal temp of 211.
This will be the "fall apart" stage. Cook less if you prefer slicing your brisket.
Remove and let rest 1-2 hours. Remove fat cap.
Slice across the grain and shred. Should fall apart! Mmmm!
Serve with the gravy created in the pan!
This is AMAZING in tacos!